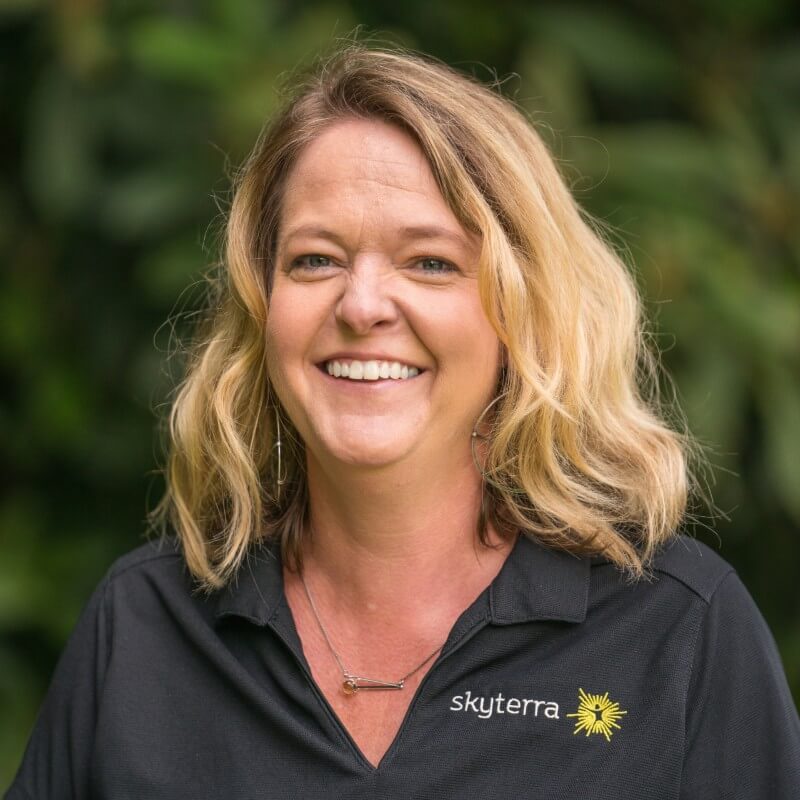 Guest Services Representative
Anne began her career in wilderness therapy in 2002 and spent the next six years working at therapeutic wilderness programs and boarding schools. Through this powerful and challenging work, she developed a passion and a desire to help others.
Continuing with that passion, Anne spent the next several years as a Regional Parent Educator working at a federally funded non-profit committed to improving the lives and education of children with disabilities and special healthcare needs. During this time, she conducted a variety of presentations, parent training workshops, and facilitated parent support groups in western North Carolina. Anne is a certified SoulCollage® Facilitator and loves hosting classes at Skyterra.
Anne says: "I love working with our guests and my joy is helping others find hope and to provide support as guests transform into living a healthier lifestyle. Growing up I always wanted to be Julie McCoy from The Love Boat, so dreams really do come true!"