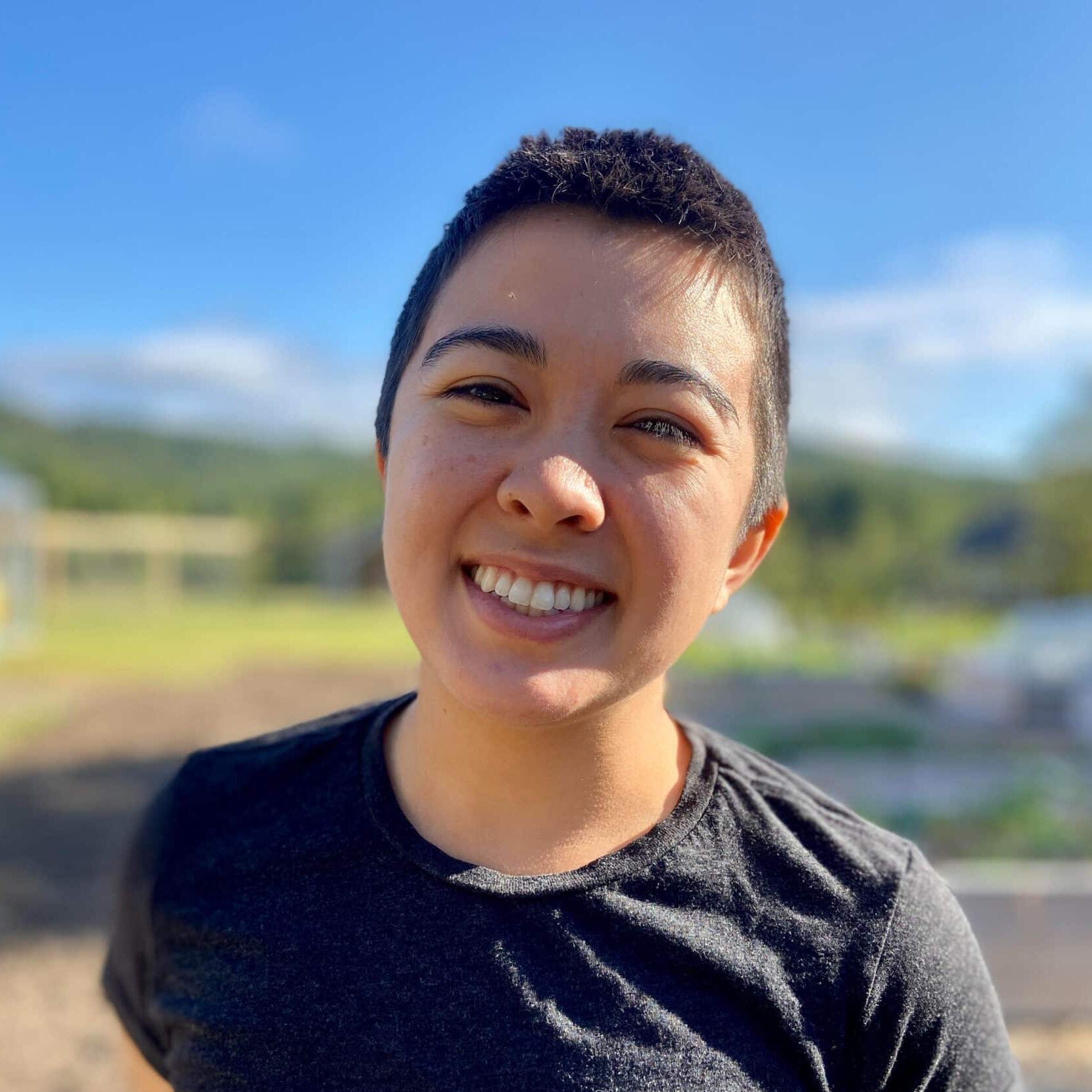 Jess has studied passionflower, orchids, turfgrass, corn, and even fungus while pursuing their interest in the remarkable world of plants. Their passion for locally grown food led them from a small produce farm in the Atlanta restaurant scene to the beautiful mountainscapes of Skyterra. Jess initiated the development of Skyterra's onsite garden and organized a closed-loop composting system on our campus. They continuously maintain and expand on the landscaping of the spacious grounds, and are delighted to share their wide breadth of plant knowledge with Skyterra's guests. They are passionate about growing food locally, a champion of sustainability, and a first-rate weed puller! When not tending to the gardens, you can find Jess soldering stained glass, cuddling their two cats (Soup and Tofu), or building Habitat homes with their wife.
Jess says: "I love the holistic approach to health that Skyterra advocates. By creating welcoming green spaces in our lives, we can become more in touch with our bodies, minds, and with the world we live in."
Selected Certifications and Achievements
BS in Plant Biology and Genetics, Minor in Ecology, University of Georgia
MS in Crop Science, North Carolina State University
Certified Extension Master Gardener, North Carolina Cooperative Extension Service
Americorps National Construction Crew Leader (2020), Habitat for Humanity of Wake County.