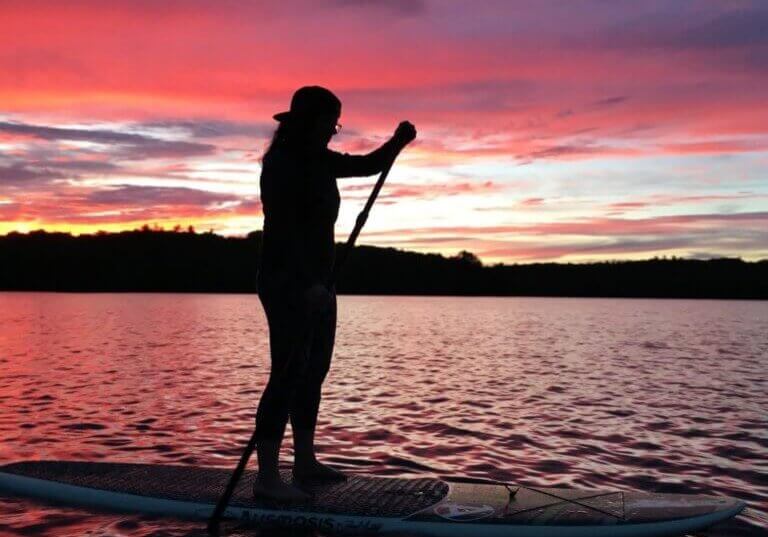 Three things to look for when booking your solo travel
Solo travel may be the best way to experience a wellness vacation. Hikes at Skyterra are inclusive activities. For those looking to find their path and conduct some self-care in their time away, traveling alone may be just the ticket. Add to that the intentional nature and personalized services offered at wellness retreats, and it…
Change is a Process, Not an Event: Three Ways to Make Your New Year's Resolutions Stick
Every year around Jan. 1, more than 50 percent of people resolve to lose weight, quit smoking, live healthier, save money, stop drinking and move up in their career, among other goals. And yet, most research tells us that up to 80 percent of those New Year's resolutions will be abandoned sometime in the month…
Eight Ways to Prevent and Alleviate Holiday Stress
Self-care is so important during the holidays. The busier you are, the more important it is to take care of yourself! These tips will help you battle holiday stress and stay calm and collected when it matters most.
Winter outdoor adventures in WNC
For much of our country, winter causes cabin fever. But not here at Skyterra. When many of us think about winter here in the mountains of western North Carolina, it may be difficult to imagine lacing up your hiking boots or reaching for your archery gear and getting outside. Our first thoughts drift to arctic…
Nine Things "Nine Perfect Strangers" Gets Wrong About Wellness Retreats
Have you seen the new Hulu Original drama that everyone's buzzing about? Based on The New York Times' bestselling book by author Liane Moriarty, Nine Perfect Strangers takes place at Tranquillum, an award-winning wellness retreat that promises healing and transformation. If you haven't watched it yet, don't worry; we won't spoil it too much. When…
For the fourth year in a row, USA Today ranks Skyterra in Top Three Best Wellness Retreats in the Nation
For the fourth year in a row in its short five-year history, USA Today has again ranked Skyterra Wellness Retreat in the top three best wellness retreats in the country. This honor comes by way of USA Today's annual Readers' Choice awards, a well established and nationwide competition. Only 20 nominations, chosen by a panel…
LoseSmart works like 'nun' other
When Diane Brown first arrived at Skyterra Wellness Retreat for her LoseSmart stay, she did not know what to expect. What she did know was that she was ready to make some changes in her life. "When the handwriting is on the wall in big flaming letters, you tend to pay attention," she says. For…
USA Today again nominates Skyterra for Best Wellness Retreat in the U.S.
For the fourth year in a row in its short five-year history, Skyterra Wellness Retreat has just earned a coveted nomination: Best Wellness Retreat in the country. This honor comes by way of USA Today's annual Readers' Choice awards, a well established and nationwide competition. Only 20 nominations, chosen by a panel of luxury travel…
Five Healthy Tips to Kick Off Spring
Skyterra experts have crafted five helpful tips that you can practice now to kick off a healthy spring. Read the tips below and incorporate as many as you can into your day. You'll feel better heading into the beautiful spring season. Tip 1: Incorporate protein at breakfast Studies support that those who get adequate amounts…
Four weeks in: Skyterra leadership takes on LoseSmart
Skyterra's fearless leaders are tackling eight weeks in the LoseSmart program after spending years focused on crafting the world-class retreat guests experience today. Skyterra Owner Sue Crowell and General Manager Teresa Ostler decided to join the program starting in February to focus on taking care of themselves and adding consistent movement throughout the day. Like…