Free Skyterra Class! ELEVATE Interval Cardio Workout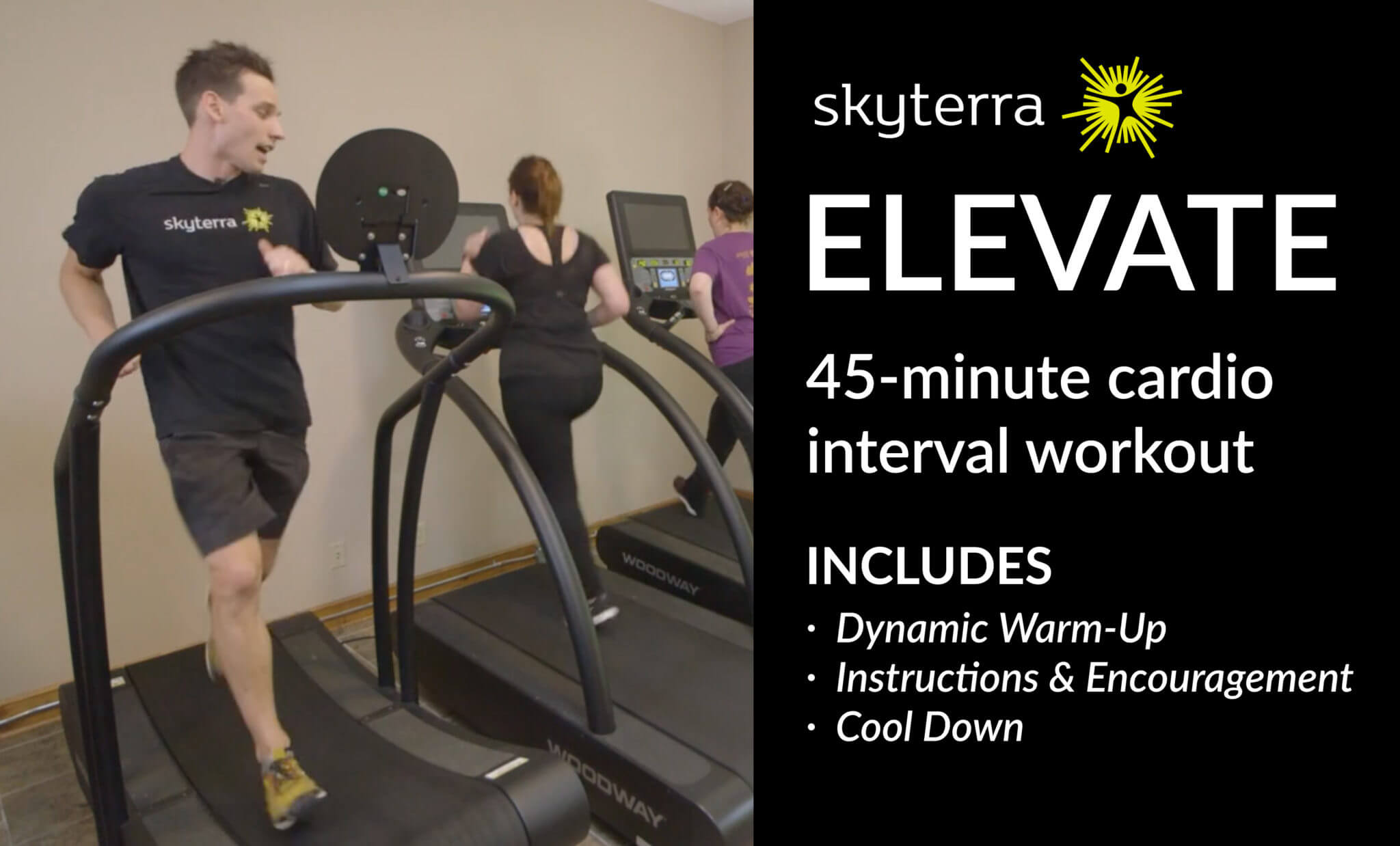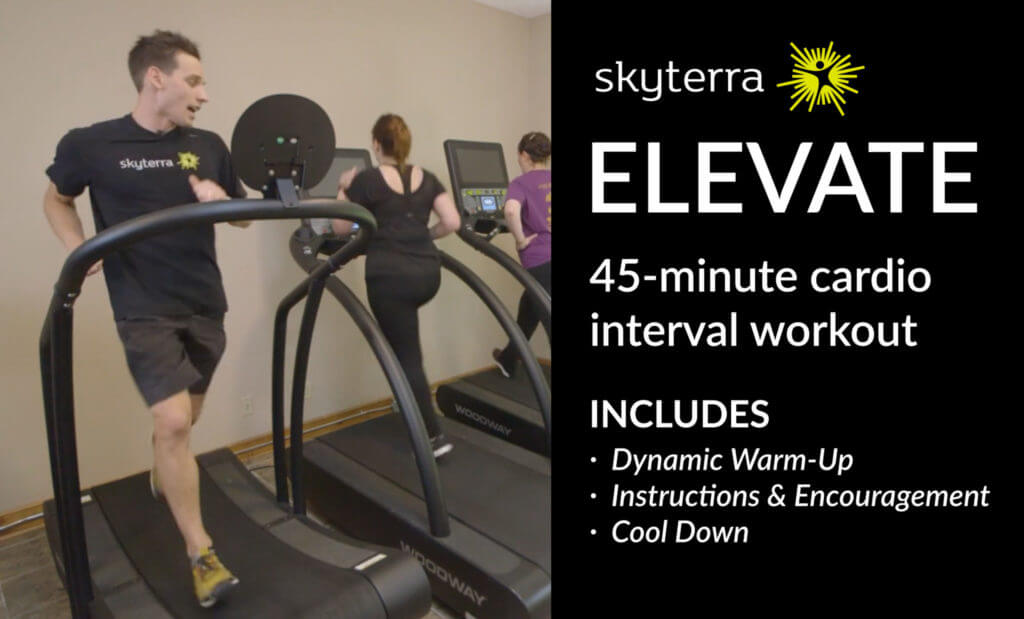 Need to shake up your cardio routine? Forget slogging away for long hours and try this guided interval cardio workout instead. In the video, we use a treadmill, but you can use a rower, elliptical, or any piece of cardio equipment. You can also follow along while running or walking outside!
This class will look familiar to past and present Skyterra guests – it's a version of our signature ELEVATE class that you can do at home. For everyone else, it's a sneak peek at just one of the many classes and activities that we offer.
Follow along on your phone, tablet, or computer and let's get started!
---
Workout Details
Warm-Up
The dynamic warmup (4.5 minutes) includes three different moves to get you fully limbered up and injury-free. You'll need a dowel or a rail/chair/ledge to hold onto for stability.
Interval Cardio Workout (About 34 minutes – but only eight minutes of "going hard")
5-minute acclimation period
8 rounds: 1 minute of work, followed by 2 minutes of recovery rest
5-minute moving cooldown
Jeff guides you through high-intensity intervals followed by rest periods. This gets your heart rate up so you can get a full cardiovascular workout, with the opportunity to catch your breath in between.
If you're walking or running outside, you can increase your speed and/or find a hill during the work periods. If you're using a machine, up the incline or resistance when prompted.
Cooldown
In the last few minutes of the video, follow along with some breathing, gentle stretching, and self-massage so you're ready for your next workout.