Shoulder Stretches: Three Quick & Easy Techniques for Relaxation and Mobility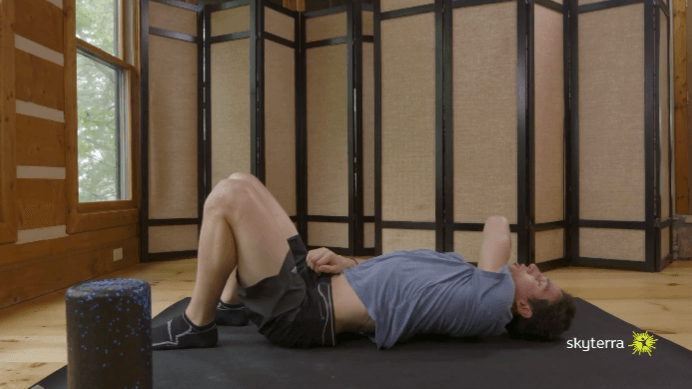 Essential Shoulder Stretches
Many of us hold tension in our neck, shoulders, and back – you know, those areas you always want to get massaged. Shoulder stretches to the rescue!
In this video, follow along with Fitness Director Jeff Ford to learn three separate shoulder stretch techniques for loosening up, increasing mobility, and improving your posture. You'll target the chest, triceps, deltoids, and upper back.
These techniques increase your range of motion and make you feel more relaxed. Remember: you can't strengthen what you can't move, so mobility work and stretches like these have a beneficial ripple effect on all of your fitness efforts, right down to strength training.
Equipment: Shoulder Stretches
Yoga or exercise mat (not necessary if your floor is comfortable to lay on)
Foam roller
Yoga ball (a tennis or lacrosse ball should also do the trick)
Your Daily Mobility Practice
If you're someone who always seems to have a tight upper back or experience shoulder stiffness (or pain) then you will benefit from doing these exercises as often as possible.
To feel better faster, we recommend performing these shoulder stretches daily. Just start with a light warm-up to start the loosening process as gently as possible.
You can also incorporate one or more of these techniques into your regular mobility routine. For more tips and tricks to increase your flexibility, check out the following: