Four weeks in: Skyterra leadership takes on LoseSmart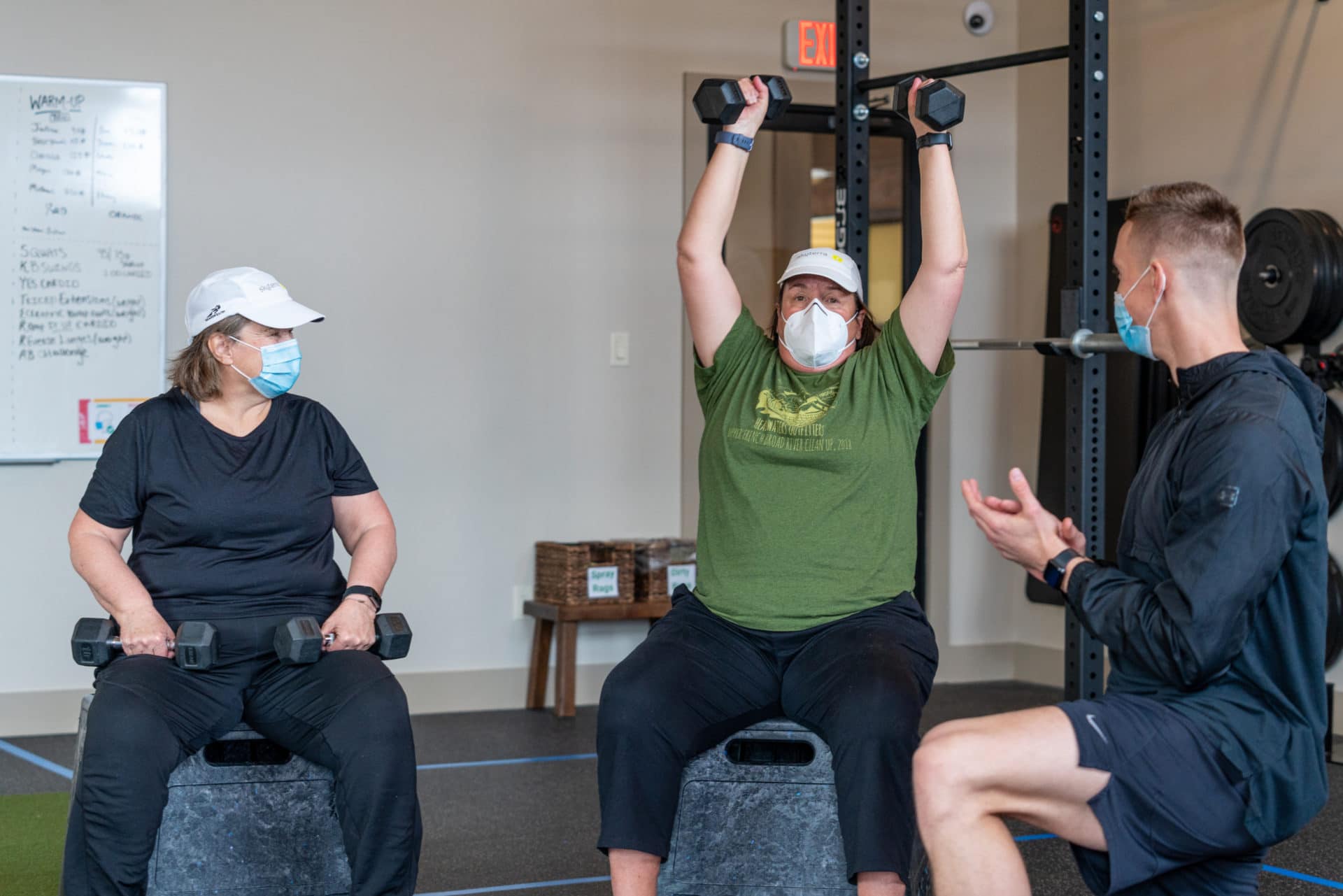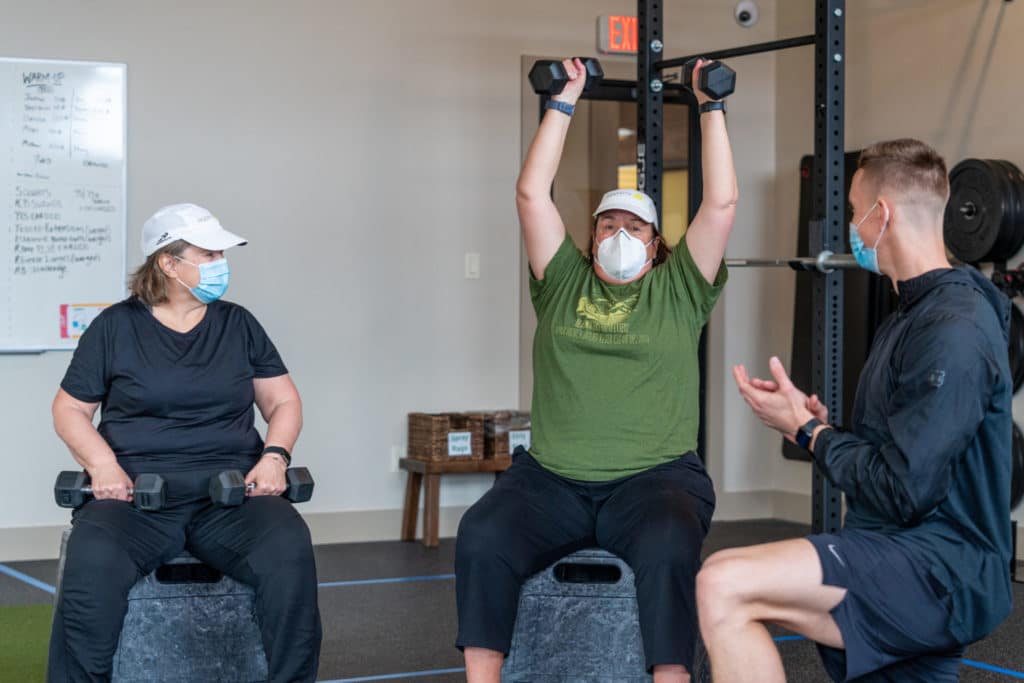 Skyterra's fearless leaders are tackling eight weeks in the LoseSmart program after spending years focused on crafting the world-class retreat guests experience today. 
Skyterra Owner Sue Crowell and General Manager Teresa Ostler decided to join the program starting in February to focus on taking care of themselves and adding consistent movement throughout the day.
Like most Skyterra guests, Sue and Teresa have been chronic dieters with high-stress lives. In the LoseSmart program, they are putting themselves first with efficient and effective fitness, mobility, sleep, hydration and nourishment. 
Four weeks into LoseSmart, Sue has lost eight pounds of fat and gained one pound of muscle mass. Teresa has lost seven pounds of fat and gained one pound of muscle mass. Most importantly, both women have learned to slow down, take time for themselves, and have relearned the importance of healthy living.
Typical Skyterra guests who identify as chronic dieters start LoseSmart thinking all they need to do is:
Try harder this time

Work harder this time

Have more willpower
Unfortunately, this is like telling someone who is learning to play guitar to simply strum harder. 
Skyterra's Executive Director, Jeff Ford, provides insight for chronic dieters:
"Instead of thinking that you have to exercise more or eat better foods more consistently, think about how you may do things differently this time. It comes down to teaching yourself how to do things differently rather than just work harder."
In the LoseSmart program, Sue and Teresa start each day with Quick FIT, a realistic 10-15 minute cardio and strength workout. They have also improved their sleep and incorporated consistent movement throughout the day. In order to keep their bodies from being stressed and holding onto fat, they have enjoyed nutrient-dense cuisine made by Skyterra's Executive Chef, Erica Reynolds. 
An important part of the LoseSmart program is meeting with Registered Dietitian Lindsay Ford. Lindsay encourages chronic dieters to "find the self-compassion to speak to yourself in a language that is loving and caring. Instead of negative self-talk, start by being more neutral with yourself." She believes the following tangible things can help:
Go on a morning walk

Book a massage

Enjoy a cup of tea for 20 minutes

Cook a nice dinner

Meet a friend for a long overdue chat

Honor a daily lunch break.
Lindsay also stresses the fact that "body respect is not starving yourself, beating yourself up in the gym, squeezing the fat on your body while talking negatively about it, or avoiding the mirror because you don't want to see yourself. Ending the diet cycle could take months or even years. Be patient with yourself and recognize that it won't happen overnight. Continue to surround yourself with encouragement and continue to gain more awareness of your mindset and behaviors."
Stay tuned as we chronicle Sue and Teresa's experience in LoseSmart. They'll be participating in the program through the end of March.
For more information about LoseSmart, click here. Looking for even more? Check out our Inspired Intentions podcast for tips on living a healthy life.