25 Ways to Find Calm and Hope During COVID-19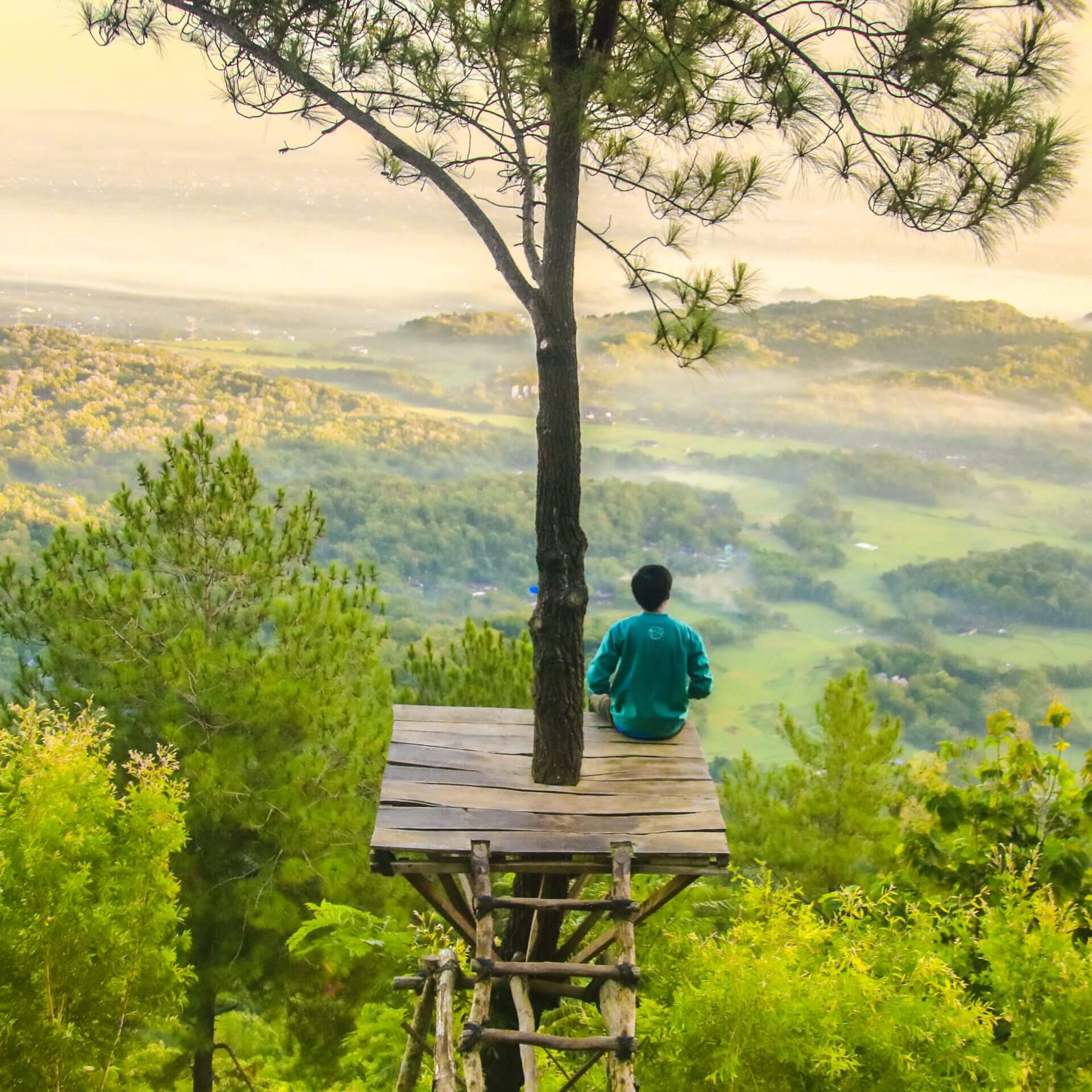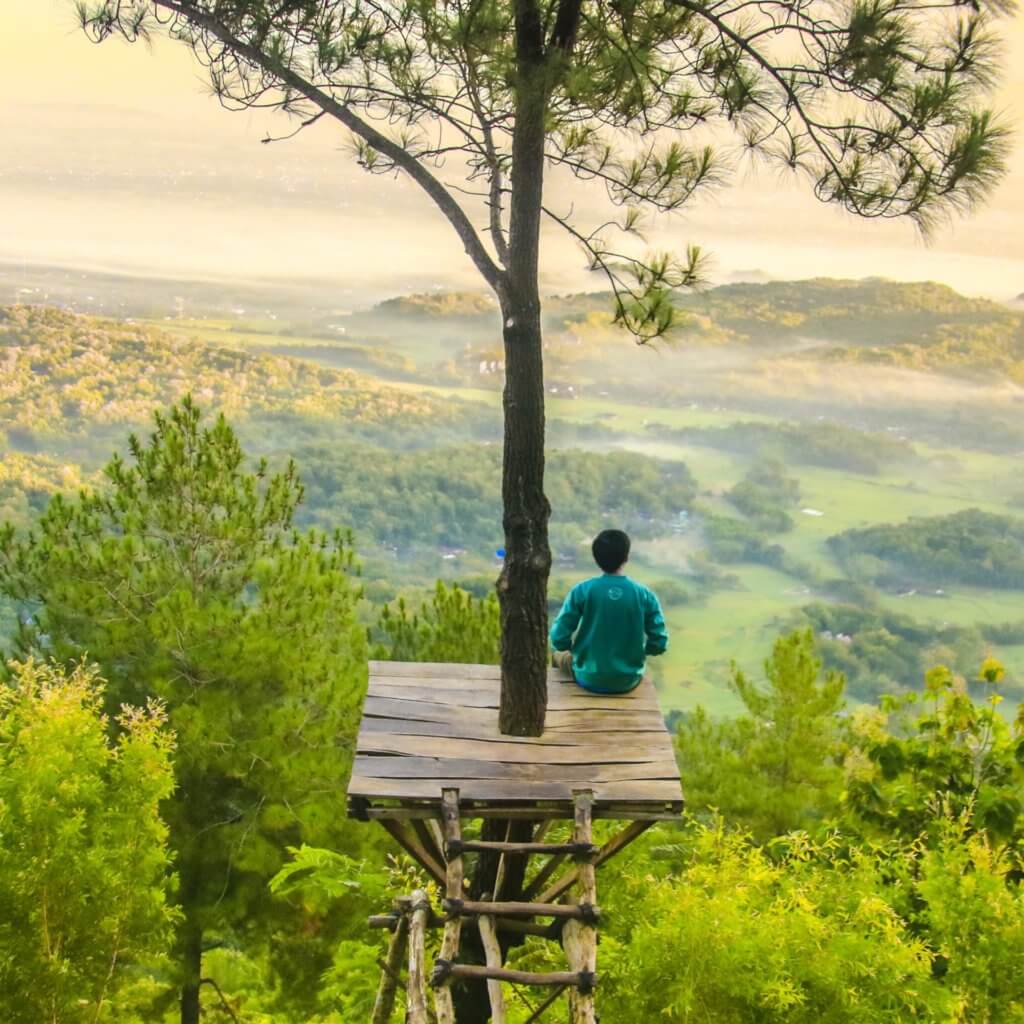 At Skyterra Wellness Retreat, our mission is to make a difference in people's lives by demonstrating healthy, enjoyable, and sustainable lifestyle changes. No matter the circumstances, we exist because we believe everyone deserves the skills and mindset to live a healthy life.
With that, we are in unprecedented times. This is an uncertain and ever-changing situation and as such, you may feel that you have no control. That helpless feeling can cause fear and alarm. As humans we crave stability; we crave certainty around what we can and can't control. We want to help.
We've all read the recommendations from the Centers for Disease Control and the World Health Organization: wash your hands frequently, maintain social distance, avoid groups, practice good respiratory hygiene, and avoid touching your face.
Along with these practices, stress management and self care are essential components of coping with uncertainty. Stress can wreak havoc on our immune systems; managing stress is key to staying healthy. Without a stress management practice and socially distanced, it can be easy to fall into unfulfilling patterns.
Finding the balance, creating perspective, and managing our stress is essential to our wellbeing. Here are a few tips from our experts on how to do just that.
Limit time on social media.

Social media channels and 24-hour global news channels provide constant updates about the latest outbreaks and mortality rates. It is important to remain informed, but try and achieve a healthy balance by sticking to factual data, like from the

Centers for Disease Control

and the

World Health Organization

. Staying informed creates awareness.

Seek data, not drama.

Don't jump to conclusions. Review information that's available, consider the source, and focus on the facts. Avoid fear-mongering language, both in your conversations and in your thoughts. Doing so will help ensure we are not consumed by all of the overwhelming and sometimes misleading information.

Use Skyterra at Home

, our FREE resource for workouts, yoga, breathing, culinary demos and recipes, all free and all easy to do from your home.

Start your day in a Connect-ed way.

We offer virtual Connect classes for free on

Skyterra at Home

; these may be a great place to start to connect with the body and the breath through various stretches, movements and breath work practices. Try to begin each day with gentle stretching and breath work, and notice if you feel differently.

Breathe

. Just breathe. Conscious breathing helps soothe your nervous system. When you feel tension, anxiety, or any other negative emotion building up, respond by taking long, slow deep breaths in through your nose and out through your mouth. Slowing down the breath speaks to the parasympathetic nervous system and tells your brain and body that you're safe, and that it's OK to release tension. The great thing about deep breathing is that you can practice it anywhere, at any moment.

To take it a step further, try adding a short breathwork session

into your daily routine, or even just a few times a week. We have several breathwork videos, all for free, on

Skyterra at Home

.

Move your body daily

. This can separate you and your thoughts and can reduce anxiety. Again, you can find free workout and movement videos on

Skyterra at Home

.

Listen to the Inspired Intentions podcast

, our weekly podcast that brings the best of Skyterra right to you. We simplify the world of healthy living with conversations about fitness, nutrition, yoga, stress management and adventure.

If you have kids

, do the following:

Be the captain of your family's ship and lead with a calm head 

Reassure them that they are safe

Let them talk about their concerns and worries

Share some healthy coping skills that have helped you

Limit their news exposure

Try to create a routine and structure during the time that they are home to ease anxiety and worry. 

Practice heightened self care

and relaxation routines. Some suggestions for self care are to drink a warm cup of tea, do some gardening and get your hands dirty, get outside and soak up the sun, walk around your property and breathe, use essential oils to ground and calm, play an instrument, read a book, listen to a podcast, call a friend, or write a thank you note. Be intentional about scheduling these into your day.

Try a new recipe

from

Skyterra at Home

or from any of the free recipe websites out there. Bonus points for using up some of the ingredients you've been storing in your pantry. We recommend our

Pumpkin Oat Muffins

that use canned pumpkin, probably readily available in your pantry or grocery store.

Give yourself permission to feel

. It is OK to feel what you feel about what is going on. No one can tell you how to feel about everything happening in our world. It is not up to anyone to tell you how to feel or to "calm down." 

Give someone else permission to feel differently.

When we hear someone and can meet them where they are -- whether that is in a place of fear or anxiety -- with support and an objective ear, it will provide a place of emotional safety for everyone. That in itself can decrease the heightened fear or worry. 

Do what's best for you

. It's up to you to decide what's right for you. This is not about stepping outside a comfort zone. This is about your emotional and physical well being, and that is for you to decide. 

Get some good sleep

. Sleep deprivation suppresses the immune system function and increases your likelihood of illness. Seven to nine hours of sleep is the recommendation. During sleep, your immune system releases proteins called

cytokines

. Your body needs certain cytokines to battle infections, inflammation and stress. A lack of sleep causes cytokine levels to drop, which in turn can weaken immune function.

Find simple joys.

Organize your

TBR

book pile and start from the top. Play board games. Spread out a puzzle on your table and work on a few pieces at a time. 

Stay in the present moment with daily mindfulness practice

. Mindfulness is an age-old tool that humans have turned to when we wish to cultivate more equanimity in our lives.

Focus on being present in the moment

instead of focusing your energy into an unknown future. This will help reduce anxiety.

Practice gratitude

for what you do have. Write down five things every day for which you are grateful, express gratitude for one thing prior to eating meals, or try this

guided gratitude meditation

.

Stay connected to your support team

. Self-monitor for signs of stress. Seek assistance and support if needed. Connect to others through phone calls, video chats or texts.

Get outside.

Take a walk, find a new trail, check your local parks to see if they're still open. Just be sure to maintain social distance.

Clean your house

not only to sanitize, but also organize your living spaces to stay busy. Sort out your spices, use the food that's been in your freezer, put your staples in glass jars.

Do some batch cooking

and restock your freezer. Try making and freezing batches of soup (our Dietitian prefers

Zucchini Walnut

), or our fan favorite snacks,

Hike Bites

. 

Do what you can

. Focus on what you can do to stay safe. Minimize risk of infection in your own environment. Be mindful of good sanitation. Taking charge of your physical environment will help reduce feelings of helplessness. 

Have faith

in yourself, in your body, in your ability to stay strong. Make sure you're sleeping and eating well and moving your body.

Find acceptance around uncertainty

. While nothing is ever certain, be mindful that work is well underway to understand and stay ahead of the virus.
From all of us at Skyterra -- we send you our best and most positive thoughts.