Four Simple Mindfulness Techniques


You've likely heard about mindfulness. Maybe you have tried mindfulness meditation or read a few self-help books about being more "present."  Mindfulness is a very simple concept.  When you practice mindfulness in daily life you are present in the moment and experiencing whatever is happening or whatever you are doing fully.  This means your mind is not swinging from what you forgot to do yesterday to what you need to do by tomorrow.  It is necessary to practice mindfulness to grow this ability.  Our minds are familiar with the chatter of thoughts and emotions, sometimes called the unchained monkey in the brain.  Our minds are not so familiar with singular, calm focus.  Here are four simple techniques to develop the skill of mindfulness in daily life.  Be sure to download the pdf and post it on your fridge or bathroom mirror to remind yourself to be in the moment.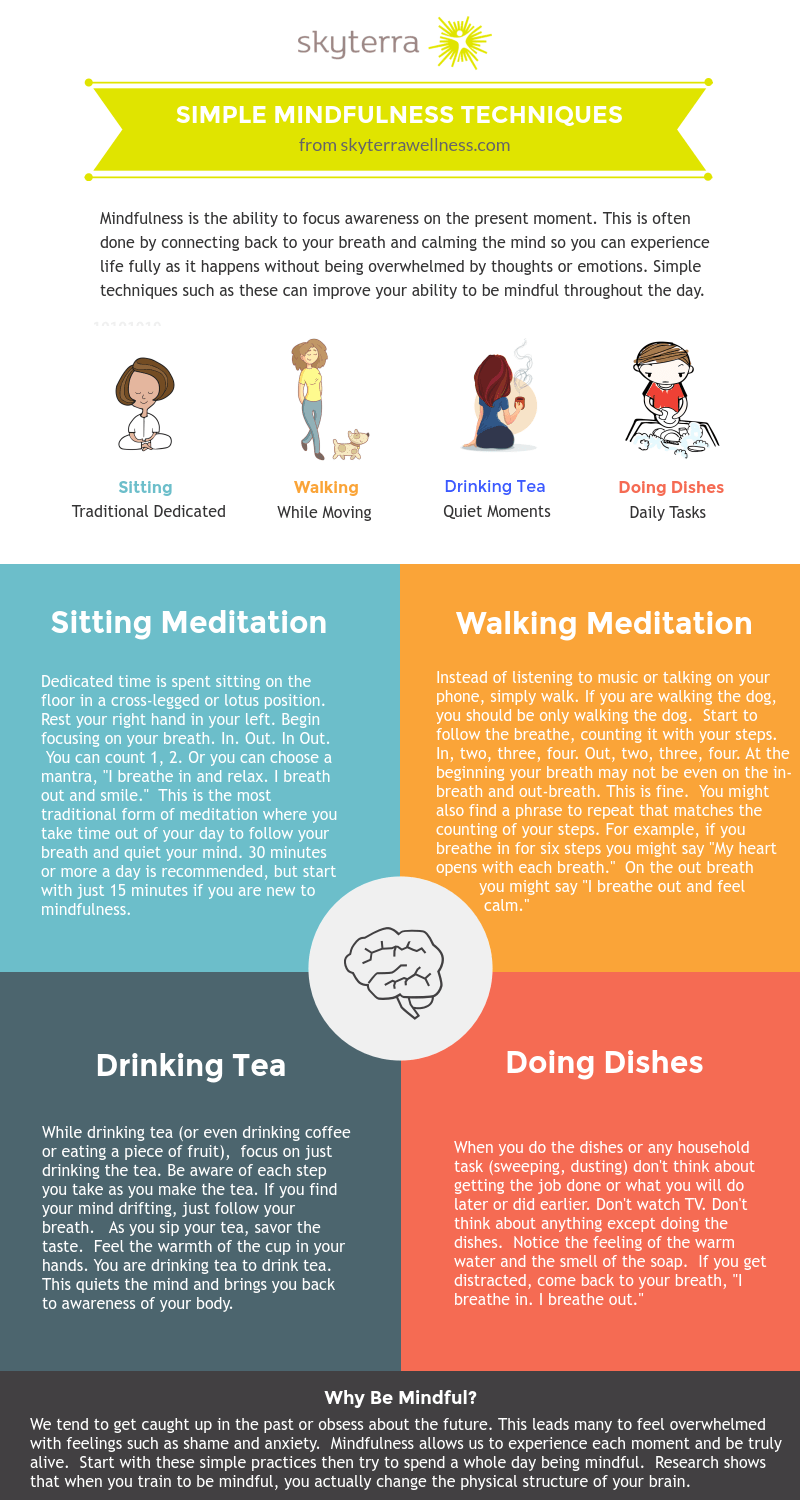 Be sure to download the pdf and keep these simple techniques handy!