Killer Bees Honey Expands Apiary to Skyterra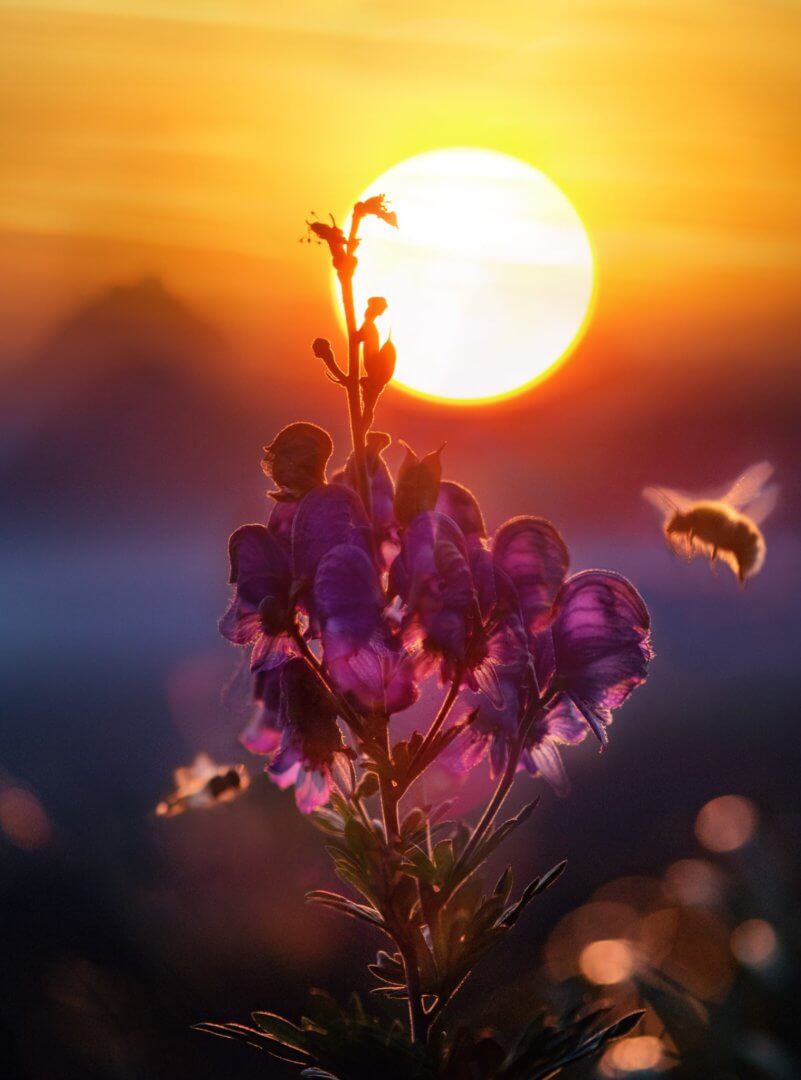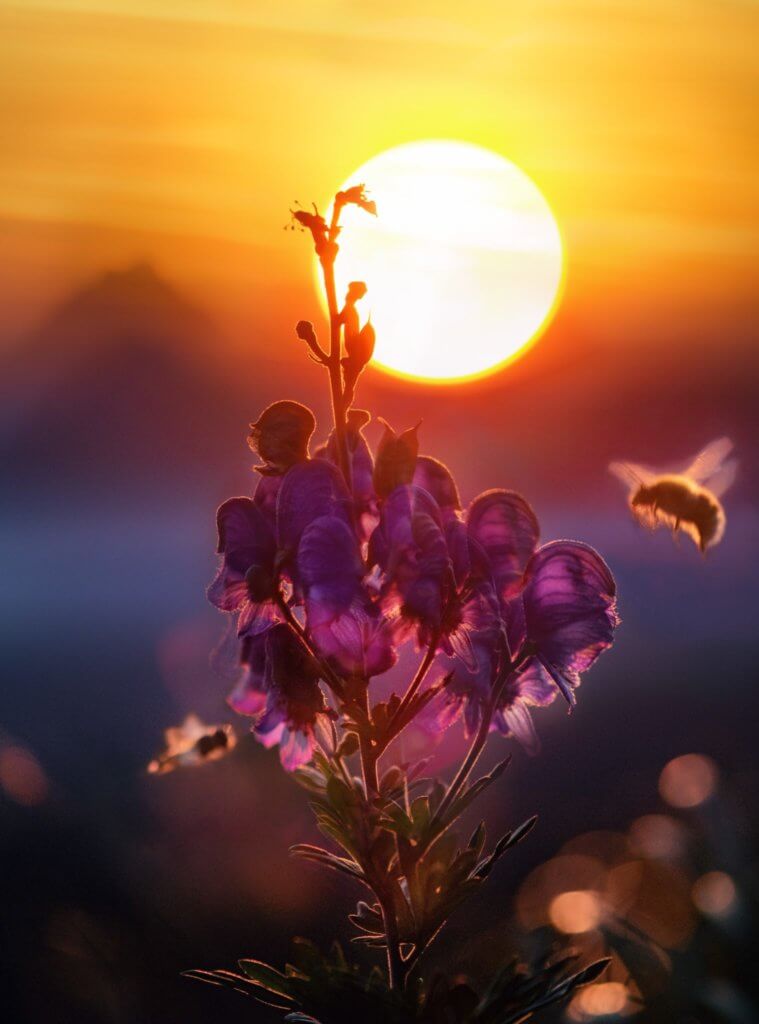 The Magic and Medicine of Bees
There's something about honey that stirs nostalgia. Maybe this feeling comes from the memories distilled in the liquid. You can almost taste the summer day when a pollen-laden bee visited a wand of lavender. There are at least two stories within each drop of honey: the story of the land, and the story of the bees. Hence, every cluster of pollen collected represents the soil and environment from which it was harvested.
Finally, there is the odyssey of the bees themselves. Did the hive suffer illness? Did it blow over in a storm, or become polluted by a farmer's pesticides? Most importantly, did the colony survive and procreate? If so, honey will flow. Their story can be read in the honey much like that of fine wine. If your taste buds are specifically tuned to the bees' delicate work, you may identify floral sources and perhaps even obstacles suffered by the colony. Beekeepers fondly refer to a person with this talent as a "honey sommelier."
Speaking of such extraordinary honey-tasters, Skyterra Wellness Retreat is thrilled to announce its recent partnership with one of these people. A beekeeper of 30 years, Sean Collinsworth of Killer Bees Honey is one of a handful of Americans to be certified with the Italian Register of Experts in the sensory analysis of honey. Much to the excitement of the Skyterra team, the apiary will install some of its bountiful hives on Skyterra's land this spring. Consequently, two groups of welcome guests are poised to form a unique symbiosis of wellness in the land of wildflowers and waterfalls.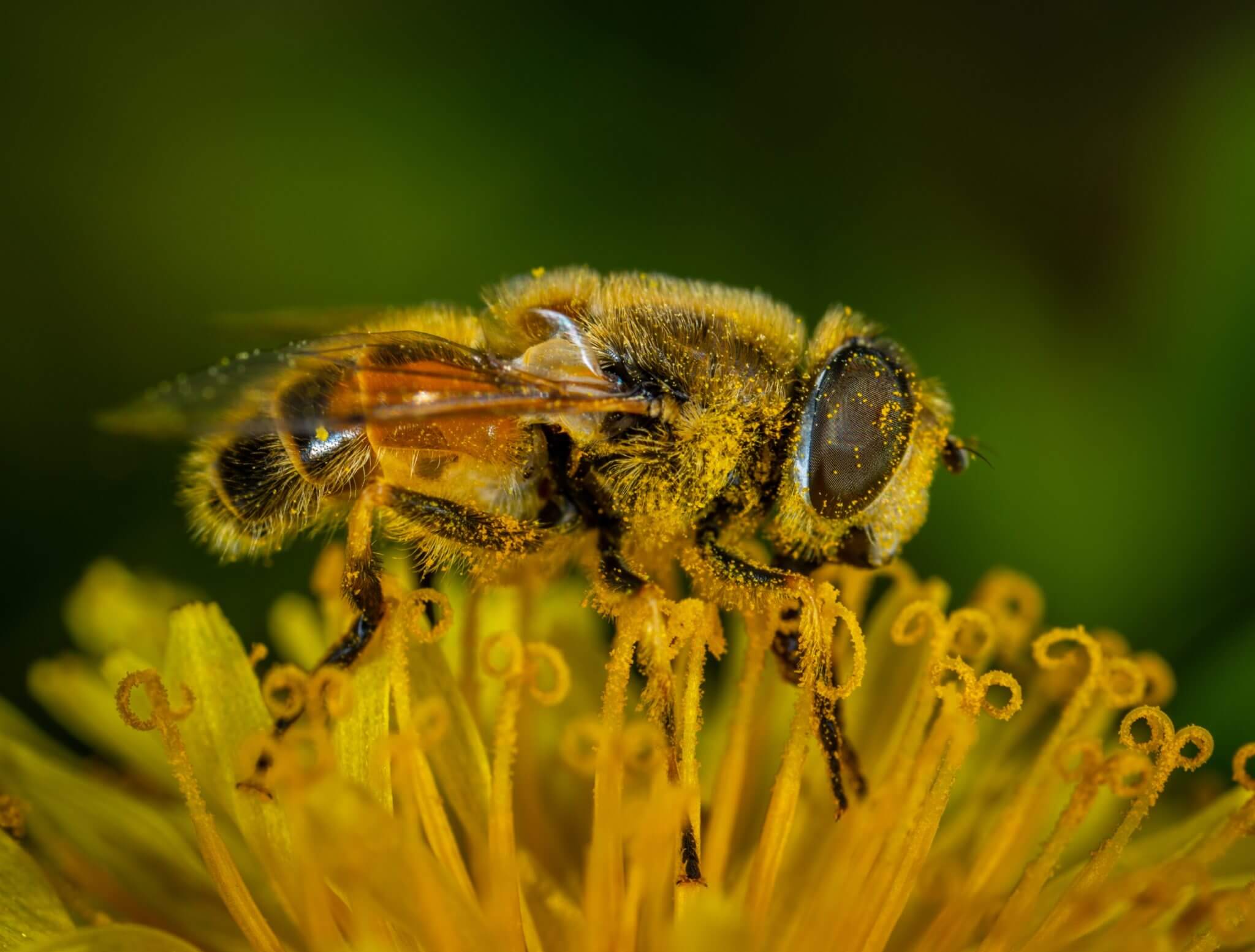 Each drop of honey is a pure distillation of the land surrounding the hive. As a result of the bees' alchemy, the reward is delicious and complex. Less widely known is honey's role as a health aid. Due to its ability to help heal wounds and burns, people have been using honey as a skin aid for centuries. Additionally, honey has an abundance of free radical-fighting antioxidants.
Hive Mentality: Skyterra and Killer Bees Honey Share Common Ground
The "hive girls," as Killer Bees' owners Sean Collinsworth and Denise Altay lovingly call their worker bees, are thrilled to set up residence on the fertile grounds of Skyterra. As soon as April 2019, millions of tiny, buzzing aviators will enjoy unfettered access to Skyterra's plentiful floral sources and those of the surrounding Nantahala National Forest. "We're excited to expand our bee kingdom to Skyterra Wellness Retreat," says Denise. "The land is a perfect farm-free location next to the pristine Gorges State Park."
Likewise, this partnership comes as a heart-felt delight to Sue Crowell and Teresa Ostler, Skyterra's owners. They share Sean and Denise's enthusiasm for bees and honey. Sharing resources is at the heart of their vision of the partnership: sharing the land, the honey, and the area's visitors. Skyterra's guests may now enjoy honey tastings and apiary tours during their stay.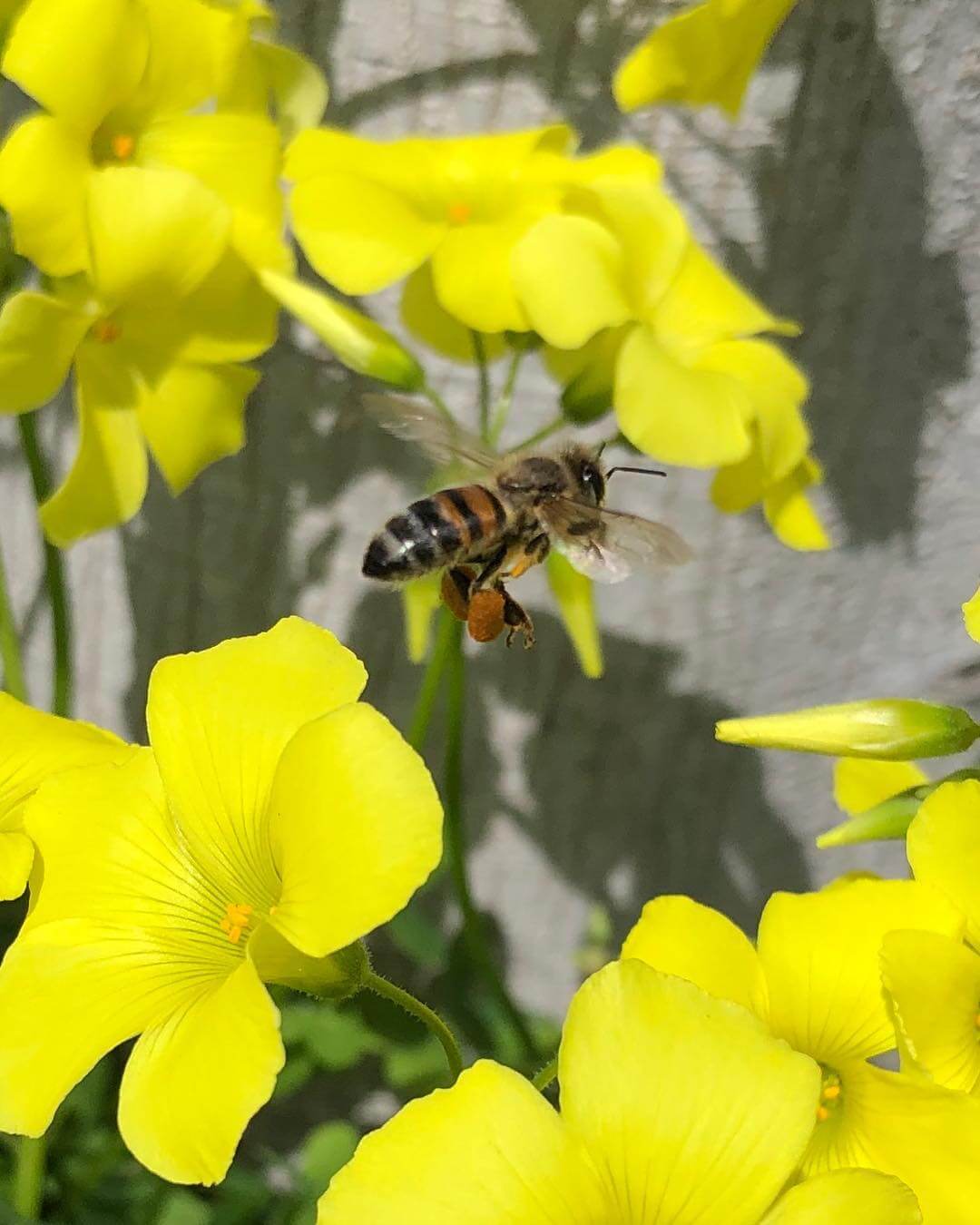 As Skyterra prepares to host their new guests of the hymenoptera order as well as their homo sapien counterparts, a cross-pollination of worlds unfolds. In exchange for a taste of of the bees harvest, Skyterra will continue to protect their home. Ultimately, the wellness of the hives mirrors the wellness journey of Skyterra's retreat guests.  
"Honey production, like wine, is season-driven and  an expression of place, time, and weather," says Sean, "but unlike wine, honey is not simply a result of geography. It's a result of the concentrated nectar of the indigenous flora within a three-mile radius of the hive."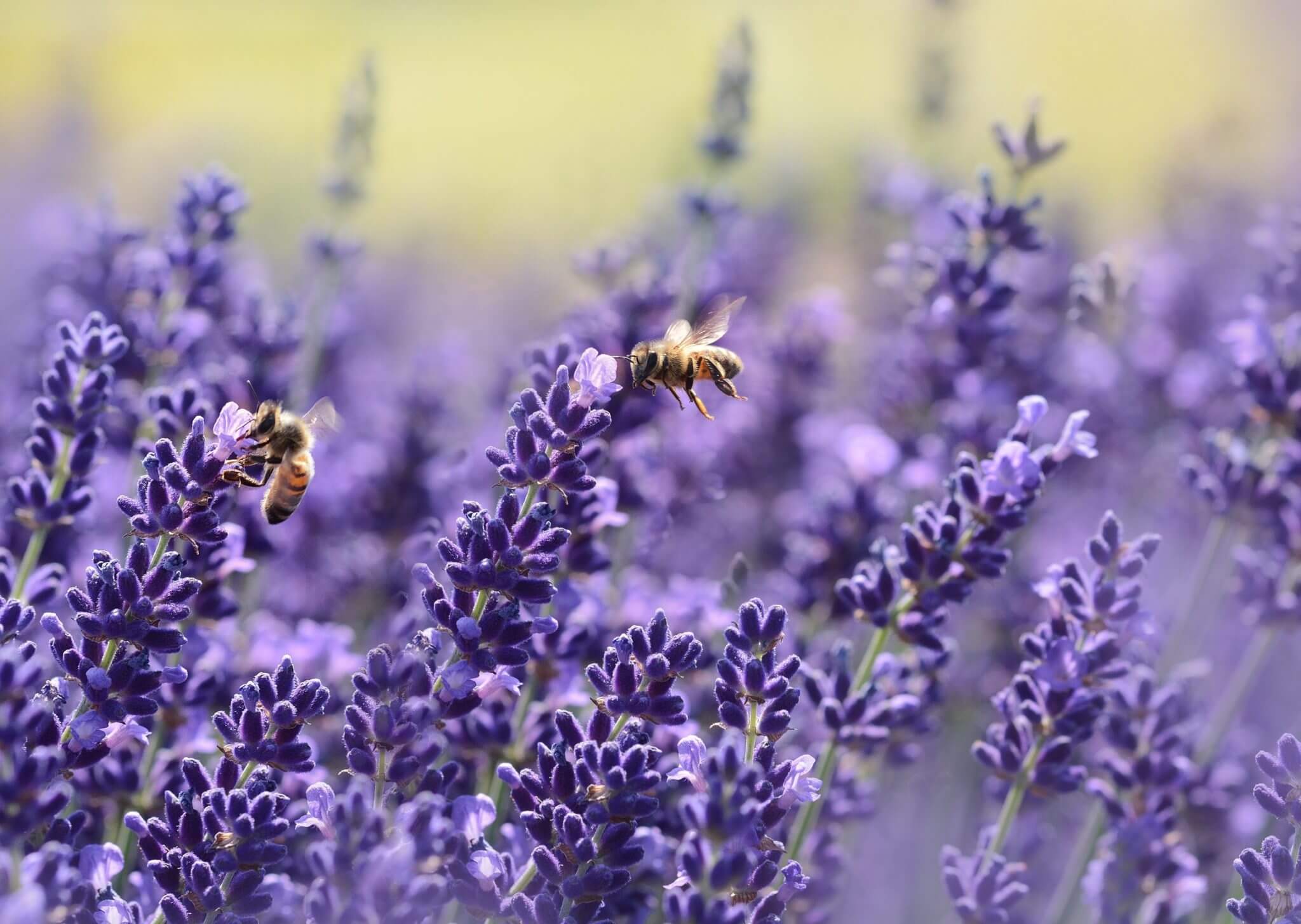 A stay at Skyterra now includes a literal infusion of the surrounding landscape. Either stirred into tea, spooned onto the tongue, or drizzled into Chef Michael's cuisine, honey tickles the tastebuds. "We use honey in most all of our salad dressings as the sweetener. Also, roasted cardamom carrots with honey, and smoothies," says an elated Chef Michael Vess. For instance, Skyterra's Green Smoothie and Beet Avocado Smoothie are some guest favorites. They're likely to taste even more delicious with honey made just up the hill. "We are so excited to literally have close to a million more reasons (the bees!) to eat local fruits and vegetables," Michael continues. "Hosting Killer Bees' beehives and capturing the most magical and pure form of nature's gifts of nourishment feels good. I want to use it over and over again."
As a result, the guests are bound to swoon even more than usual over his mealtime offerings. Skyterra's menus focus on nutrient-dense, local, and seasonal food. Thus, Killer Bees' honey will be a perfect compliment to the kitchen's wholesome ingredients.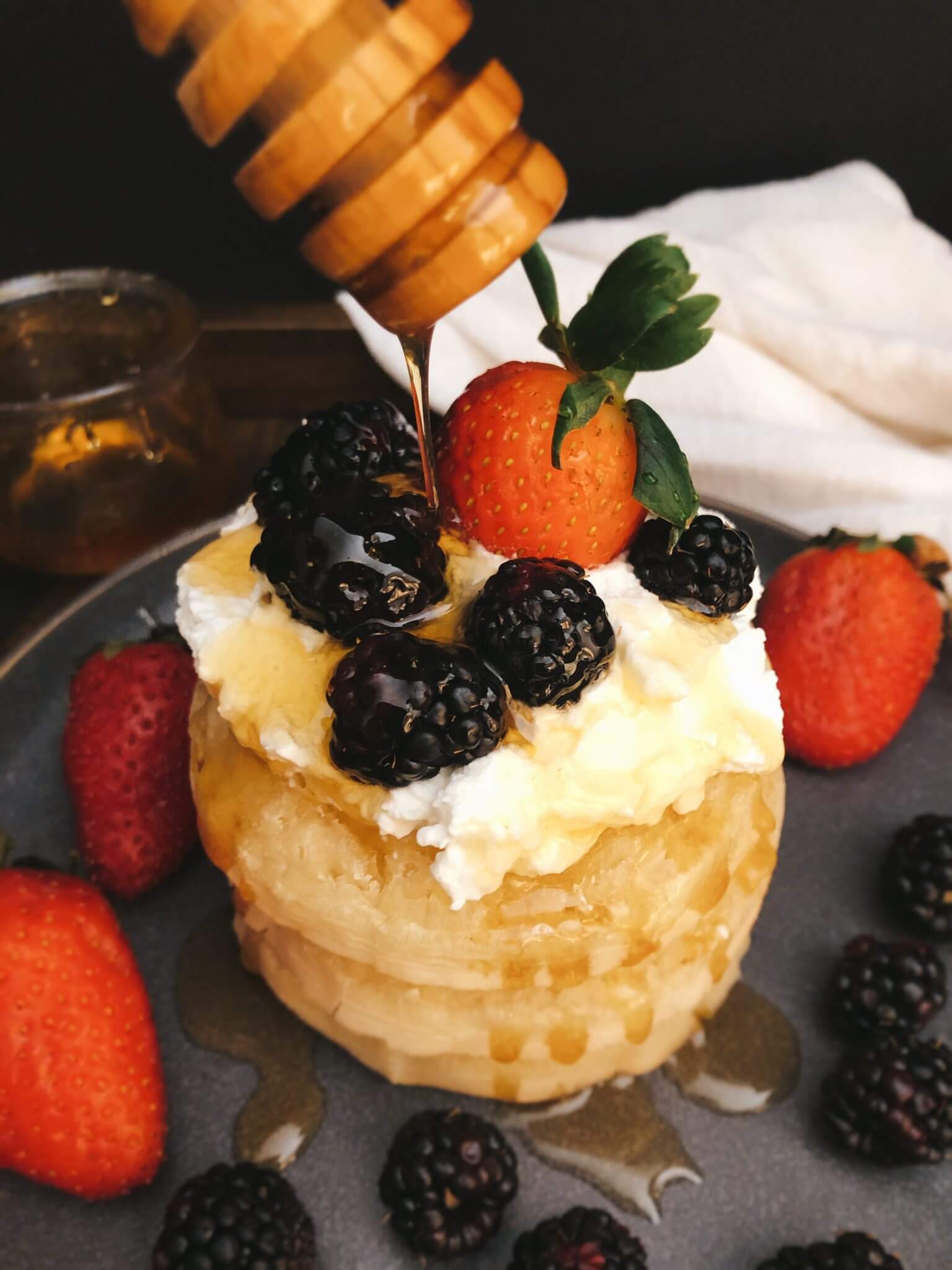 Sean and Denise are just as passionate about the wellness of their bees as Sue and Teresa are about that of their retreat guests.  Killer Bees' honey is tested for all toxins and pesticides. It is 100%  pesticide-free, as deemed by Intertek in Germany— the world's premier food evaluator. The tests also determine the absence of glyphosate (RoundUp). Killer Bees Honey is the only apiary in the US who have their honey tested for RoundUp and all toxins and publishes the results on their website.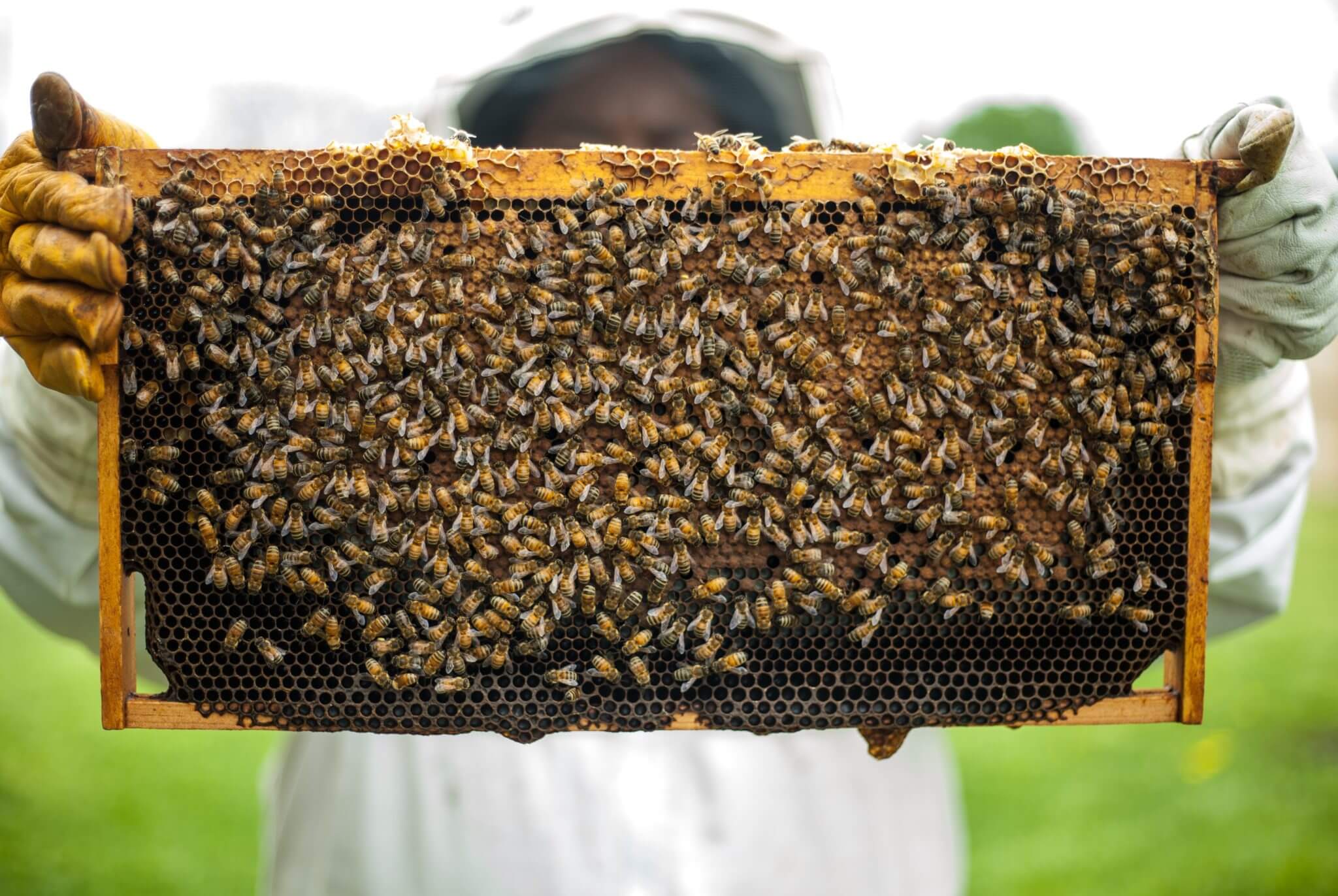 As early as May, Skyterra's guests will be invited to enjoy tours of the apiary and honey tastings. Tour participants are introduced to the elemental intensity of a hive, its queen, and her subjects. The bee safaris include an up close and personal bee meet & greet followed by a honey tasting fresh from the hives. Guests learn how different kinds of honey look, smell, and taste. Honey variations are paired with different foods and complemented with champagne. Lastly, the culmination of the excursion includes a trip to the Honey House where guests pour their own bottles of honey to take with them. Furthermore, the honey is now sold in Skyterra's gift shop so guests may take more of the floral essence of the mountains home with them.
Learn more about Killer Bees Honey.