One Thing You Can Do To Improve Your Nutrition: The Next 30 Days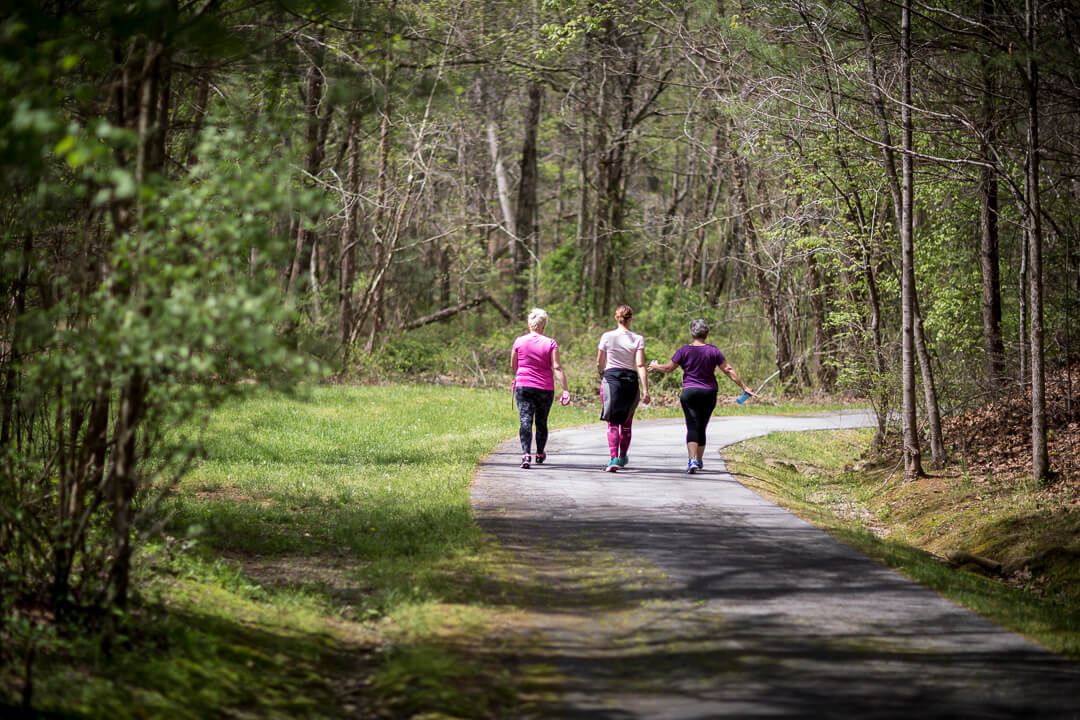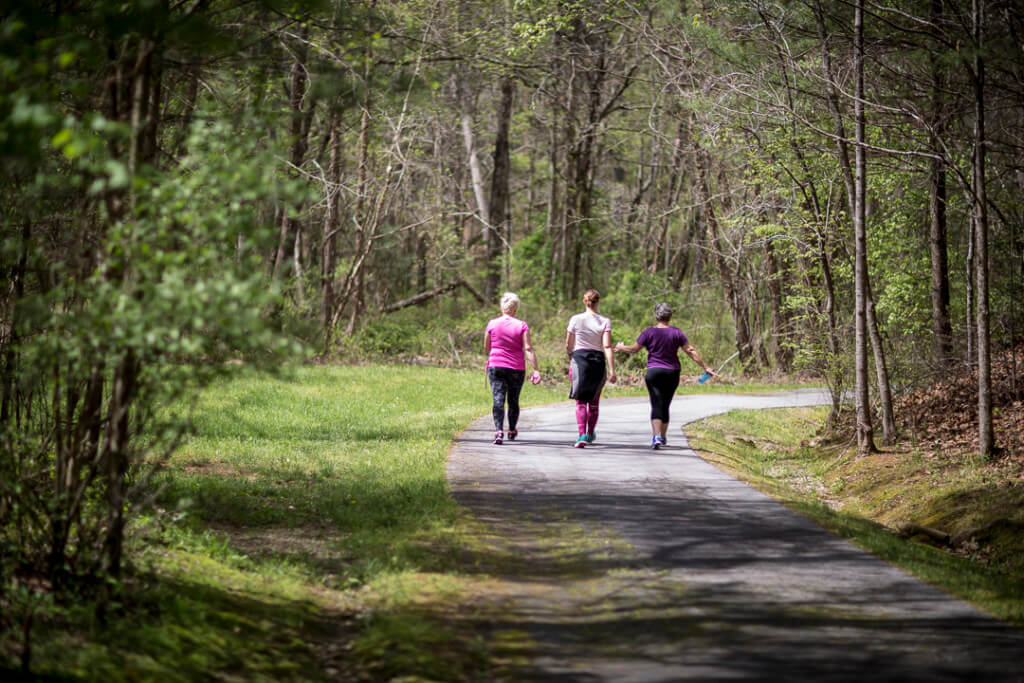 Lindsay Ford, MS, RD
To implement a habit or healthy behavior researchers suggest it typically takes 66 days to stick. Giving something a wimpy 7 days is not long enough; however, you have to start somewhere and that somewhere or sometime can be today. In regards to your nutrition, there are countless behaviors one can implement to make a huge impact in how one may feel.
In general, most people just want to feel a little better and most of us understand (to some degree) that what we eat makes a difference – negatively or positively. So, for the next 30 days, let's try doing ONE THING that can result in you feeling BETTER at the end this short and sweet time frame.
Day One.

Drink 64 oz. of water throughout the day. This is equivalent to eight, eight ounce glasses. I would suggest using a water bottle to help make this a little easier. Hydration is essential for nutrient delivery and so much more.

Day Two.

Go to the grocery store and purchase at least 5 different vegetables. The following are always staples in my household: baby spinach, Brussels sprouts, broccoli, onions and sweet potatoes. Each one of these is extremely versatile. For example, the baby spinach can be used in smoothies, sautés, salads and omelets.

Day Three.

Go through your spice cabinet and get rid of anything expired as well as writing down a list of new spices and seasonings you want to replace and/or add. Spices allow your food to pack more flavor while providing small health benefits such as anti-inflammation properties.

Day Four

. Have breakfast for dinner. Make your life a little easier and make a vegetable scramble loaded with bell peppers, onions and mushrooms. Top it off with a local cheese of choice and diced avocado. Enjoy the scramble with a side of roasted potatoes or fruit salad.

Day Five.

Go through your freezer and get rid of anything you know you won't be eating at any point in time as well as revisiting some ideas that you have potentially forgotten. For example, you may have some frozen vegetables in the freezer that you have dismissed for quite some time. Use them up!

Day Six.

Make your own salad dressing today. If you have a blender add 1 cup of extra virgin olive oil, ½ cup of balsamic vinegar of choice, 1 T. of Dijon mustard, 1 T. of honey, ¼ tsp. of salt and a pinch of ground white pepper. Keep this stored in an airtight container on your counter and use as a dressing or marinade. Enjoy!

Day Seven. Write out a meal plan for the next 3 days. Write down what you envision eating for breakfast, lunch and dinner while rounding out this practice with a solid grocery list. Testing the planning process can be something very empowering.

Day Eight.

Test eating at least all of your food within a 12-hour time frame. For example, if you eat breakfast at 8 am then aim to finish your last meal by 8 pm. Allowing your body to physically rest for a full 12 hours can be very helpful to your sleep and recovery process.

Day Nine.

Practice using the hunger scale at dinner tonight. Prior to eating, check in with yourself and give yourself a number in regards to how hungry you are feeling (10 meaning you feel starving). After you eat, re-evaluate where you are on the scale.

Day Ten

. Find a new recipe to make for today or tomorrow. Ideally, find a recipe using ingredients you already have on hand so you don't have to make an extra trip to the grocery store. Some ideas may include a new breakfast smoothie or a different way to prepare sweet potatoes.

Day Eleven.

Drink 64 ounces of water. You did this on day one and it is an essential behavior that always needs a revisit. Remember to bring that water bottle with you.

Day Twelve.

Try drinking your coffee black. If this sounds miserable then try to find something in your typical diet that needs a small tweak. For example, if coffee is not a challenge then try having your yogurt plain or making your own salad dressing instead of purchasing something with added flavor.

Day Thirteen.

Have salmon for dinner. We love Scottish salmon at Skyterra because it cooks extremely well and the omega-3 fatty acid content is so high. That makes for a satisfying dinner as well as promoting the anti-inflammatory process. If you aren't sure how to prepare your salmon, simply bake it in the oven with a touch of salt, pepper and splash of lemon juice.

Day Fourteen.

Go for a 20-minute walk after you eat lunch. Walking after a meal can work wonders on your blood sugar levels. This habit can hopefully be something that you can integrate more than once during your day.

Day Fifteen.

Practice pan searing your protein for dinner tonight. Pan searing involves bringing your pan to medium heat followed by adding a higher heat cooking oil such as grapeseed oil. Once the oil is hot, add your seasoned protein and keep it there for at least 3-4 minutes before you turn it on the other side. Finish off the protein in the oven if needed. Enjoy!

Day Sixteen.

Add a fresh herb to one of your meals today. Some ideas: chopped basil into your eggs, cilantro into your salad or fresh dill on top of salmon. Incorporating herbs is an easy way to increase flavor while packing a nice punch of nutrition.

Day Seventeen.

Incorporate avocado into your day. Avocados pack an awesome punch of vitamin E, anti-inflammatory fats, dietary fiber and vitamin K. You can make guacamole and add that to chicken tacos or you can try simply dicing and incorporating into your salad for lunch. A standard portion is ¼ to ½ of an avocado at one time. Save the other ½ of the avocado in some saran and use tomorrow.

Day Eighteen.

Use a new nut or seed into your morning. If you love yogurt or oatmeal this is an easy one because you can simply add these on top for a nice crunch. Toasting walnuts goes well with oatmeal and toasted sunflower seeds can be a nice addition to yogurt. Get creative and try something new.

Day Nineteen.

Write out a three-day meal plan that includes what you will eat for breakfast, lunch and dinner. If this didn't go as well as planned earlier in this process then now is the time for redemption. If you know you have a few busy days ahead then make sure your plan is realistic and doable.

Day Twenty.

Take a 20-minute walk after dinner this evening. This is a repeatable one, but you may find it easier to get in the walk after your last meal of the day versus the middle meal. If you have a dog then this is perfect…bring them along.

Day Twenty-One.

Practice using measuring scoops or spoons today. Using these utensils as a guideline for some of your food choices can be eye-opening. Try this with foods such as rice, quinoa, pasta, breads, oatmeal, dressings, peanut butter, sauces, and anything that comes pre-packaged.

Day Twenty- Two.

Have a dessert! Time to enjoy and practice savoring something sweet or decedent. If you can find something that is easy to portion then I would start there, but make sure you pick something you truly love. I know I would pick ice cream, but some other ideas include a cupcake from a local bakery or chocolate from a local chocolatier.

Day Twenty-Three.

Make a large pan of roasted vegetables. Roasting vegetables such as Brussels sprouts, carrots, cauliflower and onion is an easy way to prepare these foods as well as being easy to save for another meal in the week. Most vegetables will roast well as long as you don't over-crowd the pan and you add a bit of olive oil, salt and pepper prior to placing in the oven.

Day Twenty-Four.

Add a different fruit to your day today or tomorrow. You don't have to get this from the produce section as the frozen aisle has a wide variety of fruits such as mangos, pineapples and peaches. I love adding grapes to a chicken salad or frozen/defrosted mangos to a kale salad. Think outside the box and you may find yourself a new weekly staple.

Day Twenty-Five.

Drink 64 ounces of water. Bring the water bottle and adjust the total volume if you realize you need more than 64 ounces.

Day Twenty-Six

. Pack your lunch. Feel free to utilize leftovers from the night before or get creative and try something new. In regards to leftovers, stir-fries, burrito bowls, roasted vegetables and stews reheat very well. Bringing your own food for your mid-day meal can be an essential piece moving forward as going out to eat typically results in portions bigger than necessary as well as becoming an easy way to sabotage your health in the long run.

Day Twenty-Seven.

Make a smoothie for breakfast. A favorite of mine includes 12 oz. of cashew milk, ½ frozen banana, 1 T. honey, 2 T. peanut butter and 1 T. of chia seeds. Yum, yum, yum! Avoid going heavy handed on the sugary items and I promise you will feel great all morning!

Day Twenty-Eight.

Go on a 20-minute walk after breakfast this morning. This will be the third time within the previous 28 days that incorporates this routine. You never know, maybe this time of day is a keeper!

Day Twenty-Nine.

Create a 3-day meal plan that you envision to have after your thirty days are complete. I am hopeful that you crave to eat more vegetables, plant foods and incorporate new and exciting things into your life. Oh, and don't forget to write down that grocery list.

DAY THIRTY!

Try having 2-3 pieces of dark chocolate (85% cacao and above) to celebrate as well as spending some time to write down the top 3 to 5 behaviors that made the most impact during the previous 30 days. Everyone will be different and there are no perfect answers.
These thirty days are intended to spark your overall health. The behaviors and ideas are not meant to be stressful or difficult in any shape or form. Keep us updated on how it goes and remember to keep after it once the thirty days are complete.