Servings:  1
Skill Level:  Beginner
Total Time:  5 minutes 

Ingredients:
½ each             Banana, large, frozen
½ cup               Blueberries, fresh or frozen
1 ¼ cup            Almond milk, unsweetened (or milk/beverage of choice)
1 scoop            Whey protein powder (high quality brand)
1 T.                  Cacao nibs or 1 square of dark chocolate (85% and above)
 Preparation:
In blender, add all ingredients and blend until smooth.
Top with a few raspberries or splash of healthy color!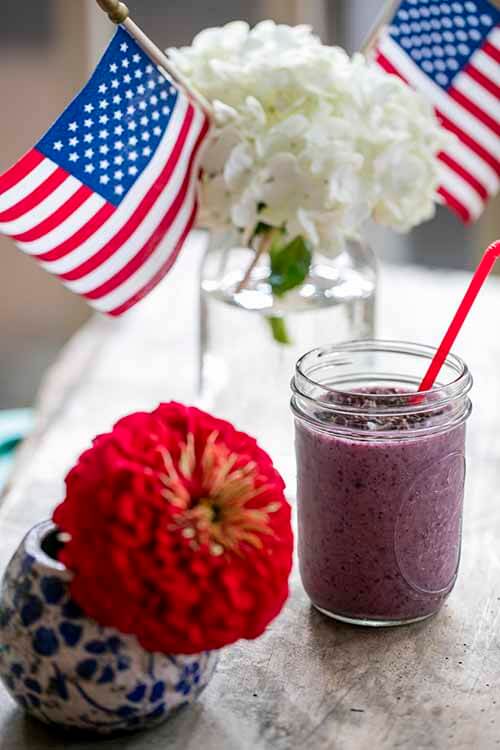 Nutrition Tip:  Cacao nibs are a closer form of chocolate to the cacao/cocoa bean source.   They provide a huge antioxidant boost as well as a providing a depth of flavor to smoothies and more.
Servings:  1
Serving Size:   ~16 oz.
Nutrition Information:  gluten-free, nut free, contains whey (not 100% dairy free)
Calories:  320
Carbohydrates: 40 gm
Protein:  18 gm
Fat:  10 gms
Fiber:  11 gms
Sodium:  260 mg