Skyterra At Home New Year Wellness Challenge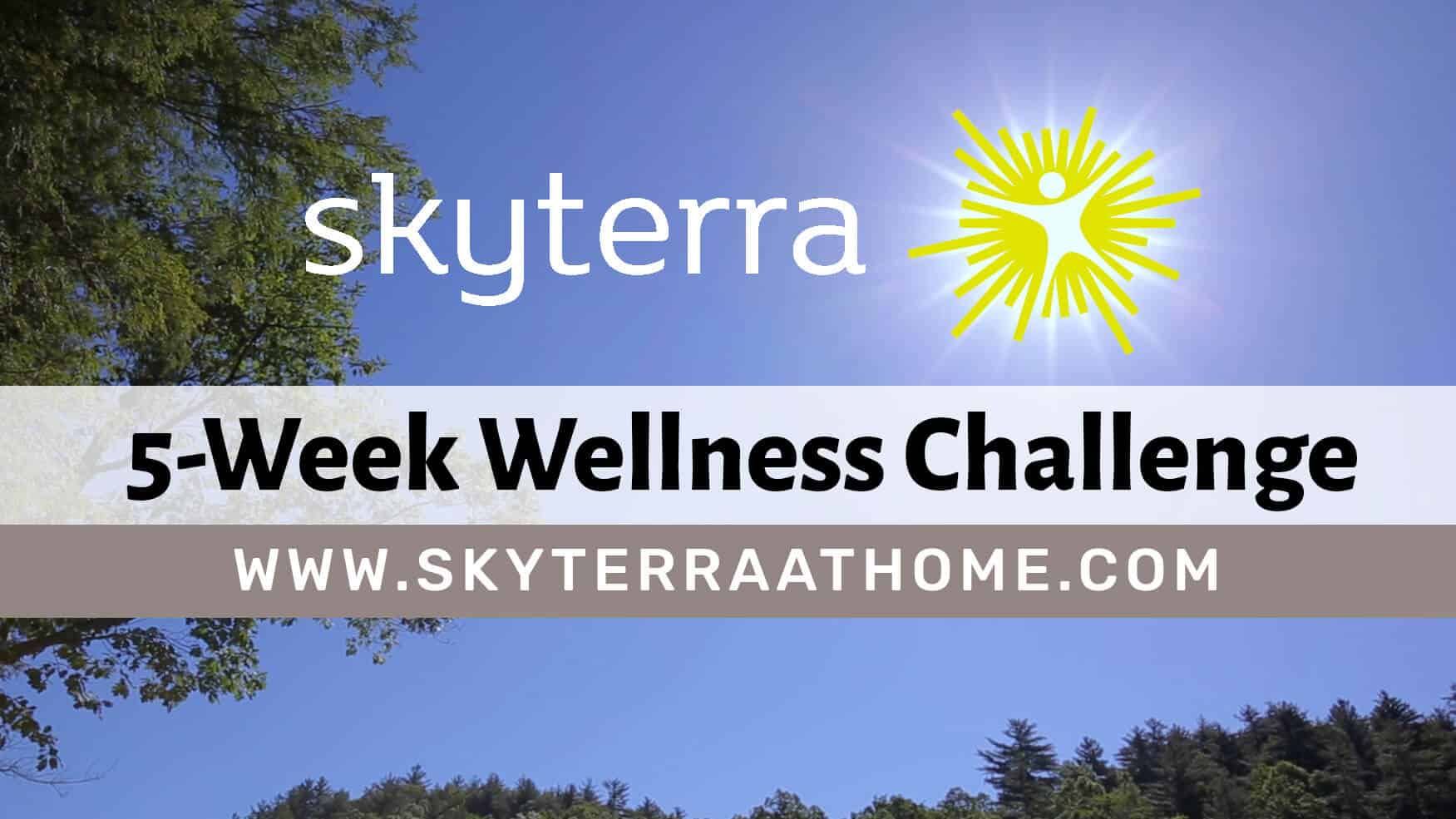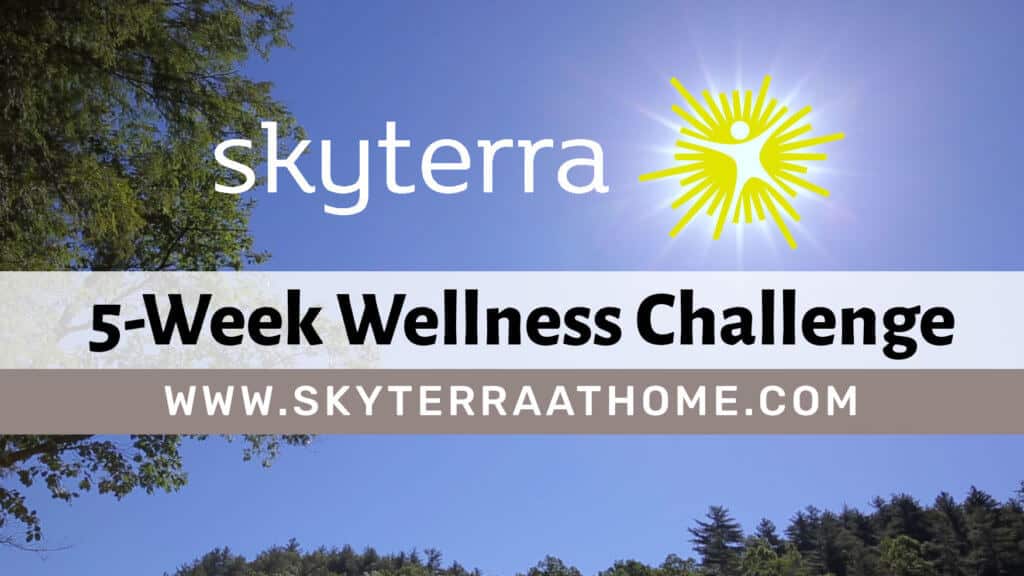 For many, the New Year means one thing: resolution season! It's no secret that many people set health, wellness, and weight loss goals during this time of the year. Unfortunately, it's also well known that most of those resolutions quickly fail. It's easy to get trapped into making the same empty promises to ourselves year after year.
We want to break that cycle. That's why our professionals have put together a 5-week holistic wellness challenge that is unlike any other health challenge you've seen.
Modeled after the same classes held at our award-winning wellness retreat, the Skyterra At Home Challenge will help you kick off 2019 in a way that feels good and is good for you. Forget about restriction, elaborate workouts, or over-the-top meal recommendations! Instead, you'll learn all about habits that keep you sane, healthy, and energetic for whatever life may send your way. This challenge is all about making manageable little changes.
How It Works
Each week, we will share a custom video playlist that introduces you to a variety of topics and activities. Each weekly playlist will have a different focus and intention behind it. Over the course of the challenge, you'll take part in a huge range of feel-good activities that support your health. Get ready to breathe deeply, practice mindfulness, break a sweat, get your heart rate up, and begin to see food in a new way. At the end of this challenge, you'll feel strong, well-rounded, relaxed, and ready to take charge of your health and lifestyle.
What You'll Need
You don't need to have a fancy home gym or highly specialized equipment to complete this challenge. You can follow along with these videos anytime, anywhere. All you need are a few essentials:
Skyterra At Home membership. At SkyterraAtHome.com, you will find a trove of videos with about all kinds of wellness topics. The subscription is $9.99 per month with a 7-day free trial for all new users, so you can try it out before you commit.
Fitness mat and/or yoga mat
Pair of light dumbbells
Therapy balls AKA yoga tune-up balls
Foam roller
Some videos do call for additional props (box, yoga strap, yoga blocks) but these are not strictly essential. Our professionals can always provide an alternative exercise suggestion if you do not have a certain piece of equipment. Comment on the video on Skyterra At Home or message us on Facebook if you have any questions about a particular routine.
If you are a past or present Skyterra guest, be sure to request access to our private Facebook group for additional support and encouragement.
Win A Free Week at Skyterra!
As you follow along with the daily videos on Skyterra At Home, comment on each video as you do them. For each comment you make, you'll be entered to win a free one-week stay at Skyterra, including lodging, meals, and the award-winning wellness program.
Every time you complete a part of the challenge, comment on the video telling us you participated. If you have any feedback or questions, let us know! Each comment represents one chance to win.
One entry per video. (Multiple comments on one video won't get you extra chances).
The more you participate, the more chances you have to win.
The winner will be randomly selected on Monday, February 11, 10:00 AM EST. Winner will be contacted via email.
Opt In Now
What are you waiting for? Sign up for the Skyterra At Home Challenge today. Enter your email below, and you'll receive weekly emails that outline the challenge for the week ahead. You can also explore SkyterraAtHome.com at any time to follow along at your own pace.
Getting a late start? No worries, hop on in. Begin at any point during the challenge and you can still earn chances to win. If you missed the first email on January 7, here's a link to view it.