Over 200 five-star reviews since 2016
Halpy518
Weight No Longer (March 2021)
From start to finish and then beyond my experience with Skyterra has been nothing short of spectacular. After getting a scarily poor physical result from my doctor I decided to immediately do something about my weight and health. I talked to a few different health retreats and found the service and flexibility at Skyterra to be the most helpful and accommodating. Without hesitation they were able to get me a personal cottage on short notice for my month-long stay. They communicated with me throughout the next few days to make sure I had everything I needed and that my ride from the airport was situated. After arriving the concierge experience continued.
The expert trainers and instructors provide you with a variety of different workouts as well as yoga and activity options for all levels of fitness. The thought of spending hours a day on a machine had me feeling anxious before coming down but they keep you excited to work out by varying the activities. Be it long hikes with scenic backdrops or trips to the nearby waterfall they were able to break up the monotony and keep you moving forward and motivated toward reaching your goals. Having been there for a month I was able to feel and see a clear difference in my fitness and push myself into the harder workouts and activities. They also provide you with the knowledge to succeed when you return home. The lectures were very informative and have really helped me in my transition back to the real world where you need the tools to succeed on your own.
The food was truly amazing and honestly one of my biggest concerns heading into it. You are provided with different choices for the protein at every meal and of course they have vegetarian options and will accommodate and dietary preferences. If at anytime you wish to eat in your room the food is promptly delivered to you. This was not a "fat farm" as some of these places have come to be known. They provide you with good portions and delicious real home-style meals. They also provide you with classes on how to cook some of the meals yourself for your return home.
The most standout thing for me was the A+ staff. Everyone was incredibly kind and caring. They go above and beyond in helping you reach your goals. I am still in a communication with a few of them and they help keep me motivated staying on the right track. They have a true family atmosphere there. I also found the other guests staying there to be fun and nice. Made some great friends along the way.
Now let's talk numbers. You are weighed in weekly on their cutting edge scale that breaks down your entire body composition. In my 28 day stay I lost a total of 31 pounds. The weight that came off was mostly fat and I maintained my muscle which is hard to do while losing that amount of weight. If you take full advantage of the options you are given in their program you can make huge strides toward creating a healthier life and lifestyle. With the lessons I learned I was able to maintain the progress once returning home. Since November 8th I am down a total of 65 pounds and feeling great. 340 down to 275. They truly helped me changed my life.
Whether you are looking to change your life or just improve upon it, Skyterra can't be beat. It's actually also a great place to just take a vacation and get away. Good people, good food, good times and most importantly great results. Thank you to everyone at Skyterra! See you soon!
via TripAdvisor
Grace D
The Most Amazing Retreat You'll Ever Find! (Feb 2021)
Let me start by saying that Skyterra had a lot of 5-star reviews which I read before I made my decision to go there - but because they recently moved locations, Tripadvisor does not move over reviews when location changes ( that's Tripadvisor policy ) but these folks deserve the recognition as they have been operating at the highest quality standard since 2016. Why do I say that? Because many of the guests that were there were repeat clients, that says a lot.
All the prior reviews raved about Skyterra and that was the main reason why I decided to sign up for the entire month of February 2021.
I will be as detailed as possible, feel free to send me any questions if I missed anything. Because I absolutely loved this place, I am taking the time to write a comprehensive review.
Accommodations: You can totally see that the owner knows luxury and doesn't miss one detail. You get your own cottage and it is simply luxurious. Every piece of furniture is not only beautiful but extremely comfortable. From the bed/mattress, silky sheets, soft pillows and fluffy towels to comfy chairs and couch. All decorated with local scenery art. The bathroom is stunning with an extra large shower and a bathtub that you won't find even at the most high-end hotels in the world. The thought process here is not by accident, you can tell each piece was selected with care. Washer and dryer, kitchen appliances, silverware and dishes in case you want to have your food delivered. Two large flat screen TVs, an electric wood burning fireplace. Everything was impeccably clean and you have maid services included.
The team: From the moment you walk in, you feel their warmth and truly honest hospitality. This is not corporate America or better to say, this is not run by a large and rigid corporation as many other retreats are. When you walk into Skyterra, you can feel that these folks really care. I was amazed to see that the entire team knew everyone's names as people were checking in. Behind the scenes, that's a lot of work. This place has amazing leadership and I loved to find a place where old style hospitality meets modern, scientific wellness treatment at an individual level.
Shout-outs go to Anne for being so caring and attentive. When I called Skyterra to sign up, Anne answered the phone and I felt at ease knowing that someone cared about my journey. Another shout-out for
Allan. His passion for explaining the fauna and flora of the area at the many different hikes he took us was contagious. He truly cared about everyone being comfortable at the hikes no matter what the individual pace was. He should be an ambassador for this beautiful part of the country!
Shout-out to executive chef Erika Reynolds and her culinary team. I have dined all over the world ( as my background is in the culinary business ) and I have to say, Erika Reynolds is up there in the category of the best chefs I have encountered. Her cuisine is just spectacular. Not one dish in the entire month felt dull. Chef Erika Reynolds transported me to a new adventure every day, from Caribbean to Italian, Asian to Modern American, she delivers flavors much like a Michelin-starred rated restaurant does. I am not kidding. Please note that there is strong expertise to be able to deliver amazing flavorful dishes while making sure everything on the plate is healthy.
Lastly, I met my goal of losing the weight I set up myself to lose - and I was never hungry. I feel rejuvenated, my energy level feels like what was in my 20s and 30s and I was able to rediscover the healthier version of myself. And all of this was the combination of walks, hikes, yoga, meditation, cardio and the guidance of some of the best fitness, nutritionists and wellness professionals in the world.
Thank you everyone at Skyterra, I will be back next year!
Sincerely,
Grace Della
via Tripadvisor
Gigi Lockwood
Hesitant to Write a Review (December 2020)
Truly hesitant to write a review because I don't like to share the best secret spots out there for all to learn about & attend. However, after getting to know the philosophy of the owner (which is top notch customer service & keeping the occupancy low for an awesome individual catered experience), I decided I would share my thoughts. If you have ever felt off balance physically, mentally, spiritually, even educationally...this is the best "TIME OUT" for "TIME IN" on yourself. I enjoyed a week at Skyterra and wished I had booked for a month. I went with zero expectations and left with 100 expectations for myself to maintain a new found love of life, of new found friends, and of myself. From top notch trainers, coaches, chefs, educators, to cozy beds, relaxing spa, set in a wonderful natural setting with breath taking views. I would wake in the morning to a yoga breathing and mentally "connecting" class, then off to a delicious breakfast. The day continued to fall into place to whatever I was in the mood to do, as you get to create your daily schedule. I challenged myself everyday to try something new and continue something from the day before. I went on adventures up mountains, danced in the pool, relaxed on a porch with new found friends or enjoyed alone time. I recharged my brain, my heart, and woke up some muscles & even lost a few pounds without paying attention to that goal (that's a first!). Skyterra is real gem. A diamond in the rough of options of wellness and health resorts. Just from writing this, I am now rebooking another week in January when I know a little "reboot" will be needed. Shhhh...don't tell everyone, just go!
Margaret C
Learning to live again (November 2020)
Before coming to Skyterra, I tragically lost my best friend and the love of my life. I didn't know how I was supposed to live even at a basic level. I came to Skyterra with minimal expectations. But everyday I started to feel a little bit more like myself. I started feeling alive again. You can't really heal unless you address each individual part. Mind, Body and Soul. And Skyterra's holistic recipe to wellness addressed all those parts equally. I never felt judged or treated like I was different. I was ok. If I hadn't gone to Skyterra, I honestly don't know where would I be. But I imagine it to be a dark place. The staff go above and beyond to make sure you are getting what you need out of the experience. There is never a lack of smiles or laughter.
Claire C
A Little Piece of Paradise in the Mountains (March 2020)
This is my second time at Skyterra and it was just amazing. I was there in August for one week and I could not wait to return. No matter what you are looking for in a wellness retreat Skyterra has it all: hiking, workouts, yoga, stretching, and fun stuff! I've social anxiety and tend to shy away from trying something new but at Skyterra every staff member makes you feel that you can do anything. It is a wonderfully supportive environment that nurtures the whole self. In my three weeks here I have been able to experience almost all that Skyterra has to offer. I have reconnected with nature, stepped outside my comfort zone, made lifelong friends, and feel valued as a person. If you are looking for a place reset look no further than Skyterra.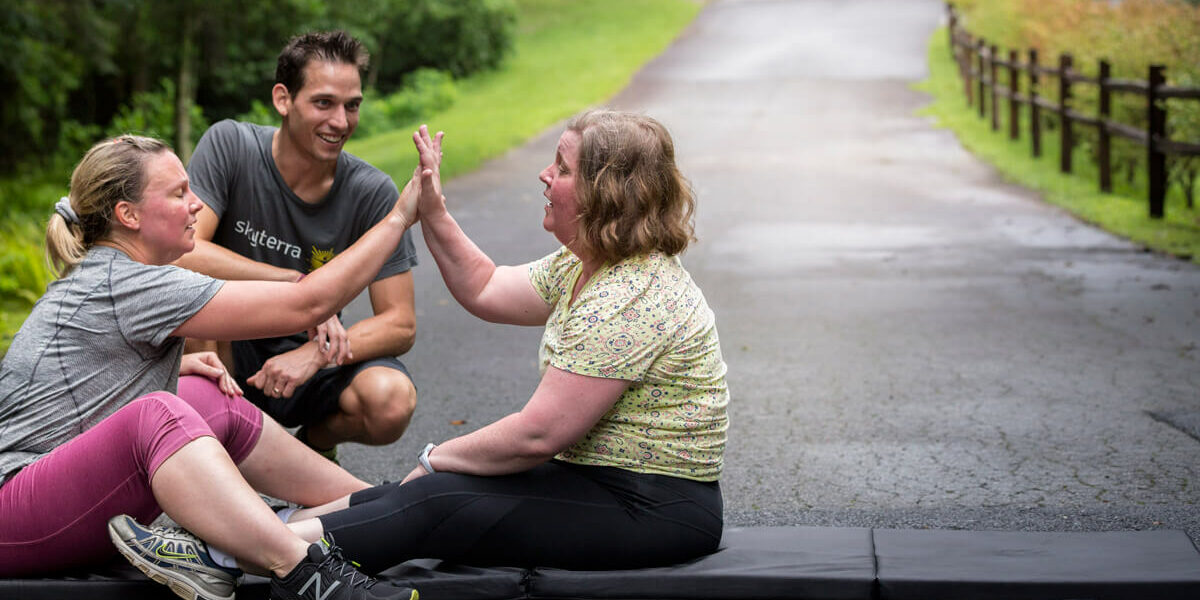 Re-energizing, enlightening & profoundly centering
"...From the moment I stepped onto campus, the generous and knowledgeable staff helped guide me through a very individualized and transformational journey towards increased health, vitality and peace of mind. During my time at Skyterra, I lost 4.3 pounds and 3.5 inches off my waist– that's 25% of my weight loss goal in just one week! But more importantly, I gained a renewed sense of self confidence and a profound feeling of groundedness. And all of this takes place in a picture-perfect resort nestled in the mountains offering 5-star accommodations."

- Nicole T. via TripAdvisor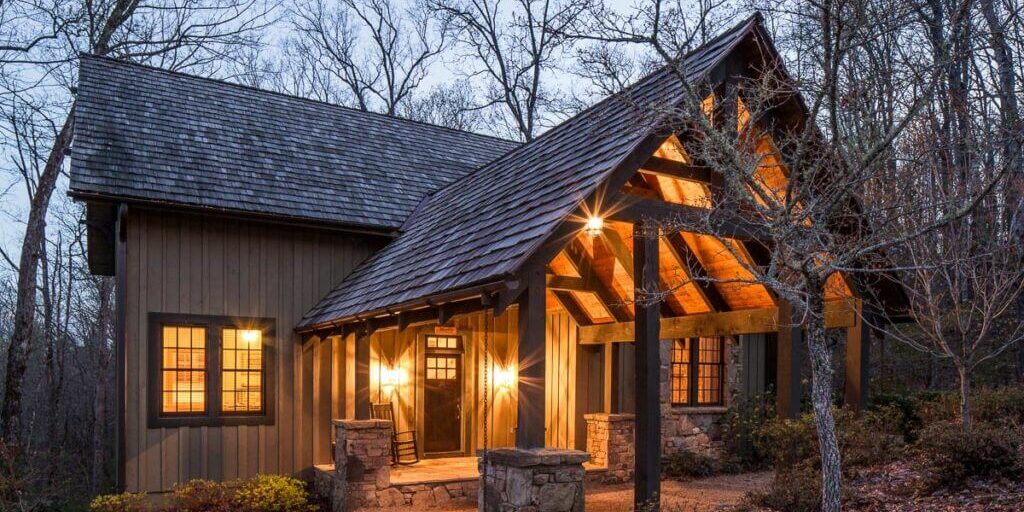 Perfect renewal
"...My stay was the perfect renewal after a year of stress and exhaustion. I was looking for a place that would take care of me while I searched for what was missing in life. I found it at Skyterra.

I was missing joy and the excellent caring staff and other program participants helped me find that and more. I left feeling renewed, energized and excited for what life may bring. In addition to feeding my soul Skyterra provided excellent accommodations, wonderful meals and plenty of amenities."

- dottie13ohio via TripAdvisor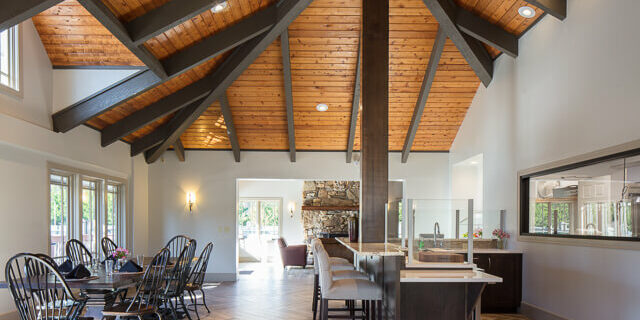 Beyond anything i could have expected
"I decided to attend the retreat after a difficult ten months following the death of my wife. I arrived exhausted in every which way. The location is gorgeous. From the moment I arrived, I was treated with a collective decency, integrity, and competence beyond anything that I could have expected. After a full week,I left renewed. My physical stamina has a new baseline. My nutritional knowledge has broadened significantly. My psychological resilience has begun to return. There are insufficient words to fully describe my satisfaction with the entire gestalt of the retreat, and I unreservedly recommend it.."

-  Jack R. via Google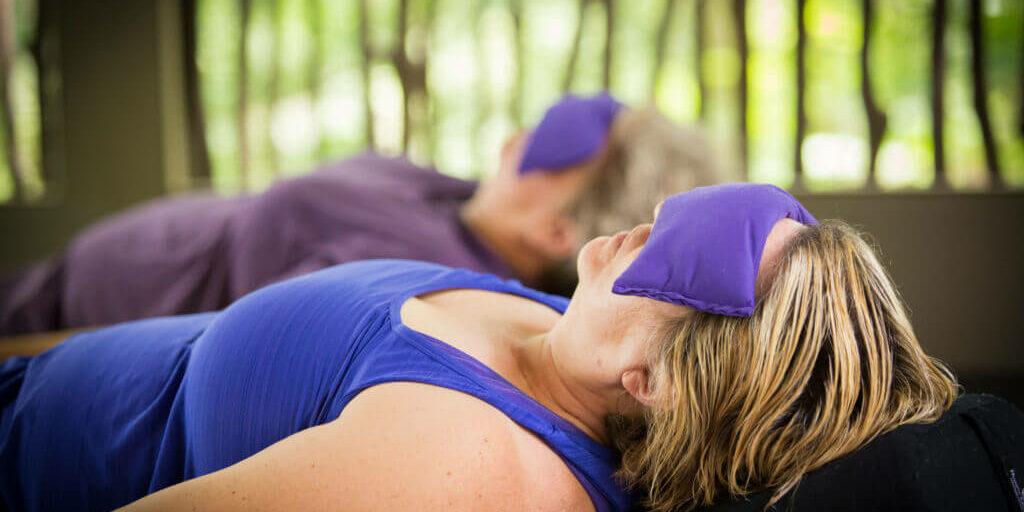 Skyterra is top notch
"...From the beauty of the grounds, to the comfortable and well thought out accommodations, the excellent whole, healthy food, the fabulous massages, the great hikes and the outstanding fitness and wellness programs, Skyterra is top notch. The entire staff goes out of their way to make sure your experience is personalized to your needs, whether it is stress reduction, fitness, weight loss or simple relaxation. The small size of the program makes the experience extra special.

When we joined the communal dinner table our first evening I was struck by how many of our fellow guests were repeat visitors. Remarkable for a program that is less than 2 years old. It took only a day or so to see why. We are already dreaming about our return."

- Vicki S. via Facebook
Tell us your story: Skyterra guests, we want to hear from you! Your feedback is essential for our continued growth and improvement. Follow one of these links to submit a review: TripAdvisor, Google, or Facebook.
Watch video testimonials
"The difference in the way I feel is immeasurable."
Hear guests talk about the Skyterra Wellness Retreat experience in their own words. Visit our YouTube channel for more.