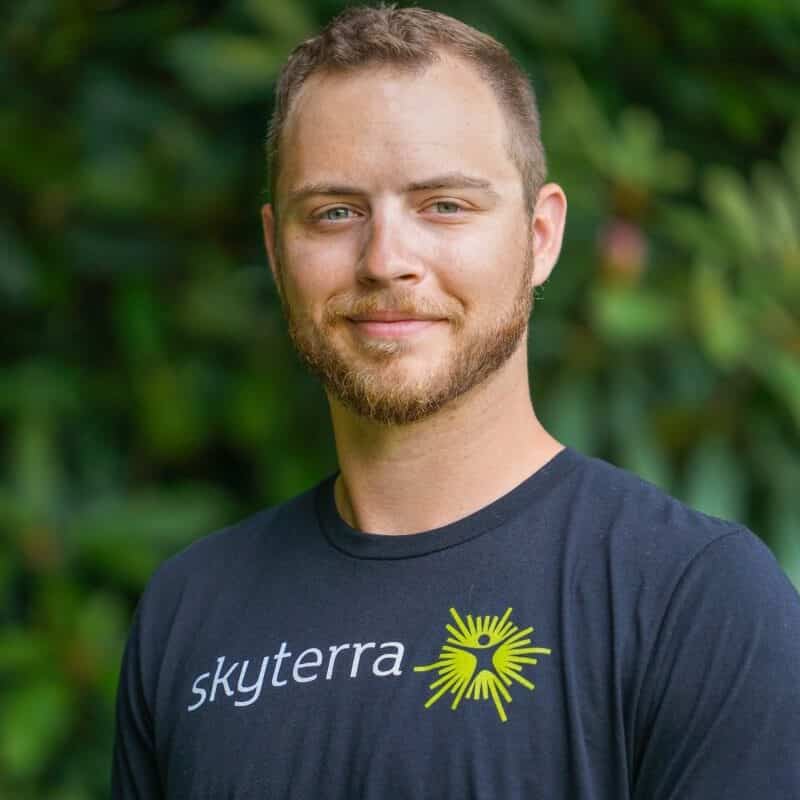 Recreation and Media Director
On campus, Alan is referred to as the Renaissance Man due to his diverse talents. As a recreation expert, he draws on his experience as a professional fly fishing guide, a tournament-winning fly fisherman and a wilderness survival expert. He has a first-degree Black Belt in Silum Kung-Fu, a form of martial arts that traces its roots to exercise for Buddhist monks.
As the Media Director for Skyterra, he is an important member of the marketing department, responsible for Skyterra's visual and video media. He is also the Executive Producer of Inspired Intentions, Skyterra's podcast. Alan has been a professional photographer for more than eight years, and has been published dozens of times. In his free time, Alan is the president of Hardly, Strictly Musky, an environmental non-profit.
Alan says: "I believe that everyone has the courage to step outside their normal routines of daily life and experience something fun and new. My life revolves around adventure and capturing it makes my heart sing. My job is showing our guests visually and in person the depth and beauty of the Appalachian mountains, and as a WNC native and lifelong photographer, I couldn't be more proud to do so."
Selected Certifications and Achievements
BS, Digital Marketing, Southern New Hampshire University
Swift Water Rescue Certified
Wilderness First Aid Certified