There's nothing like a retreat to reset and renew your relationship with your own mind and body. But it's one thing to stay active, train hard, eat nourishing foods, and manage your stress level when you're staying in a mountain lodge with a support staff. It's another thing to keep up those habits when you get home!
We understand the struggle. That's why we offer Skyterra Premium Coaching. With this optional support package, you can stay in touch with our team and receive one-on-one guidance for those challenges that arise when returning to the "real world."
How does skyterra premium coaching work?
The Skyterra Premium Coaching program is a collaborative extension of your time with us onsite. If you want extra support for making changes that last, this is the opportunity to continue your relationship with one of our coaches remotely. You'll work directly with a team member of your choosing (pending availability) for three months. Please note: due to limited availability, Premium Coaching is only available to individuals that have attended Skyterra.
Each week you will set realistic goals to keep you on the path of your intention. Your coach helps you stay accountable and devise strategies for facing your challenge points. Coaching is a judgment-free relationship with a trained health and behavioral expert who truly cares about your success. You'll receive a wealth of knowledge applied to your specific needs, so you can be assured you're following the most effective strategy for meaningful change.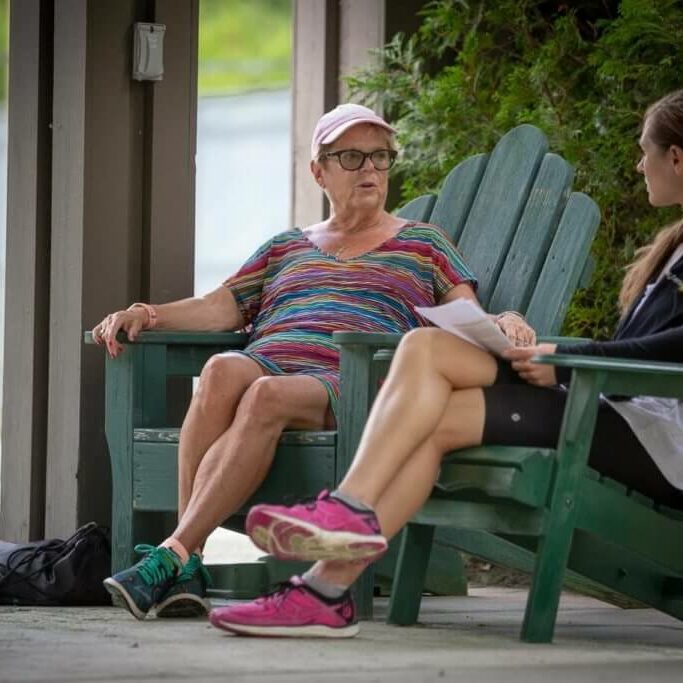 Pricing & coaching services
Premium Coaching costs $300 monthly, or $900 (for three months) if paid in advance.
Initial 60-minute coaching session (prior to departure if possible);
Weekly 30-minute coaching call (total of 12 calls);
Text message support;
Personalized tracking for your nutrition, workouts, grocery lists, and other applicable activity;
Free Skyterra At Home membership for the duration of your coaching.
How do you get started?
Contact us to inquire about Skyterra Premium Coaching. Together, we will begin by confirming your personal needs, goals, and your preferred coach. From there, we'll get your first session scheduled so you and your coach can embark on the next steps!