Our approach to weight loss focuses on a healthy lifestyle, not diets
We are a weight loss retreat, not a so-called fat camp. We will not force you to under-eat and overexercise so that you lose weight as quickly as possible.
Instead, we take a holistic approach to our weight loss program. You'll focus on improving your health long-term through diet and exercise habits. Moving your body will make you feel alive, and you will feel full and nourished after every meal.
You'll learn techniques and strategies for total-body fitness that will help you lose weight safely and effectively, in a way that improves your quality of life and honors your mind and body. All in the name of sustainable and healthy living.
To lose weight, it's not about working out more
Skyterra's signature workouts include the following every week:
Functional strength training

Build muscle, increase bone density, improve balance and joint flexibility, and increase weight loss with our functional strength training classes

Smart cardiovascular fitness

Attend cardio-intensive circuit style classes, varying in intensity to meet you where you are 

Breathing exercises

Improve blood flow and detoxification, increase energy, reduce inflammation and relax the body and mind

Seasonal outdoor fitness

Take your fitness outdoors with mountains in the background
Mobility, flexibility and balance

High Intensity Interval Training (HIIT)

Be efficient with fitness with HIIT: short bursts of intense exercise alternated paired with low-intensity recovery periods

1:1 Private Training Sessions

Lap swimming and pool classes

Take to our brand new natatorium and enjoy pool classes, lap swimming, and more.
In addition, we offer restorative, grounding, and strength-building yoga classes, guided hikes to mountain vistas and waterfalls, and a multitude of seasonal recreation activities.
Start getting your fitness back in as little as three days
As a wellness retreat, Skyterra is a better option for your long-term health than a boot camp. Our fitness classes are constantly evolving and informed by the latest scientific research. They are designed to inspire and challenge individuals of all levels.
During your stay, you'll choose daily from many different workout options. No matter your choice, we prioritize quality and consistency when it comes to movement so you know that you're benefiting your body no matter what. Workouts here are quick, simple and highly effective. During every class we meet you where you are, and all exercises can be modified to work well for your individual body.
You will leave Skyterra with the tools you need to follow an exercise regimen that brings you closer to your goals. You'll learn how to move with good form, follow an efficient fitness routine, and enhance your quality of life in the process.
Change your habits to fit your intentions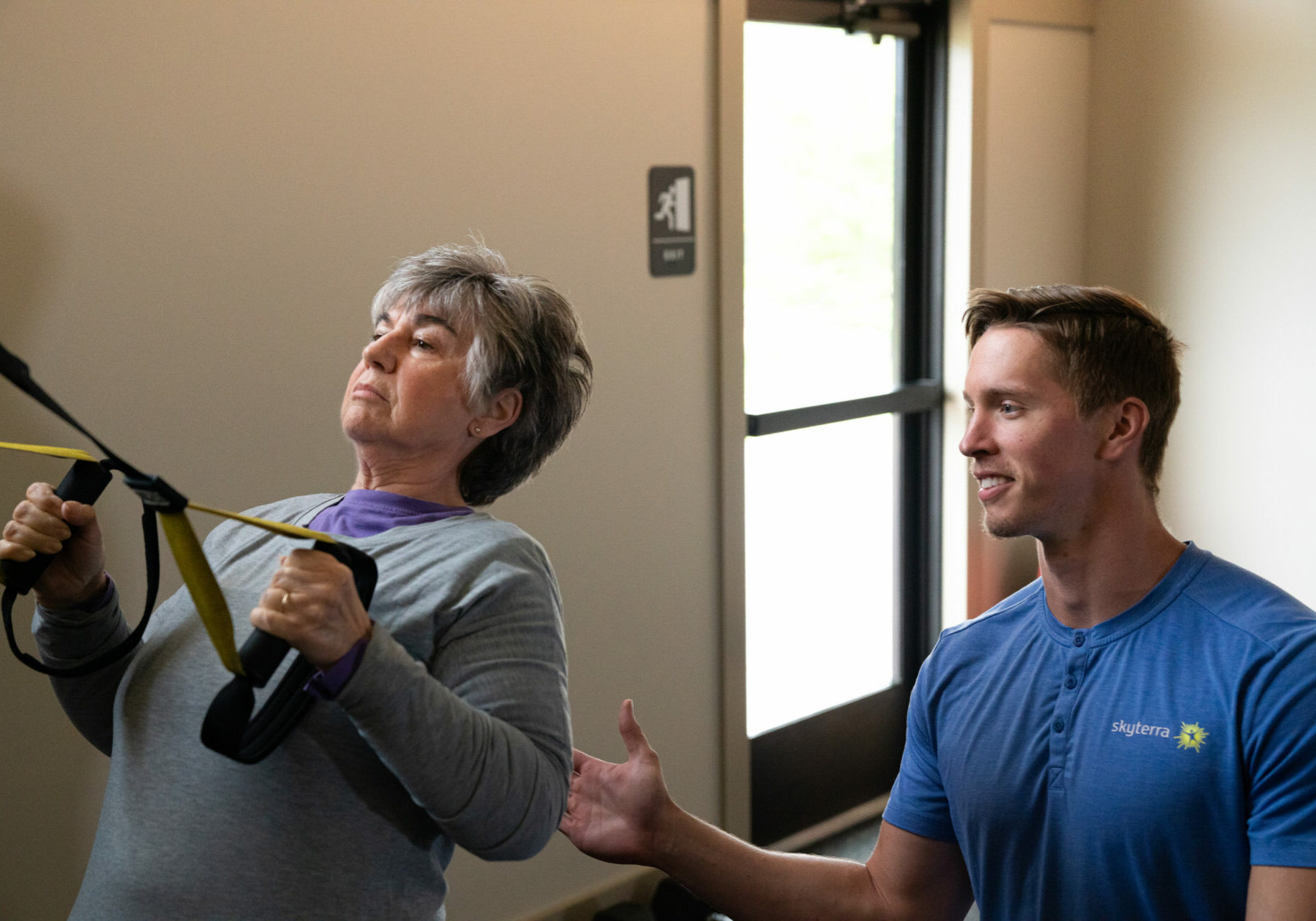 Partake in our research-based approach for safe and effective movement
There's more to fitness than moving your body. You should also know how to move well. That's why our program includes a strong, supportive educational component. Our selection of lectures and workshops cut through false and misleading information you may have once believed. You'll learn how to maximize your routine to increase muscle mass and lose excess fat, the biology and psychology behind changing habits and lasting motivation, and much more.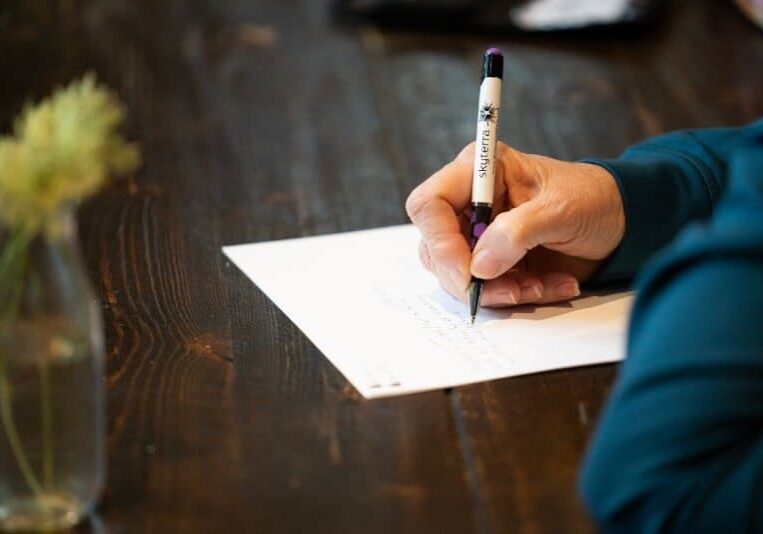 Leave with sustainable fitness practices to continue at home
At the end of your Skyterra stay you will leave with a better understanding of how to exercise efficiently. You'll learn how to move with good form, follow an efficient fitness routine, and enhance your quality of life in the process. You'll be empowered by knowing what components make up a solid fitness plan and how you can stick with it.