A bright and fresh vinaigrette that works on just about any type of salad. Try to get locally grown basil.
Servings:  24
Skill Level:  Beginner
Total Time: 5 minutes
Ingredients:
1 cup                        Basil, fresh
1 ½ cups                 Extra virgin olive oil
¾ cups                     Apple cider vinegar (use white balsamic vinegar if preferred)
1 ½ T.                        Honey, local
1 ½ T.                        Dijon mustard
½ tsp.                       Kosher salt
¼ tsp.                       White pepper 
Preparation:
Add all ingredients into a blonder and puree until smooth.
Pour vinaigrette into a container that can be tiightly sealed.
Keep on counter or at room temperature up to 7 days.
Enjoy!
Servings:  24
Serving Size:  2 T.
Nutrition Information:  gluten-free, nut free, dairy free
Calories:  130
Carbohydrates:  2 gms
Protein:  0 gm
Fat:  14 gms
Fiber:  0 gm
Sodium:  65 mgs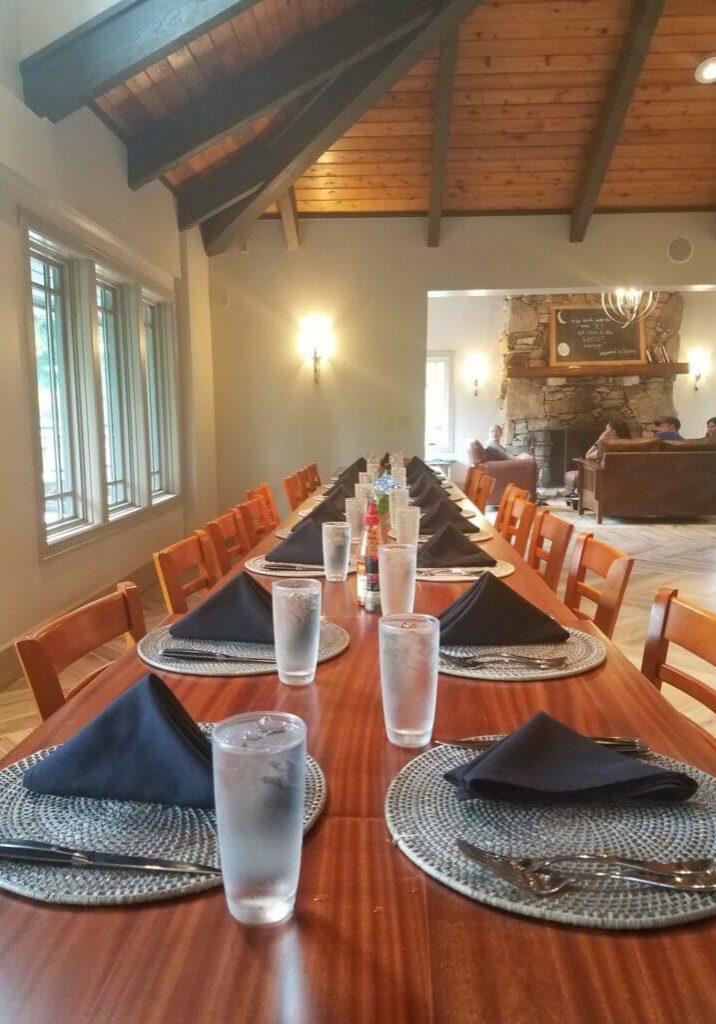 Embrace Healthy Eating!
This recipe is courtesy of the culinary team at Skyterra Wellness Retreat, led by Executive Chef Michael Vess and Registered Dietitian Lindsey Ford. Guests enjoy our chef-prepared, dietitian-approved meals as part of our all-inclusive feel-good wellness program. Learn more or follow along with us on Facebook or Instagram.