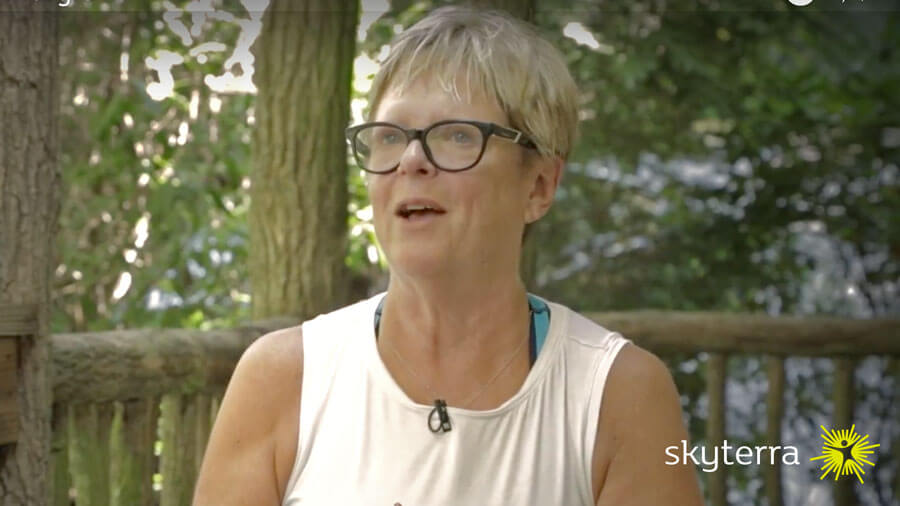 In the last few years, five-time Skyterra guest Margie S. has accomplished a number of life-changing milestones. She has entered recovery, lost weight, and is quitting smoking. Through lifestyle changes, she has lowered her blood sugar, controlled her diabetes, and reached healthy cholesterol levels for the first time in her adult life.
What's more, she is a dedicated morning walker who conquered her self-described "fear of the avocado" and mastered stand-up paddleboarding – including yoga on the board! Her husband can't keep up with her on hikes, and she gives her grandkids a run for their money in wall sit and plank competitions.
So, which accomplishment is she most proud of? The very thing that makes it all possible: her resilience. Watch the video to learn how a kinder, gentler, more forgiving self-image – and a newfound commitment to lifelong learning – gave Margie her life back.
It has been an honor and a privilege to witness her presence, humor, courage, insight, and many successes. In the words of Director of Program Development Amber Shadwick, "Margie has a remarkable, undeniable inner strength and will. She is a role model and true testament to resilience. I feel so blessed to be a part of her journey and I will always hold space to her to continue blooming into her beautiful, full, and luminous potential."
Just as she inspires us to continue doing what we do, she is a role model for anyone who shares these incredibly common (yet exceedingly difficult) personal challenges. We thank her for sharing her story.
To anyone else out there sharing in these wellness struggles, draw inspiration from Margie's advice that she shared with us during filming: "Every time you struggle, you learn something." We could not have said it better ourselves! You can feel better. You deserve to feel better. You can start right now.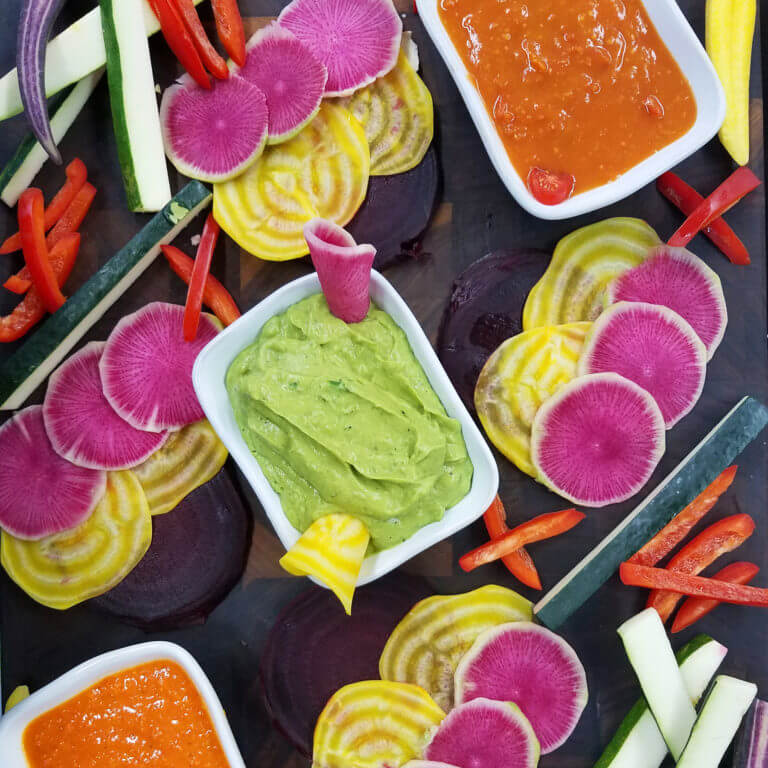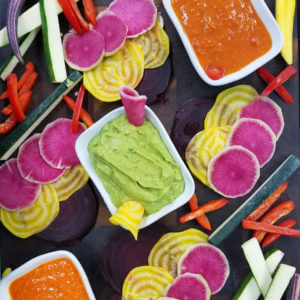 Would you like to be featured in a Skyterra guest spotlight? E-mail editor@skyterrawellness.com.
Skyterra Wellness is a beautiful mountain retreat where you can set aside life's obligations to focus on your health and well-being. You deserve to feel better!