Is a Wellness Retreat Worth It?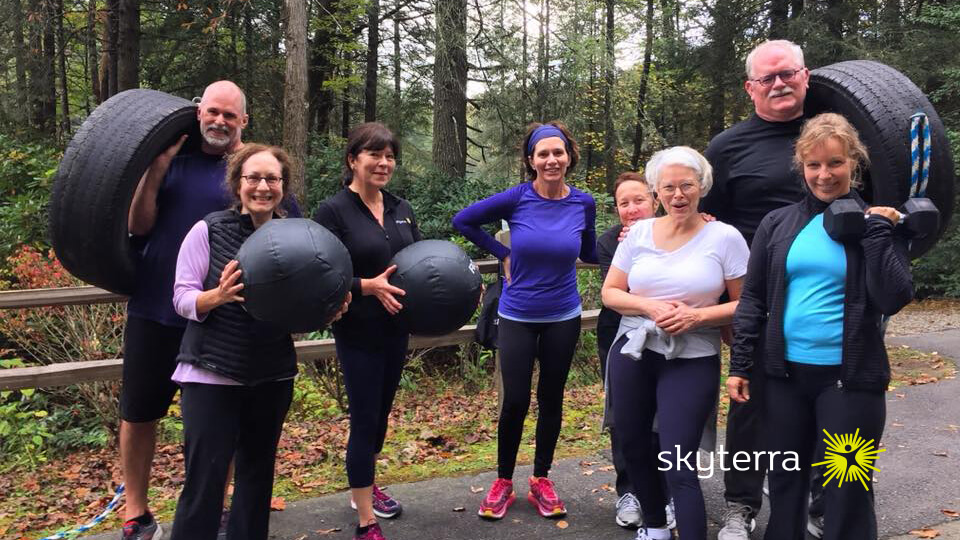 Most people recognize the need to relax and focus on their own well-being once in a while, but it can still be tough to commit to a week at a wellness retreat. For one, we want our time and money to be well-spent. What benefits can you get from a wellness retreat that you can't get anywhere else?
Retreats Can Make You Healthier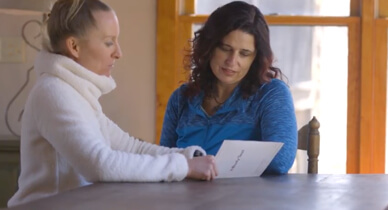 If you're skeptical, you might be wondering if a retreat can actually make you healthier. According to one recent study, the answer is yes.
The study, published in the Journal of Alternative and Complementary Medicine, took place at a week-long wellness retreat with a blend of educational, therapeutic, and leisure activities and a mostly plant-based diet. Researchers compared guests' weight, waistlines, blood pressure, and other measurements at the beginning and end of the retreat, and again six weeks later. They discovered statistically significant improvements that were likely to be maintained after the guests returned home.
These findings are consistent with what we do at Skyterra. Our program is guided by the latest scientific research, and a member of our team tracks each guest's progress individually. We measure body composition, weight, mobility, blood pressure, and other markers at the beginning and end of their stay (more frequently if they are staying for several weeks).
Every guest has different needs and every week we see them make measurable progress toward their specific goals. Depending on their priorities, improvements may include fat loss, muscle gain, inches lost, lower blood pressure, increased range of motion, less pain, and lower reported levels of stress.
A Good Travel Value, If You Choose The Right Retreat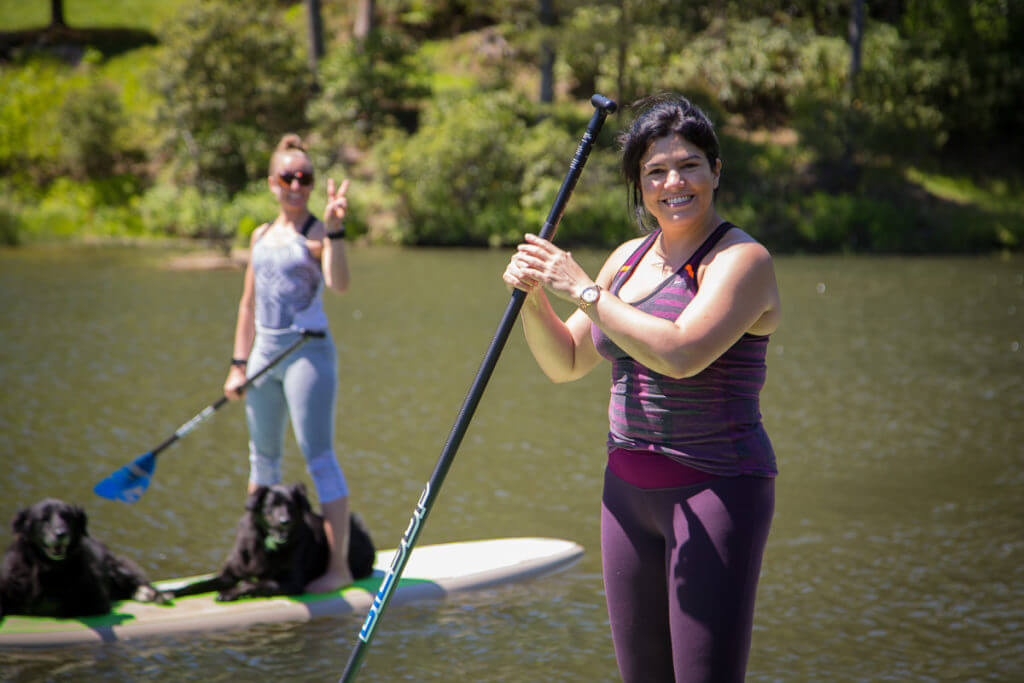 You can get an excellent travel value at a wellness retreat, but you might need to do a little homework. Packages vary from retreat to retreat. Some are more like luxury spas, others are more bare bones, and each one offers a different range of services and length of stay. Compare pricing for the same amenities between locations, and consider whether you'll get the same or better quality.
The Skyterra experience represents one of the best values in wellness travel today. Skyterra's weekly rates include:
Lodging with private room and ensuite bath;
Delicious chef-prepared meals, catered to your dietary needs and preferences;
Program of daily fitness, yoga, meditation, stress management, and culinary classes;
Transportation to and from nearby airports.
Maybe you're wondering if it's better to plan your own wellness trip and purchase these accommodations and services one-by-one. With Skyterra, not only do you end up paying less, you also get smaller classes, more individual attention from experts at the top of their field, and better quality amenities. Plus, you'll see improvements, and you'll leave with resources and a plan for continuing your progress. Check out this handy comparison to learn more.
Any additional expenses are completely optional. These include spa services, activities at off-campus field trips, gift shop purchases, and extra one-on-one time with our team members.
See What Guests Are Saying
You don't need to take our word that the Skyterra experience is effective, enjoyable, and worth the investment. Instead, just see what our guests are saying. We average 5-star customer reviews across TripAdvisor, Google, and Facebook. Check out the video testimonials on YouTube as well.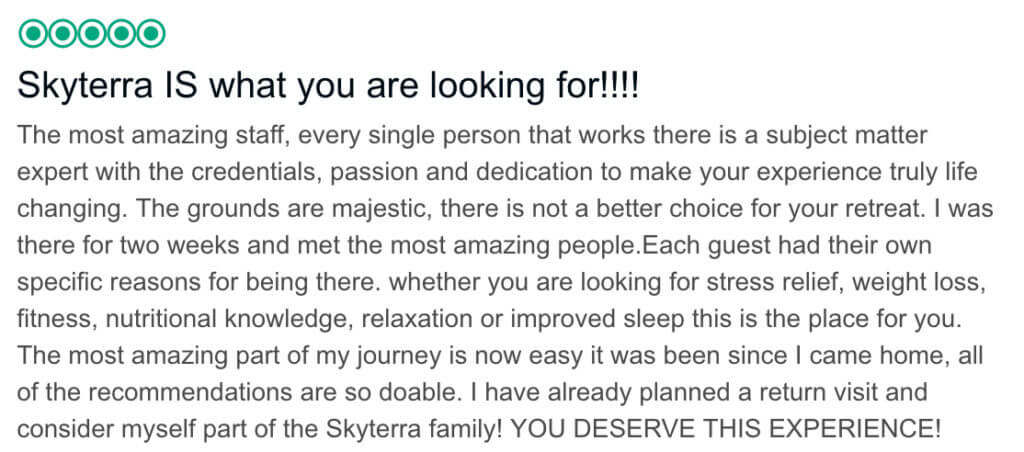 So, if health is wealth, then a wellness retreat is a wise self-investment that can produce benefits long after you leave. Is Skyterra worth it? According to research, price comparisons, and former guests, the answer is a resounding yes.
Have a Question About Skyterra?