Wake Up With Banana Oatmeal Pancakes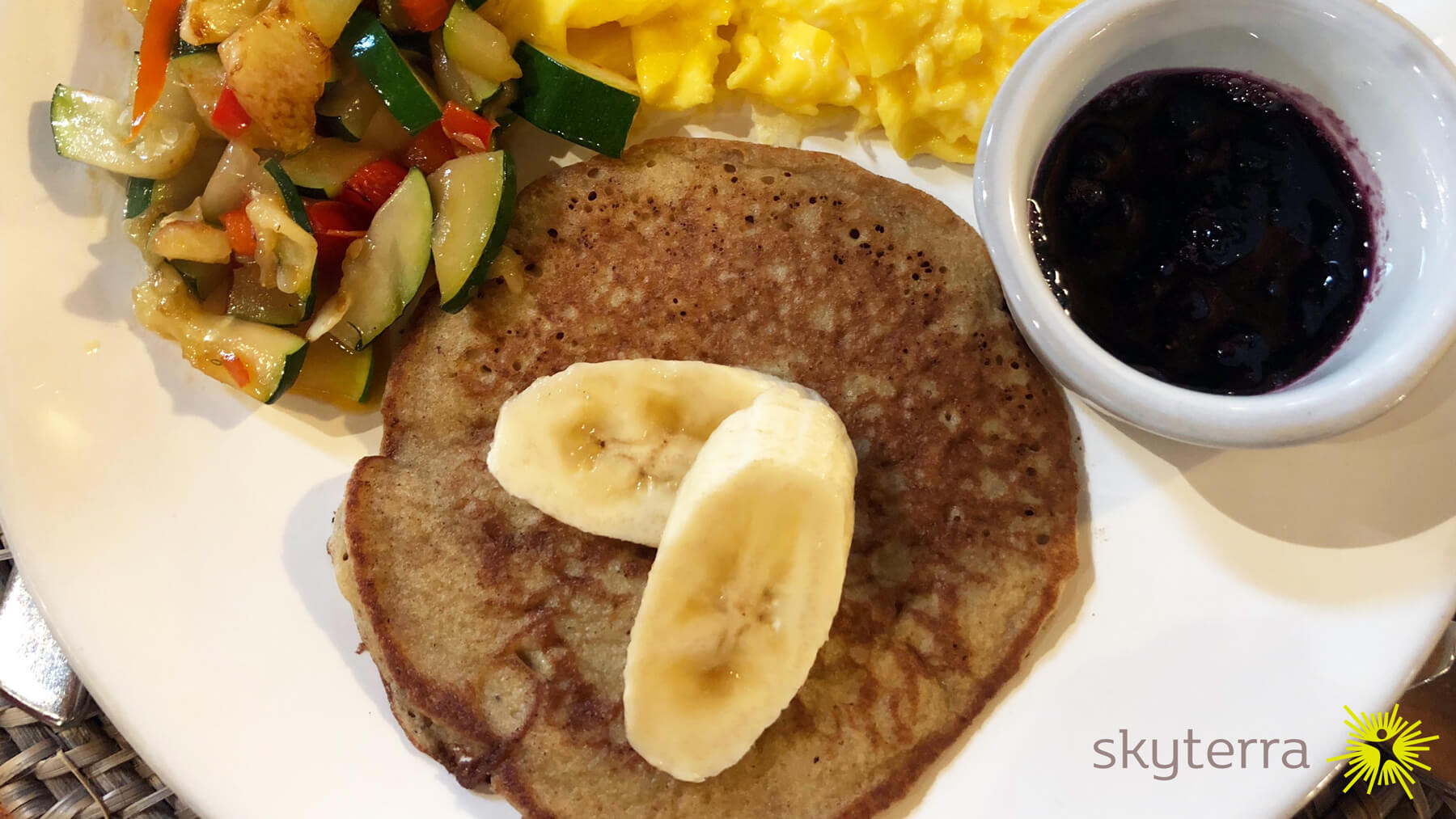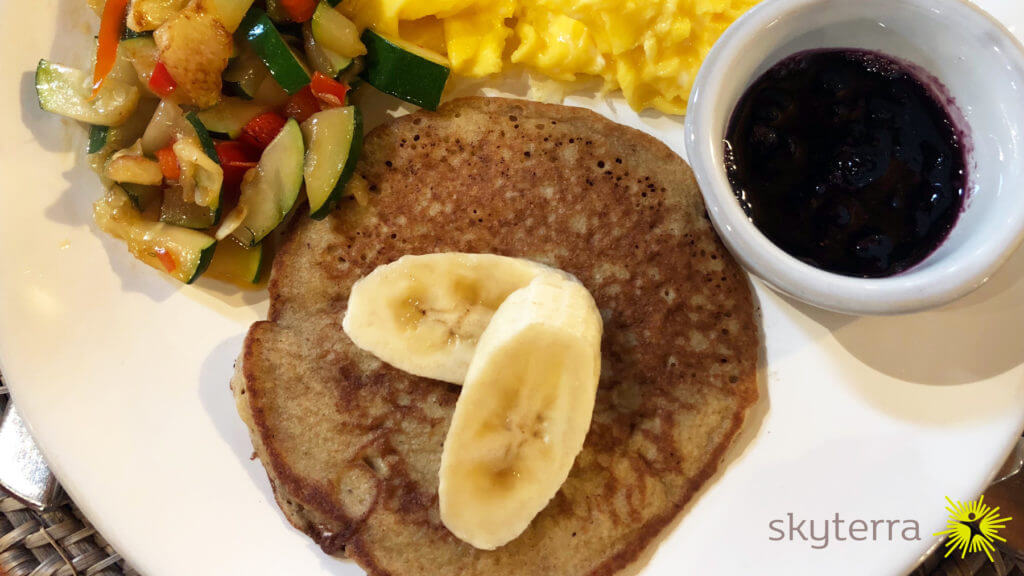 Today is #NationalPancakeDay, but you don't need any kind of holiday in order to appreciate a nourishing, healthy breakfast! Here's a banana oatmeal pancake recipe that's a favorite here at the retreat. You can dress them up any way you want (pro tip: we like adding blueberries near the end of the cooking time).
We use a blender to mix the batter – this helps the pancakes maintain that delicious fluffy texture of a traditional pancake made with white flour. The banana and oats provide potassium and dietary fiber and keep this recipe dairy-free and gluten-free.
Banana Oatmeal Pancakes
Makes 8 Pancakes
Skill Level: Beginner
Total Time: 30 minutes
Ingredients
1/2 cup almond milk, unsweetened
2 eggs
1 egg white
1 1/2 medium bananas
2 Tbsp. 100% pure maple syrup
1 1/2 cups gluten-free rolled oats
2 tsp. baking powder
1/2 tsp. salt
1 tsp. pure vanilla extract
1/2 tsp. ground cinnamon
Coconut oil to prepare – about 1 tsp. for every two pancakes
Directions
Add all ingredients (except for coconut oil) into blender and puree until smooth.
Heat skillet over medium heat.
Add 1 tsp. of coconut oil to pan. Allow it to melt and spread over the pan evenly.
Pour pancake batter into pan. (We usually do smaller pancakes, two at a time – it's easier to manage!).
Cook 2-3 minutes and flip. Cook another 1-2 minutes on the other side. Once pancakes are evenly browned, remove them from heat and set aside until serving. Continue until you've gone through all the batter.
Serve with a protein and greens as part of a complete breakfast. Once you get familiar with the matter, feel free to experiment with add-ins like other spices or berries.
Nutrition Facts (Per Pancake)
Calories: 130
Fat: 3 g
Protein: 4 g
Carbohydrates: 22 g
Fiber: 3 g
Added Sugar: 3 g
Sodium: 160 mg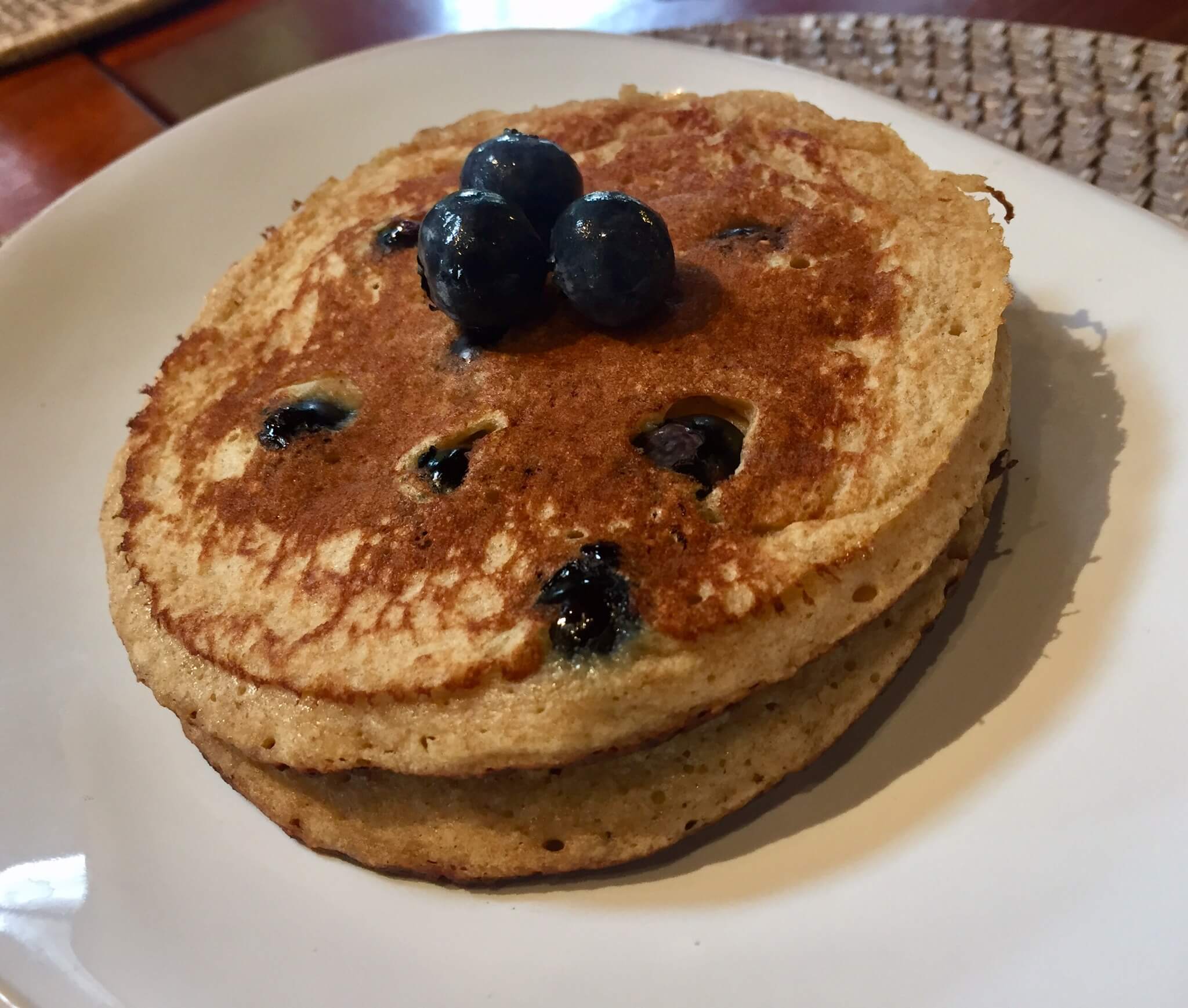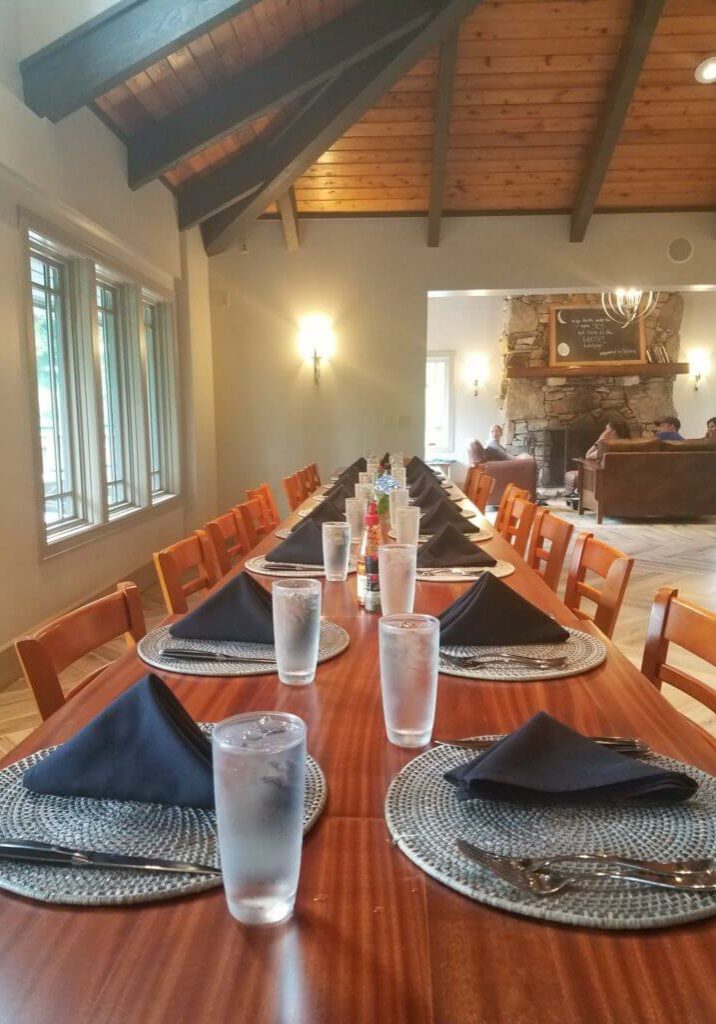 Embrace Healthy Eating!
This recipe is courtesy of the culinary team at Skyterra Wellness Retreat, led by Executive Chef Michael Vess and Registered Dietitian Lindsey Ford. Guests enjoy our chef-prepared, dietitian-approved meals as part of our all-inclusive feel-good wellness program. Learn more or follow along with us on Facebook or Instagram.