So Long, Starbucks – A Healthy Pumpkin Spice Latte With Full Fall Flavor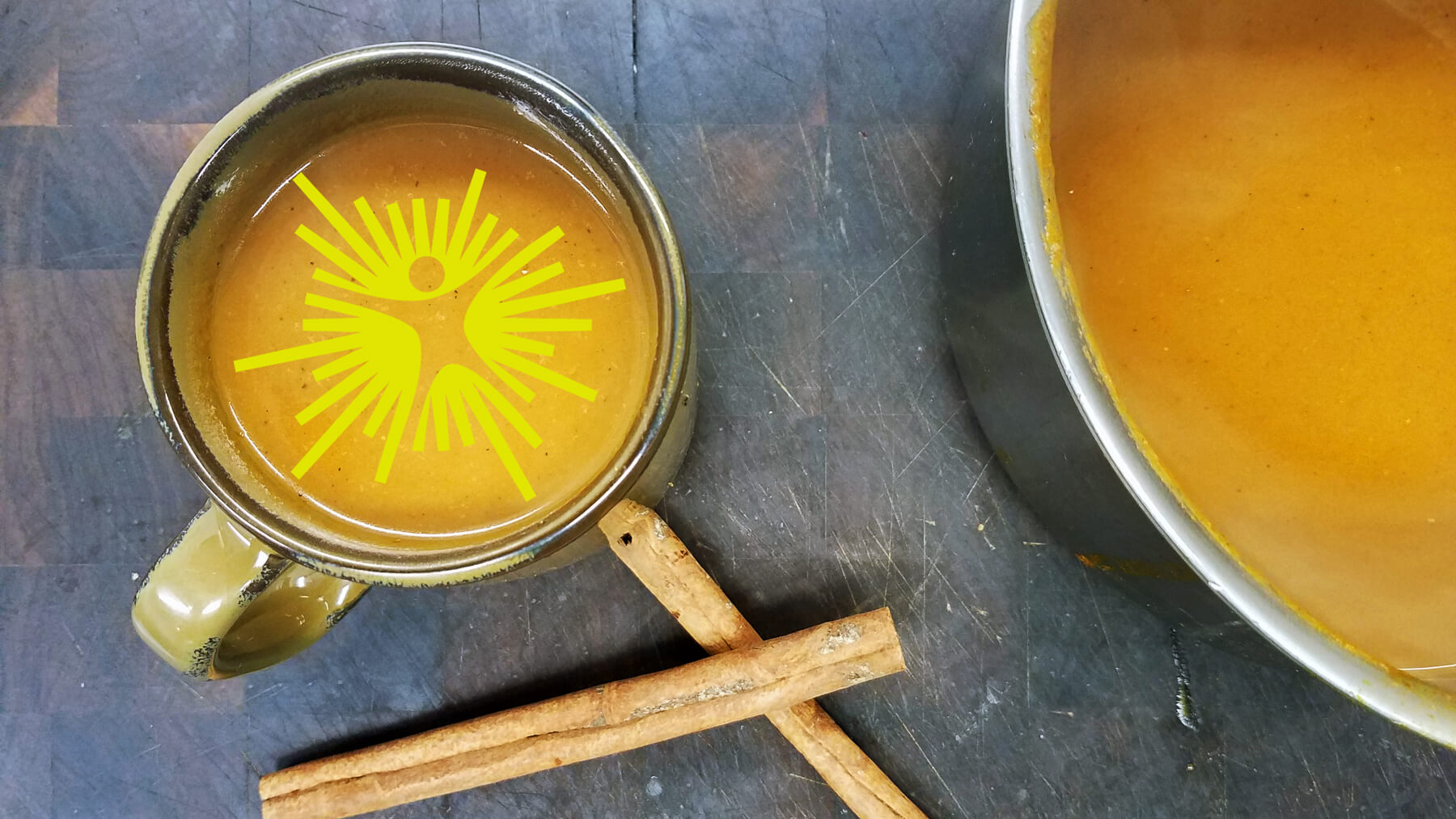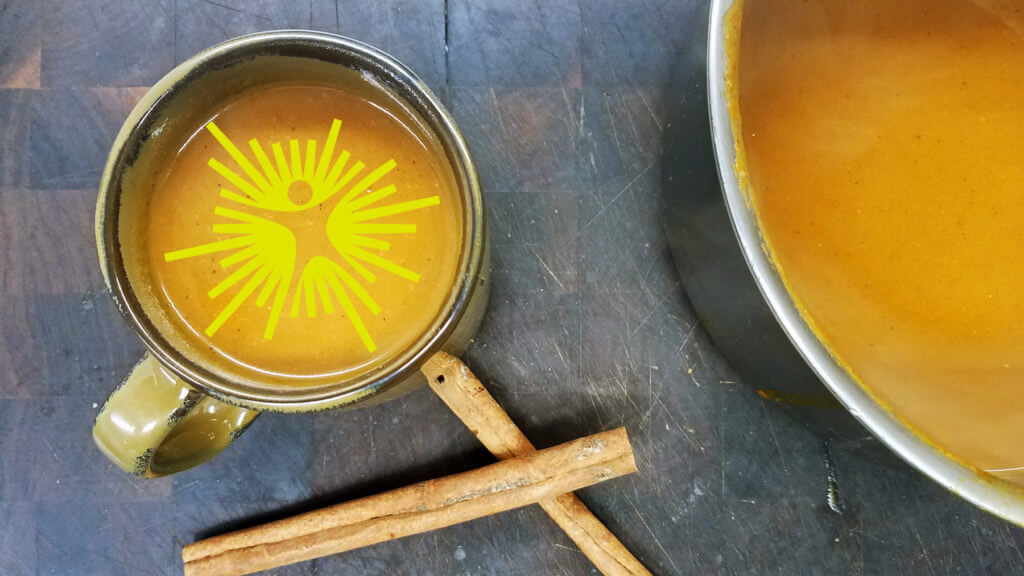 Reveling in fall foods is one of the best parts of the season – that's probably why Starbucks' Pumpkin Spice Latte is so (in)famous. This popular beverage is tasty and addictive, but unfortunately, it fuels cravings more than it nourishes your body. Try this recipe for a healthy pumpkin spice latte recipe you can make at home.
Our version has real pumpkin puree, a blend of warming chai spices, black tea, and full-fat coconut milk. It boasts heavenly fall flavor and a gentle caffeine boost. What's it missing? Processed syrups and empty calories.
On the other hand, a 12 oz. Starbucks Pumpkin Spice Latte with 2% milk has 37 grams of sugar. To put that in perspective, the American Heart Association recommends that women consume no more than 25 grams of added sugar per day. No doubt about it, consuming excess sugar wreaks havoc on your health.
What makes our healthy pumpkin spice latte recipe so wholesome?
Coconut milk, a good source of micronutrients and healthy fats known to regulate blood sugar and cholesterol levels;
Pumpkin puree, for its fiber, vitamin A, and iron;
Black tea, for a mild caffeine buzz and a bouquet of antioxidants;
Fresh ginger, which aids digestion;
Peppercorns, cardamom, cloves, cinnamon, and nutmeg – a blend of aromatic chai spices (quite similar to pumpkin pie spice blends) that pack in antioxidants and perfectly complement pumpkin.
Bonus: this recipe is completely free of processed sugar and dairy, so it's appropriate or easily adaptable for a wide variety of dietary needs. Try decaffeinated black tea if you're not looking for a buzz. If you don't consume honey, swap it out for pure maple syrup or organic stevia.
Skyterra's Healthy Pumpkin Spice Latte Recipe
Courtesy of the Skyterra Culinary Team.
Ingredients
2 TB whole cardamom seeds
2 tsp whole cloves
2 cinnamon sticks
1 whole star anise pod
1/2 tsp whole black peppercorns
1 TB fresh ginger, peeled and sliced
2 TB raw, local honey
1/4 tsp nutmeg
1 cup pumpkin puree
4 black tea bags
2 cups full-fat coconut milk
2 cups water
Instructions
In a small saucepan, bring water to just short of a boil. Lower heat and steep tea bags.
Remove tea bags. Add all other ingredients and whisk until smooth. If the mixture gets cold in the process, gently increase heat while stirring carefully.
Serve hot and enjoy!
Make up a batch of this healthy pumpkin spice latte to savor on a crisp fall day, or throw some in your thermos while you go out leaf-peeping. You'll be less tempted by the season's sugary treats and you won't miss out on fall flavor.