Melon Salad with Balsamic


This simple yet elegant melon salad brings bright color and flavor to summer gatherings, and it's loaded with Vitamins C and A.
Servings:  8
Skill Level:  Beginner
Total Time: 15 minutes 
Ingredients:
½ each             Watermelon, sliced
½ each             Cantaloupe, sliced
¼ cup               Basil, julienned
3-4 T.               Balsamic, aged (high quality balsamic vinegar)
Preparation:
Add sliced watermelon and cantaloupe onto a large serving plate.
Garnish with fresh basil and drizzle with aged balsamic.
Enjoy!
 Nutrition Tip:  This side dish is extremely high in vitamin C and vitamin A – both essential for optimal cellular turnover.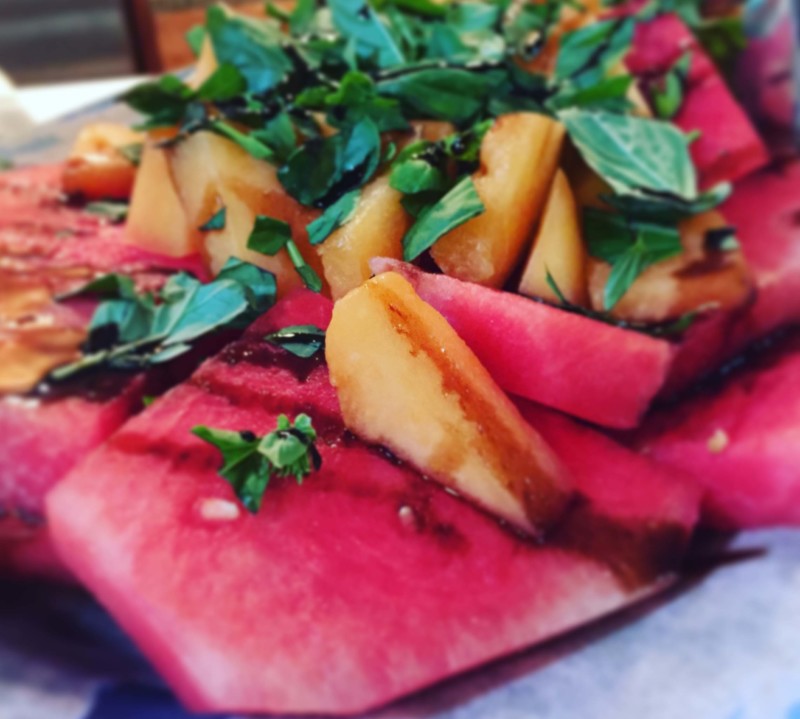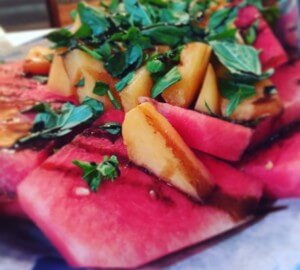 Servings:  8
Serving Size:   ~1 ¼ cup sliced
Nutrition Information:  gluten-free, nut free, dairy free
Calories:  110
Carbohydrates:  28 gm
Protein:  2 gm
Fat:  0 gm
Fiber:  2 gm
Sodium:  15 mg
Embrace Healthy Eating!
This recipe is courtesy of the culinary team at Skyterra Wellness Retreat, led by Executive Chef Michael Vess and Registered Dietitian Lindsey Ford. Guests enjoy our chef-prepared, dietitian-approved meals as part of our all-inclusive feel-good wellness program. Learn more or follow along with us on Facebook or Instagram.