Seven Tips for a Happy, Healthy Labor Day Weekend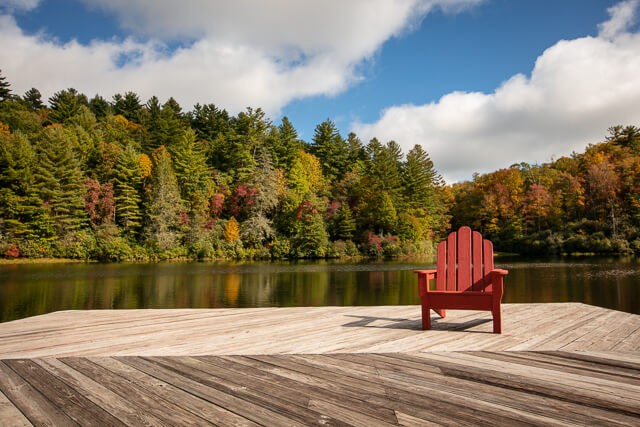 Labor Day weekend is the unofficial end of summer, so let's cap off the season in a positive way! Whether you're traveling, staying home, attending a cookout, or just trying to fit in some relaxation and balance, here are some ideas, recipes, and inspiration for a healthy Labor Day from the team at Skyterra Wellness.
1. Eat More Greens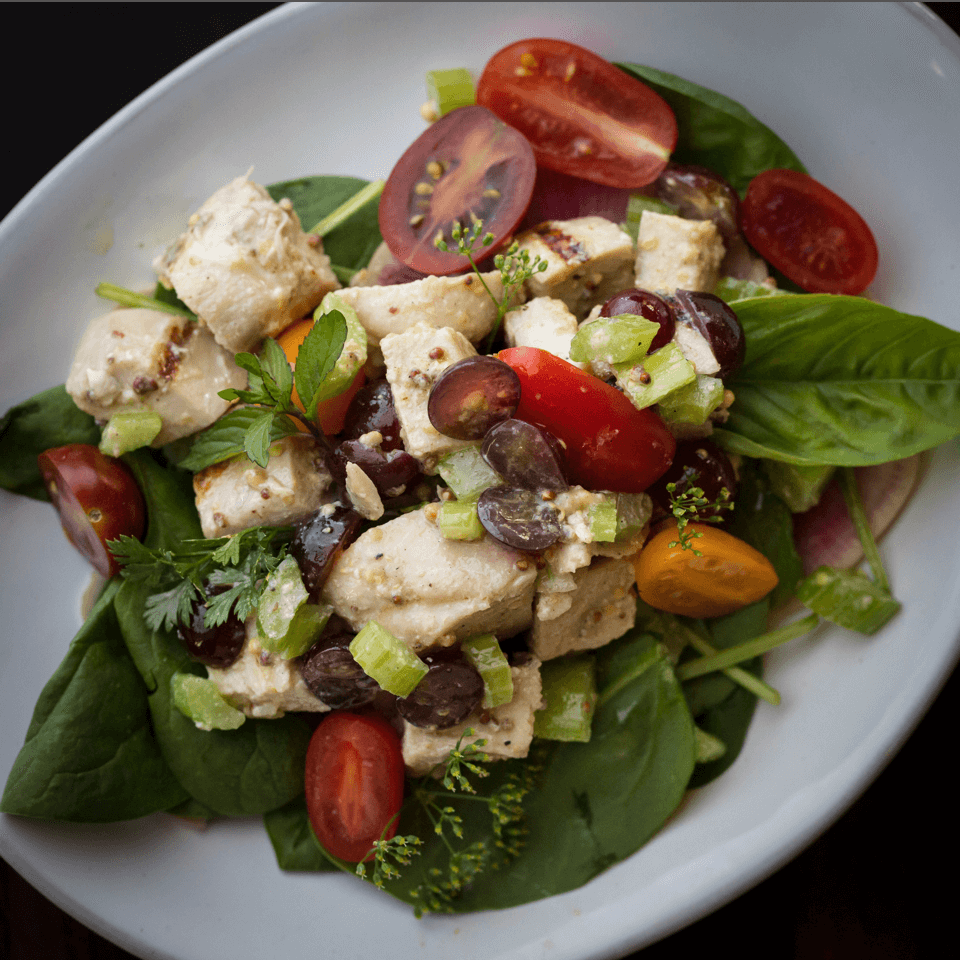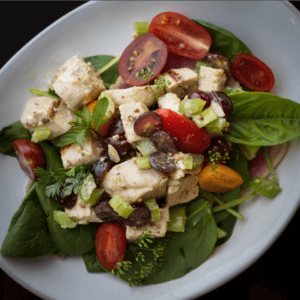 Challenge yourself to eat more dark leafy greens. As our dietitian Eleni Ottalagana points out, "When the weekend rolls around, we often ignore healthy eating or give ourselves a 'hall pass.'" But eating high-quality foods every day of the week fuels you better for all of your weekend activities, and prevents you from being depleted when it's time to get back to the daily grind.
Leafy greens are an excellent source of fiber, folate, and other micronutrients that support a healthy body and proper digestion. Here at Skyterra, our guests enjoy leafy greens seven days a week! To get you started, Eleni recommends this satisfying Balsamic Chicken Salad.
Balsamic Chicken Salad
1 lb boneless skinless chicken breasts, cubed
2 cups broccoli, chopped
1 cup fennel bulb, chopped
4 cups arugula
3 cups romaine lettuce
2 cups spinach
1/3 cup chopped grapes
1/2 cup pistachios, shelled and chopped
2 TB olive oil
4 TB grapeseed oil
Sea salt & pepper
1/4 cup Skyterra Balsamic Dressing

2 cups balsamic vinegar
3 sprigs of fresh thyme
2 bay leaves
Instructions
Make the dressing (can be done ahead of time). Simmer the balsamic vinegar, thyme, and bay leaves in a pan over medium heat until the mixture thickens and sticks to a utensil (about 30 minutes). Refrigerate the dressing while you prepare the rest of the salad.
Preheat oven to 375 degrees.
In a large bowl, mix fennel and broccoli with 2 TB grapeseed oil and sea salt. Place on a baking sheet and roast for 25-30 minutes.
In a large skillet, over medium heat, add the remaining grapeseed oil. Add chicken and cook through (about 5-7 minutes).
In a large bowl, mix cooked chicken, raw greens, pistachios, and grapes. Plate in salad bowls. Top with roasted vegetables and drizzle with balsamic dressing. Add sea salt and pepper to taste.
2. Cook a Healthy Potluck Dish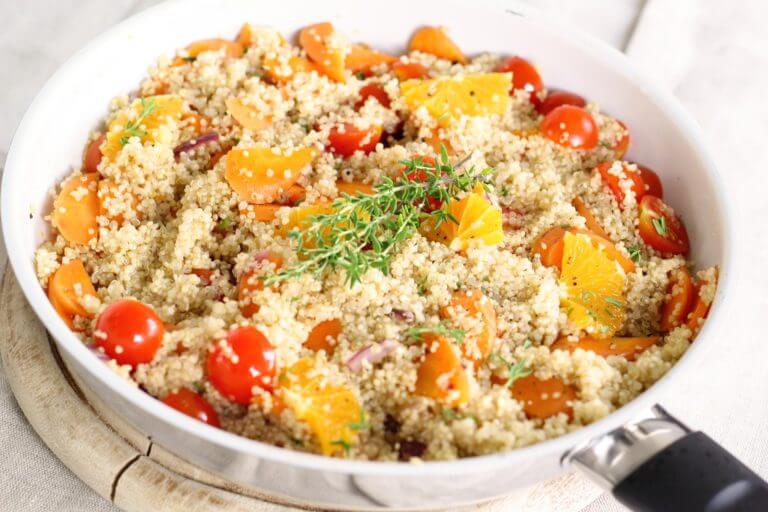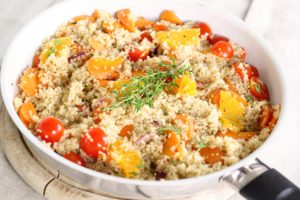 If you're attending a potluck or cookout, you'll need some real-food options to fill up your plate. Eleni offers this recipe for an easy plant-based side dish that tastes bright and summery, perfect for a healthy Labor Day celebration.
Quinoa Tabouli
1 cup quinoa
1/4 cup fresh parsley
1/2 cup chopped tomatoes
2 cloves garlic, minced
Freshly squeezed juice from 1 lemon
1/4 cup olive oil
Sea salt and pepper
Instructions
In a medium saucepan, combine 1 cup quinoa and 2 cups of water. Bring to a boil. Reduce heat to low, cover, and simmer until the quinoa is soft and most of the liquid has been absorbed (about 15-20 minutes). Drain any excess water and move to a bowl.
Add herbs, vegetables, lemon juice, oil, and salt and pepper to quinoa and stir.
Refrigerate; serve chilled. Can be made up to one day ahead of time.
3. Enjoy a Leisurely Breakfast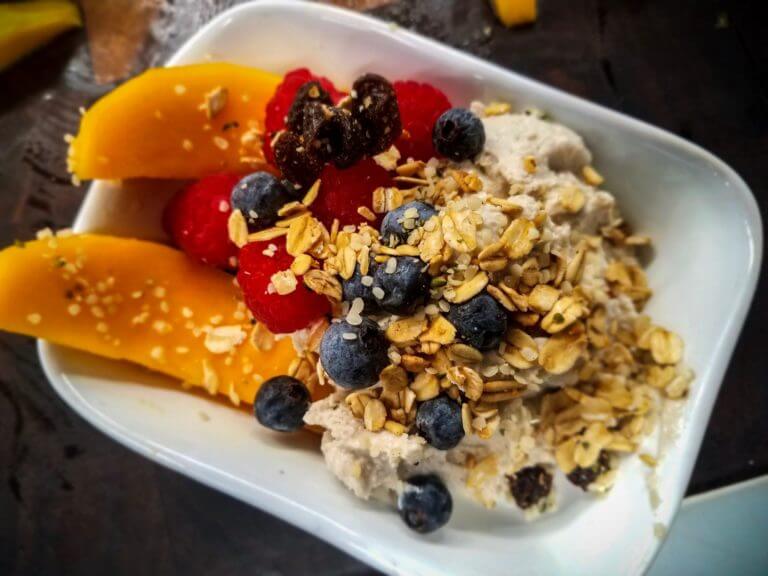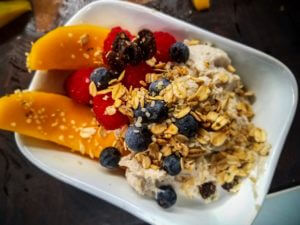 This next suggestion comes from Kate Hannon, Director of Integrated Wellbeing: take time to enjoy a leisurely, gratifying breakfast.
During the week, breakfast is all about convenience, but a long weekend presents an opportunity to luxuriate in the morning meal. Prepare your favorite healthy breakfast and enjoy it with care and attention. Sit down at the table, use your finest dishware, set your intention to gratitude, and eat slowly.
As Kate reminds us, "Taking food into your body and using it to nourish you is a sacred act. It often takes an incredible effort to not rush through meals or stare at screens, especially when dining alone. Aiming for satisfaction and enjoying yourself is a radical act of self-love and a way to mindfully eat less."
4. Get Up and Dance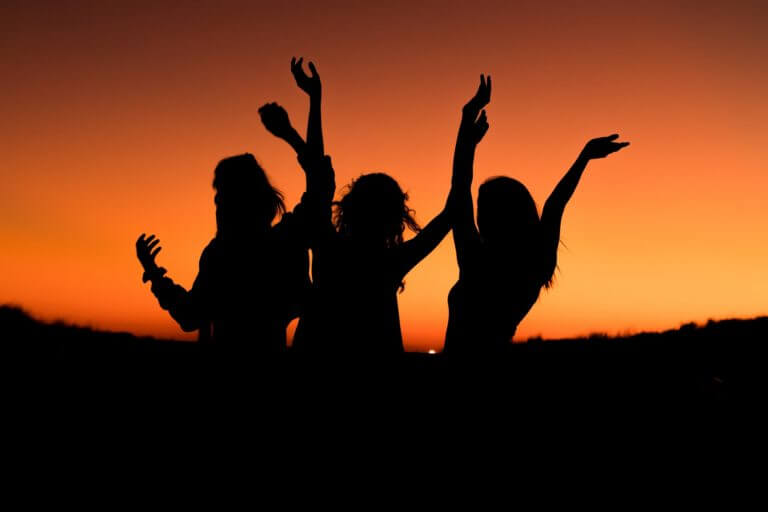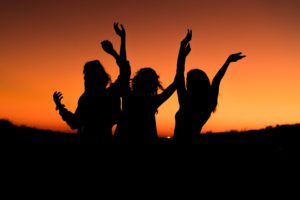 Another self-care tip from Kate: get up and dance. "Dancing freely can teach you self-love in a way that intellect cannot," she explains.
Dance in your living room, in the backyard, any place where you can get comfortable in your body – feel it, move it, shake it, inhabit this home of yours. Choose music that suits your mood or helps you move emotions out of your head and through your body. This kind of liberating movement breaks up old mental patterns and inspires creativity. Plus, it's a fun way to work up a sweat.
5. Plan Fitness as a Family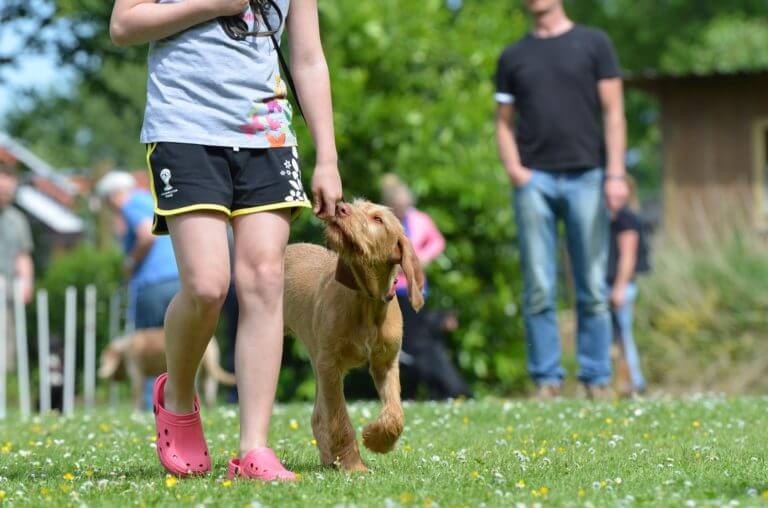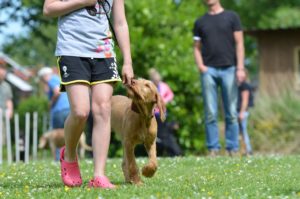 Jeff Ford, Fitness Director, points out that you're likely to be enjoying a meal with your loved ones at some point this weekend, and the easiest way to build family fitness is to make it a part of the daily schedule. Since you're already meeting around the dinner table, why not follow that up with a walk together right after the meal?
Walking after eating allows your food to digest comfortably. Studies have also shown that post-meal walks are also effective at reducing blood sugar levels. This helps keep your energy levels consistent, and it is especially important for individuals with diabetes or pre-diabetic conditions.
6. Remember that fitness can be play!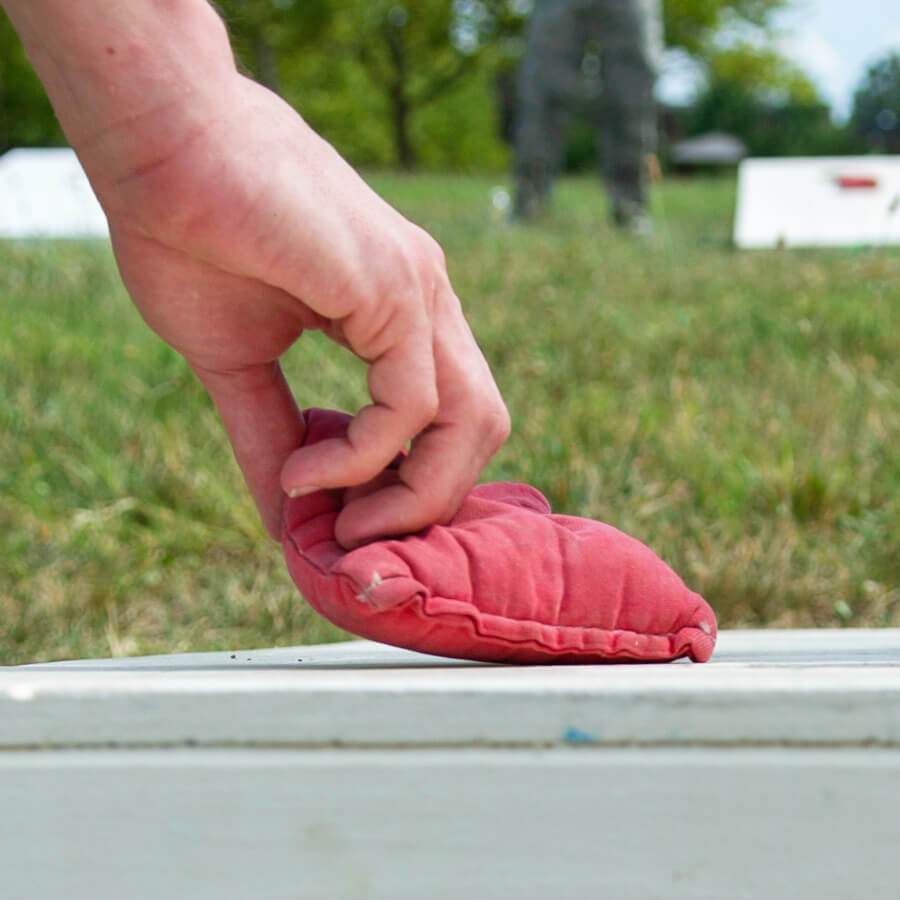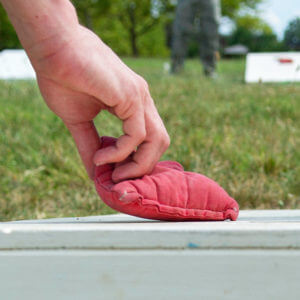 Another reminder from Jeff: you don't need to go to the gym to have an activity count toward your fitness.
That's all the more reason to stir up some friendly competition with backyard games. Stick with tried-and-true favorites like corn hole and bocce, or try out a newer game like KanJam or Spikeball. Bond with your loved ones, have fun, and do something good for yourself all at the same time.
7. Get in Touch with Nature
One last reminder from Amber Shadwick, our Program Director, and the rest of the Skyterra team: get outside! Set aside all of your screens for a moment to simply be in nature and check in with yourself.
Is there a certain activity you've wanted to try all summer? Did you wish you had a little more time for your favorite sports? Now is the time to make it happen. As the days get shorter, we need to absorb Vitamin D, the "sunshine vitamin", as much as possible. Walk the dog, paddle, swim, get on a bike, take your yoga practice outdoors, go golfing – the options are limitless.
If you live in an urban area, or the weather isn't great, try getting a dose of nature through the animal kingdom. Consider visiting a nature reserve, bird sanctuary, animal shelter, or another place where you can humanely encounter wildlife. Observing and interacting with animals can be exciting and soothing for both kids and adults.
From all of us here at Skyterra, we wish you a happy, healthy Labor Day weekend.
Back to Nature. Back to Basics. Back to You.