USA Today again nominates Skyterra for Best Wellness Retreat in the U.S.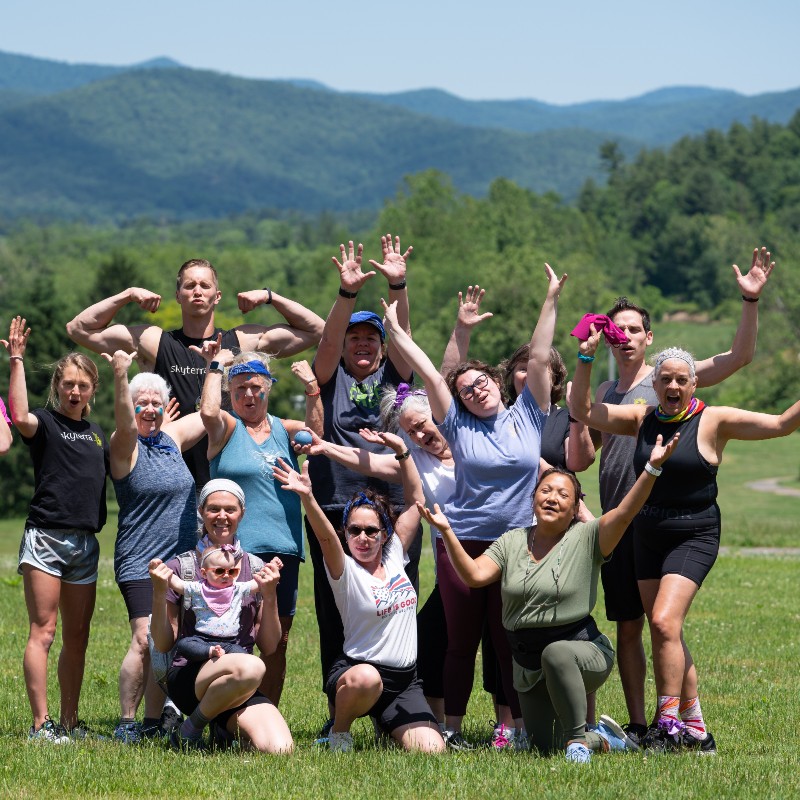 For the fourth year in a row, USA Today nominates Skyterra Wellness Retreat for Best Wellness Retreat in the Nation
For the fourth year in a row in its short five-year history, Skyterra Wellness Retreat has just earned a coveted nomination: Best Wellness Retreat in the country.
This honor comes by way of USA Today's annual Readers' Choice awards, a well established and nationwide competition. Only 20 nominations, chosen by a panel of luxury travel experts, were awarded in this increasingly competitive category.
Skyterra has been named a top three wellness retreat for the past three years, and the team hopes to repeat the honor this year.
"We are a personalized, all-inclusive retreat that just celebrated our fifth year of operation, so this nomination has real magnitude for us once again," said Sue Crowell, owner and founder of Skyterra Wellness Retreat. "This year's nomination is extra special, given that our new property opened eight short months ago."
To that point, Skyterra seems to be a top choice for travelers as of late. While other retreats accommodate hundreds of visitors, Skyterra maintains a maximum capacity of just more than 30 guests on its 155-acre campus, located just outside Brevard, N.C.
Skyterra's newly built property includes nine miles of walking trails that crisscross streams and lead to a waterfall, separate newly built lodges for each guest, a self-contained spa just for guests, and a main building. The main building houses classrooms, fitness spaces, indoor and outdoor yoga rooms, a kitchen, teaching kitchen, and a dining room with expansive mountain views. An indoor pool is under construction with an anticipated opening of early 2022.
"Everyone is welcome here and we meet you where you are on your wellness journey," said Skyterra General Manager Teresa Ostler. "Our staff provides personalized attention and guidance for anyone looking to invest in their long-term physical, mental and/or emotional health in a safe, welcoming environment."
Additionally, the locale -- a wooded retreat in the mountains that blends seamlessly with the natural beauty of Western North Carolina -- creates an intimacy, exclusivity and sense of community that keeps guests returning again and again.
"These benefits allow visitors to have a restful, restorative experience as they focus on their wellness journey," said Jeffrey Ford, Executive Director. "In fact, approximately 25 percent of Skyterra guests have booked at least one repeat stay," Ford adds.
Skyterra opened in June 2016 as a holistic health retreat. As the retreat's reputation grows, Skyterra remains committed to maintaining the boutique, world-class qualities that serve its guests so well. The benefits of their approach are evident in the numerous 5-Star average ratings from guest reviews on TripAdvisor, Google and Facebook. Guests call the experience transformative, life-changing and an excellent travel value. 
"Whenever you're ready to improve your quality of life, we are here for you," Ford said. 
The winner of the Best Wellness Retreat/Resort will be determined by voting. Supporters may cast their votes online until noon on Aug. 16 (one daily vote per user) here.
Skyterra Wellness is a health retreat where adults from all backgrounds are welcome to set aside life's obligations and focus on their own health and well-being. A team of caring experts helps guests break old cycles, jump-start new healthy habits and revitalize their lifestyle. Activities include classes in fitness, yoga, meditation, stress management, nutrition, cooking, health education and outdoor recreation. Spa services and other enhancements are also available. More information is available at skyterrawellness.com.