Your Friday Spring Picnic By the Waterfall Awaits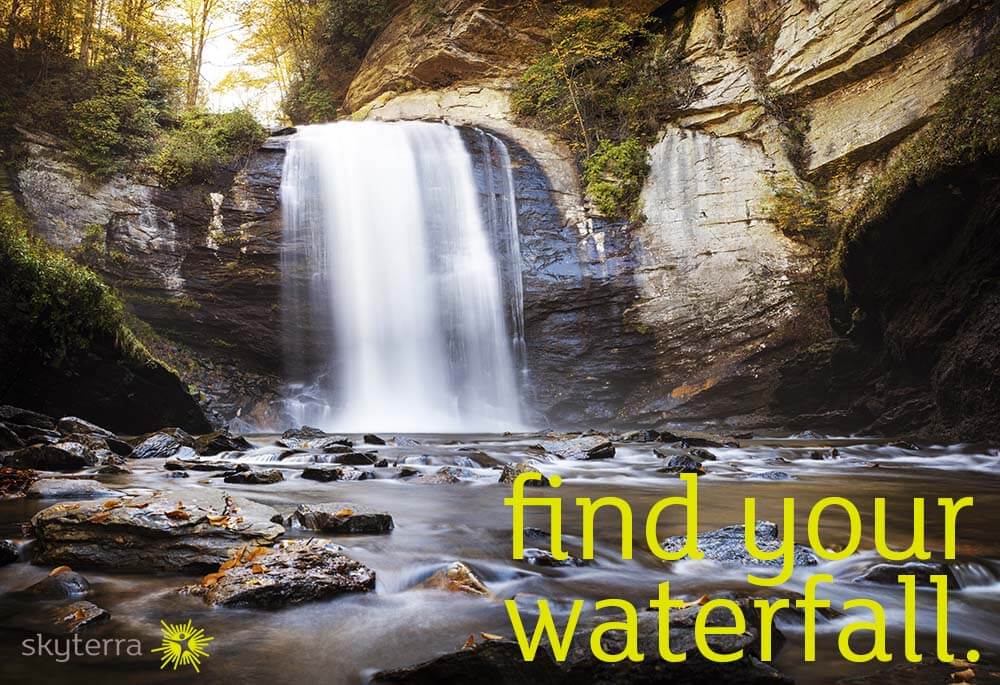 We've found the antidote to the February blues in one word. Waterfalls. Thundering through the foothills of the Smoky Mountains, they beckon like friends who are always there for you when you need them. These majestic giants that you forgot how much you loved are waiting in what the locals call the "Land of the Waterfalls." Dust off those hiking boots and bag up a of couple turkey sandwiches and trail mix. The waterfalls are calling you back to reawaken with the spring.
You have a rendezvous with spring. Close your eyes and listen.
Can you hear their roar announcing that spring is almost here? Imagine the mist on your face, the smells of wild iris, and listen to the sustained crescendo of water crashing over boulders. You're almost here. If you haven't experienced the magic of these waterfalls yet in person, there's only one thing to do. Put your dog in the back seat, fill up your tank, and gun it to Transylvania County. There's no time to lose. Early spring is something special in these mountains. In March, you can almost taste the sticky perfume of the pale, pink laurel buds aching to open alongside the trails.
Over 1400 species of wildflowers are native to this region.
Spring ephemerals already peep their tender buds through the moss in the rich coves around the trails. Ferns unfurl soft as a baby's hair.  Dogtooth violets and wild buttercups have just begun to dapple the warming forest floor as Brevard's famous white squirrels forage for a buried acorn to bring back to their nests of newborns.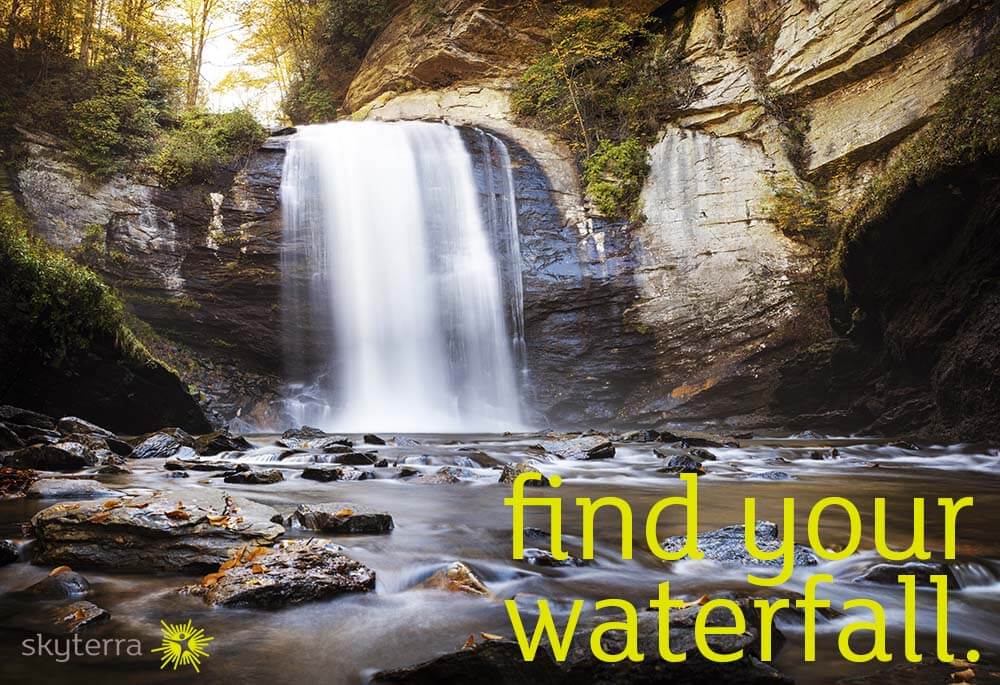 It's been said that Transylvania County hosts a thousand waterfalls.
Nothing inspires spring renewal like these waterfalls. To be in their presence is to face the tumult of time, and stand humbled before ancient, geologic wonder. Skyterra's outdoor adventure guides have some favorites and we'll share our secrets with you. We'll spread out the picnic table cloths on the banks of the Nantahala overlooking Hooker Falls, or in the rocky grottos of Upper Bear Wallow.
Here are 5 more of our favorites close to Skyterra Wellness Center:
Waterfalls are only one of the many reasons to come here in early spring. At Skyterra, you can find the perfect mix of outdoor recreation and self-care activities such as yoga, meditation and fitness classes. Prepare yourself to be offered mouth-watering meals tailored to your tastes and nutritional needs, and massages in our five-star-reviewed spa. Our new Friday picnic hikes are going to be amazing. After a day of adventuring, there's always a soft place to fall in peaceful cabins nestled into the forest. Consider coming for the 4-mile Oskar Blues walk/run on March, 9th!