Combining nature with nutrition for a better you
Welcoming Green Spaces Into Our Corner of the World
Vibrant food, community expansion and immersive experiences in nature have always been important to us at Skyterra Wellness Retreat. Now we're able to integrate all three through the cultivation of our ever-growing garden. Located just beyond the Skyterra Spa, the space includes a biodiverse variety of crops maintained through all-natural and organic methods, compost piles, as well as a flourishing greenhouse, all in the name of bringing your nutrition to life – and to your plate!
Our vision is clear when it comes to this unique campus feature. The purpose of the Skyterra gardens is to provide a learning and meditative experience where guests can join in the act of cultivating their food here on campus. Guests begin to understand gardening as a source of low-impact movement, a relaxing form of nature therapy, and a way to experience the satisfaction of growing their own food, all while maintaining the balance of nature.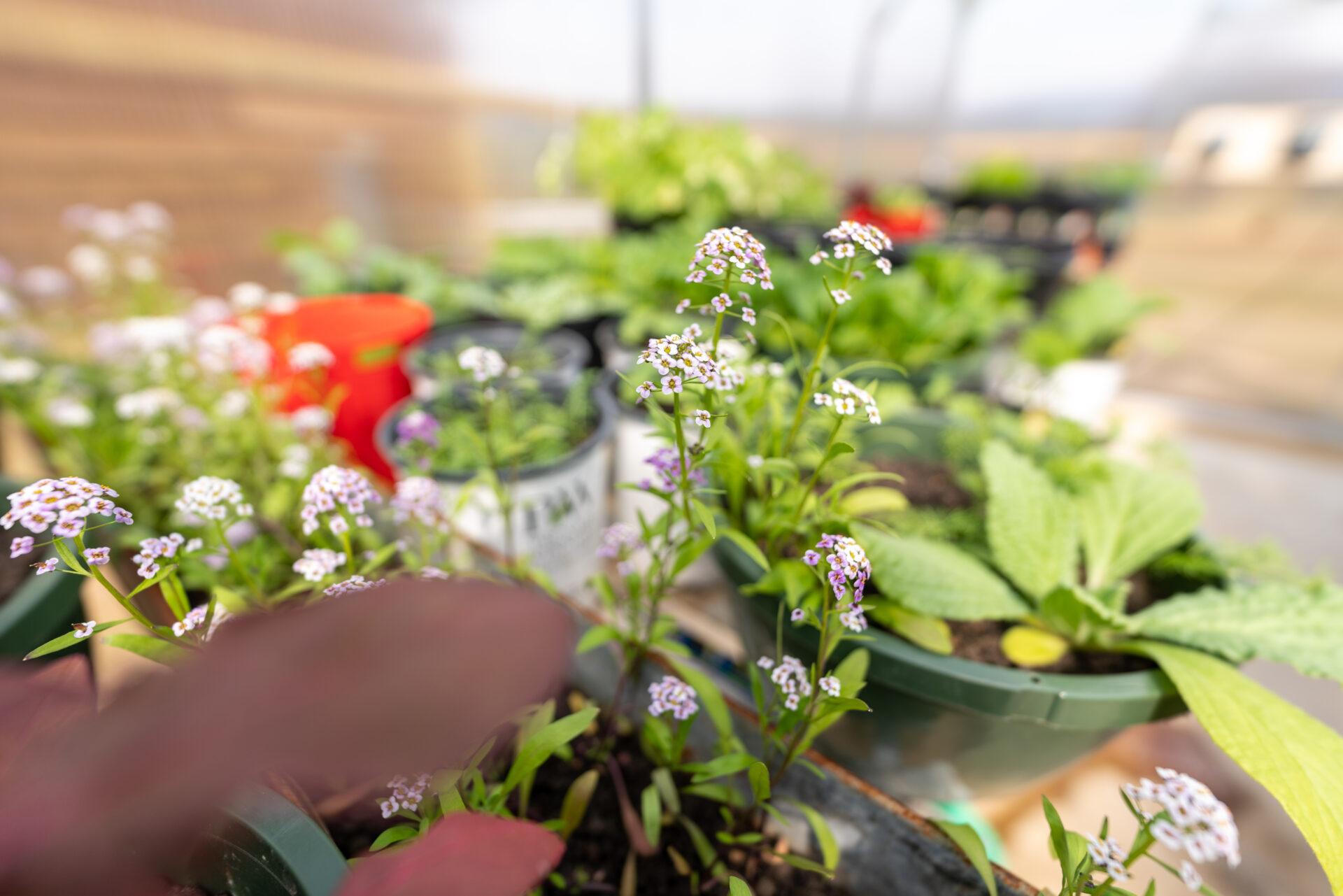 From Our Gardens to Your Plate in a Matter of Minutes
Beyond the addition of gardening to the retreat experience, the Skyterra kitchen benefits from our flourishing garden. Everything that comes out of the garden remains on campus and the Skyterra kitchen is supplied with fresh fruits, vegetables, leafy greens, herbs and edible flowers throughout the growing season. We substitute a significant amount of the produce we use in those months with fresh produce from the Skyterra garden. Cut flowers are even used for floral arrangements in the dining room. 
"The beginning stages of our garden sprouted in the spring of 2022 with the dream of bringing fresh produce grown on-site to our guests. We wanted to introduce the proven physical and mental health benefits of gardening to our wellness repertoire. The garden continues to grow with every new season!"
Skyterra Garden Features:
Raised beds consisting of a wide variety of vegetables, culinary and medicinal herbs, and flowers

A fruit tree orchard consisting of apples, elderberries, peaches, almonds, hazelnuts, cherries, goji berries, persimmons and mulberries

Strawberry, blueberry, blackberry, and raspberry bushes

Annual patches for sunflowers, wildflowers, pumpkins and more

A greenhouse that vastly extends our growing season, allowing us to grow tropical plants and protect tender perennial crops from frost

Compost piles, in which produce scraps from our kitchen are added daily, turned regularly, and eventually transformed into a rich soil amendment to reuse in our garden.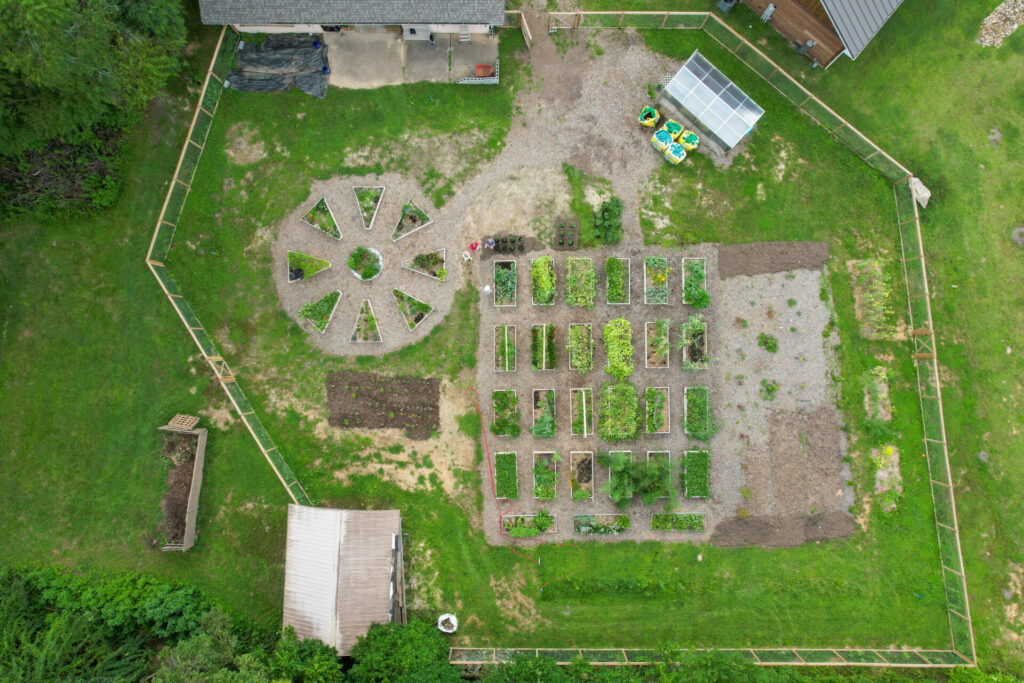 Steps Toward a More Sustainable Skyterra
It is our aim at Skyterra to lessen our environmental impact while reducing waste to the municipal trash and recycling streams. In addition, it is our honor to provide locally sourced, nutrient-dense food to you, our valued guests. Through the use of our garden, we are able to reduce our food waste, as garden produce can be harvested on an as-needed basis. We work hard to align our menu with seasonal foods that will be in abundance.
Gardening Education Offered: