Winter Outdoor Adventures in Western North Carolina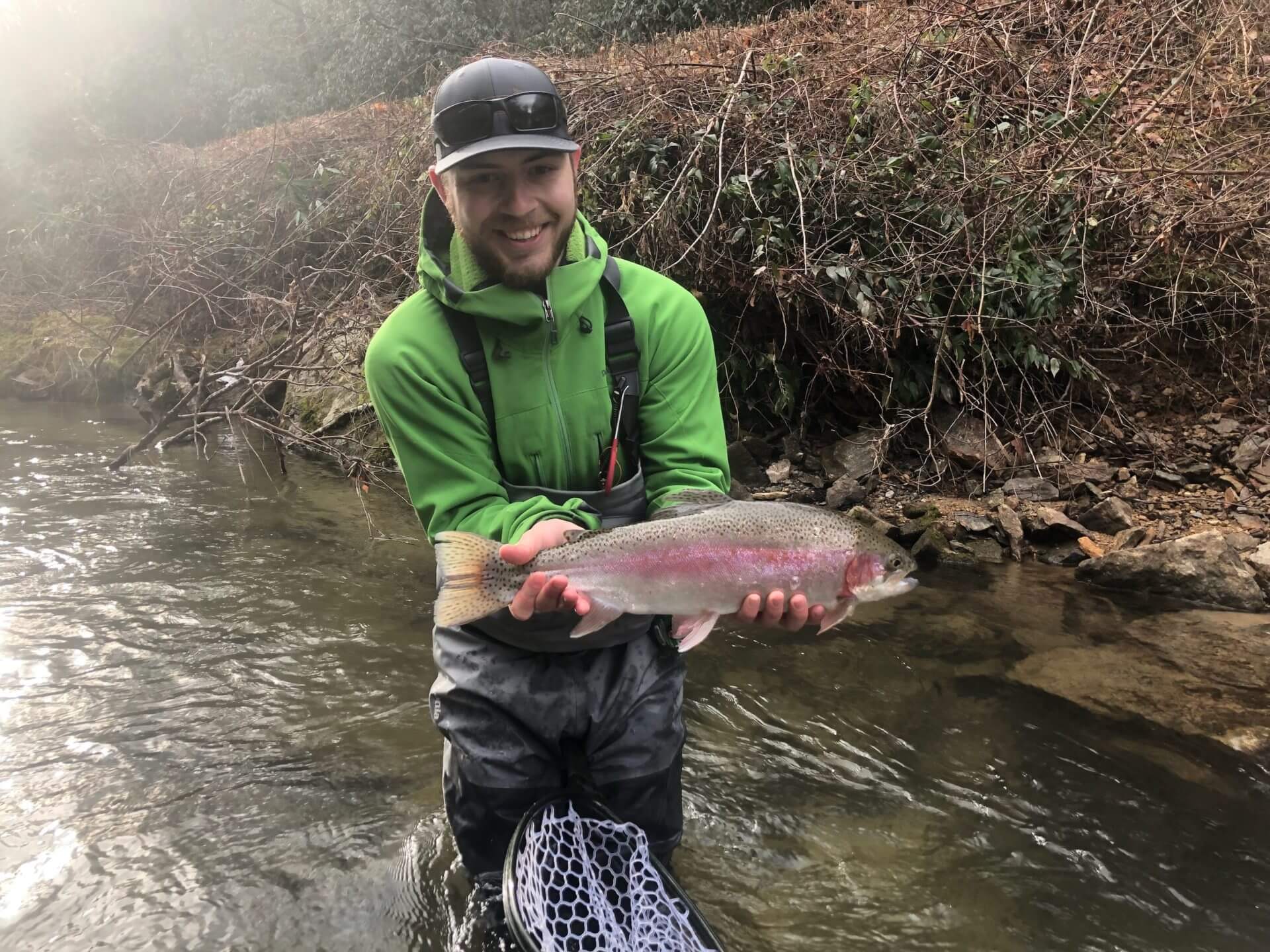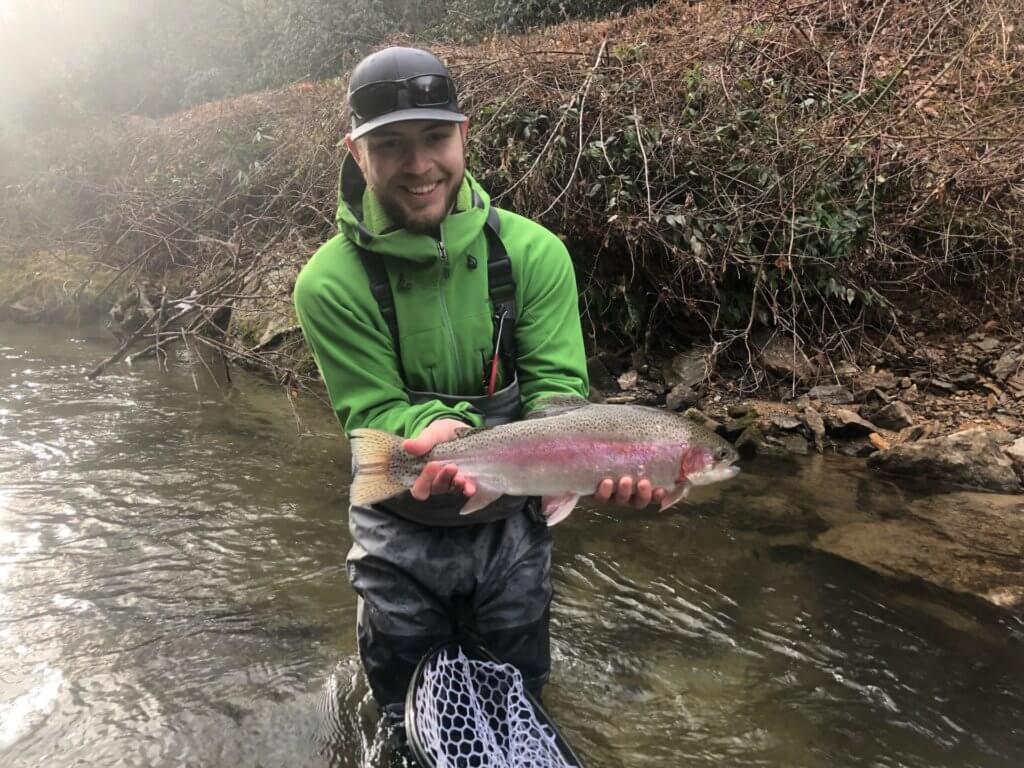 In many parts of the country, winter can cause some serious cabin fever. But not here at Skyterra!
When many of us think about winter here in the mountains of western North Carolina, it may be difficult to imagine lacing up your hiking boots or reaching for your archery gear and getting outside. Our first thoughts drift to arctic temperatures, heavy winter coats and snow-covered peaks.
Even though we occasionally see the calm, snow-covered rolling mountains, this is a rarity in comparison to the mild and cool winter temperatures of the greater Brevard area. And with only a few inches of precipitation per month, the winter months provide a unique opportunity for getting outside.
Get ready for adventure
At Skyterra, all four seasons in our southern Appalachian temperate rainforest are unique. Temperatures average between 40 and 60 degrees Fahrenheit. Even better, during the colder months, there is still ample opportunity to explore the outdoors. Nothing changes when it comes to the amount of adventure here at Skyterra during the winter. We have access to spectacular trails, waterfalls and streams, many of them on campus or a short drive away.
Here at Skyterra, we all love the opportunity to share a breathtaking perspective of our beautiful state and how everything changes during our winter season. So lace up your hiking boots, throw on some layers, and get ready for a new adventure.    
Nothing changes while everything changes
It's always surprising when guests ask what there is to do in winter. The truth is nothing really changes here on campus while everything changes all around us. Even though our mountains are changing, and even though the outdoors are colder, there are so many ways to enjoy every aspect of them in a unique way, no matter the season.
Here are just a few ways you can enjoy the outdoors year-round here at Skyterra.
Fly fishing: all are equal before the fish
In western North Carolina, we are blessed with four seasons of fishing. Our serene rivers become a place of moving solitude. Like squiggly blue lines on the map, there are hundreds of miles of fishable water here during the winter.
During the winter, you can still walk the river banks with your fly rod because fishing can be good, if not better than in warmer months.
On the Skyterra campus, our private mountain stream offers easy access for anyone. The waters are at their peak clarity; it's like fishing in a mountain stream aquarium. You'll see every fin and movement of your targeted fish, appealing to their visual habitats. Practice your fly casting and knot-tying techniques and perfect the smooth precision needed to catch the wary trout.
Experience the different reactions from fish when presented with a fly unique to winter. All while allowing a connection with the outdoors in a unique way.
Hiking: Adventure abounds
Explore our hiking trails during the winter again and again because they constantly change from week to week. Most would think that after fall, our forests are bare and gloomy, perhaps even unusable. Nothing could be further from the truth.
There are hundreds of trails in western North Carolina that are open to outdoors enthusiasts year round, each with its own personality during the winter. Each trail's personality is amplified by the outstanding diversity of plant life. While rhododendron and mountain laurel blanket the ground below, the forests canopy with their own shade of green. Our evergreen trees really shine. During the winter season, thick patches of various pine trees scatter the landscape like large islands of life.
Taking in incredible views
One of the best opportunities during the winter hiking season is the vista mountainscapes, exposed for only a short window of time. Even on a short drive to a trailhead, new sights creep around each corner, little gems encouraging more adventures to explore.
This newfound exposure to the mountains intensifies with each trail explored. They're showing off for us.
The sounds of our roaring waterfalls tease us from further away, only to broaden our perspective after we round the final corner of the trail. We crest a mountaintop and see nothing but pure stillness of the forest below.
Looking further, you will realize now more than ever why everyone calls these mountains the Blue Ridge Mountains. The distant haze fades and distant deeper views emerge to expose new layers of mountain tops. Peeling back each layer with your eyes, a different shade of blue shows itself, giving our views new life in a mystical and magical way.
All of this to say, none of these views would be possible until after our deciduous trees have shed their obscurities.
The magic of winter in western North Carolina
Ready for a wild winter adventure? Join us and discover the magic of western North Carolina during the winter. Adventure is for everyone, year-round and it's never too late to try something new.