Cupid's Three Unique Valentine's Day Gift Ideas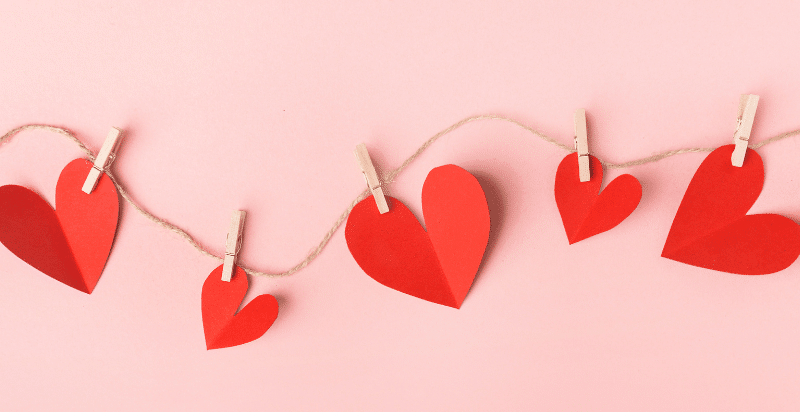 Flowers, chocolate and jewelry are all nice things to receive no matter what occasion is being celebrated. With Valentine's Day quickly approaching, we'd like to challenge you to ditch the idea of a traditional gift and try a unique way to show someone your love.
Here at Skyterra, we offer a few different creative arts workshops throughout the week that are wonderful for both relieving stress and creating special keepsakes. Guests often gift the keepsakes to their loved ones. Below are a few options for simple yet meaningful Valentine's Day gifts.
How to turn river rocks into a hand-painted gift your Valentine will treasure
If you've been at Skyterra for any amount of time, you probably know the infamous "Lindsay Ford rocks" that are located throughout our campus. The beautifully painted river rocks are hard to miss, scattered inside and outside the Skyterra buildings and along our walking trails. 
With no skills required, the sky's the limit when it comes to decorating the flat, smooth river rocks of various sizes. Gather a few rocks and these items to begin:
Instructions:
Wash rocks before decorating - remove dirt for easier painting. You can wash several at once with dish soap and leave in a colander to drain and dry.

Seal rocks before painting using the spray sealant.

Paint your design using several layers of paint, letting the rock dry between layers. Use small paint brushes, toothpicks and/or a pencil eraser to make small details like dots.

Paint a few coats of Mod Podge outdoor over the finished, dried rock.
Tips:
If you mess up, wipe it off before the paint dries

Paint words on top of a few layers of dried base color

Use Mod Podge to apply scrapbook paper, small pieces of lace ribbon and/or small rhinestones (toothpick) to make these adorable

decoupage rocks

Decorate both sides of the rock with

corresponding messages on both sides

Use a toothpick or pencil eraser to make dots for a mandala themed rock like

this one that Lindsay made
Purposes:
How to create a fabric garland for your Valentine
Using fabric strips to create a strand of garland can be done individually or as a group. Choose any type of rope or string and plenty of fabric strips of different colors and patterns. The strips should be at least four inches long, depending on the thickness of the rope/string. Individually, tie the strips to the rope/string, making an intention/blessing/wish for the person who will be receiving the garland each time you tie a strip. Here's a great example!
When creating the fabric garland as a group, each person writes the intention/blessing/wish in a nearby journal that serves as a keepsake. The journal can be completed when creating the fabric garland individually as well! This gift is great for any holiday. When made at a wedding shower or baby shower, the garland can be displayed at future anniversary parties or birthday parties!
How to tell your Valentine the qualities you love most about them
Creating and gifting a You Are jar is a great way to show someone just how much you love them. Simply find a jar large enough to hold at least 12 ounces and add strips of paper with "You are" followed by a positive adjective written on them. Examples include: 
You are brave

You are compassionate

You are generous

You are full of grace

You are extraordinary.
To make the jar more special, decorate the lid and jar with photos, ribbon, scrapbook paper, or a collage, and add the words "YOU ARE" to the outside. You can also include directions on the jar, on a tag, or in a card. The directions could read: Sake the jar, pull out a note and read it out loud. Never forget that you are loved.
How to create a homemade gift if you aren't crafty
For the less-crafty folks, other great gift ideas are a bouquet of wildflowers from a walk or putting something special in a frame like a handwritten recipe, photo collage, map, puzzle, flag, book cover, etc. There are hundreds of other unique ways to show your love this Valentine's Day. Your loved one will surely be ecstatic when Cupid delivers one of these special gifts.