LoseSmart works like 'nun' other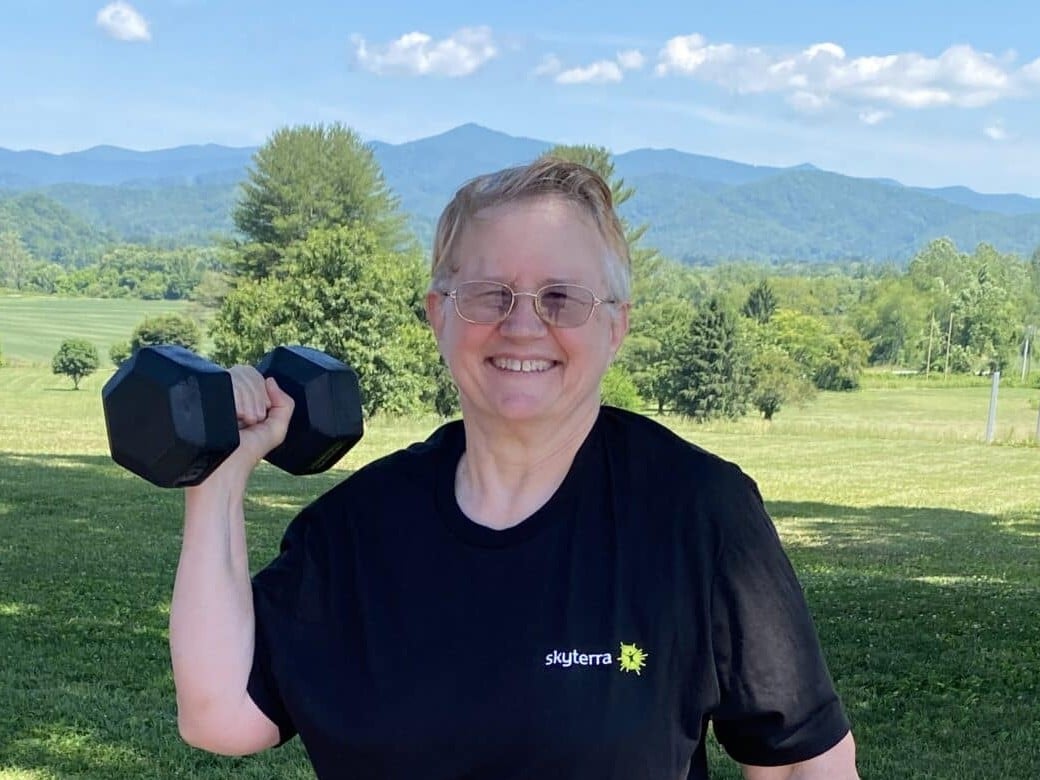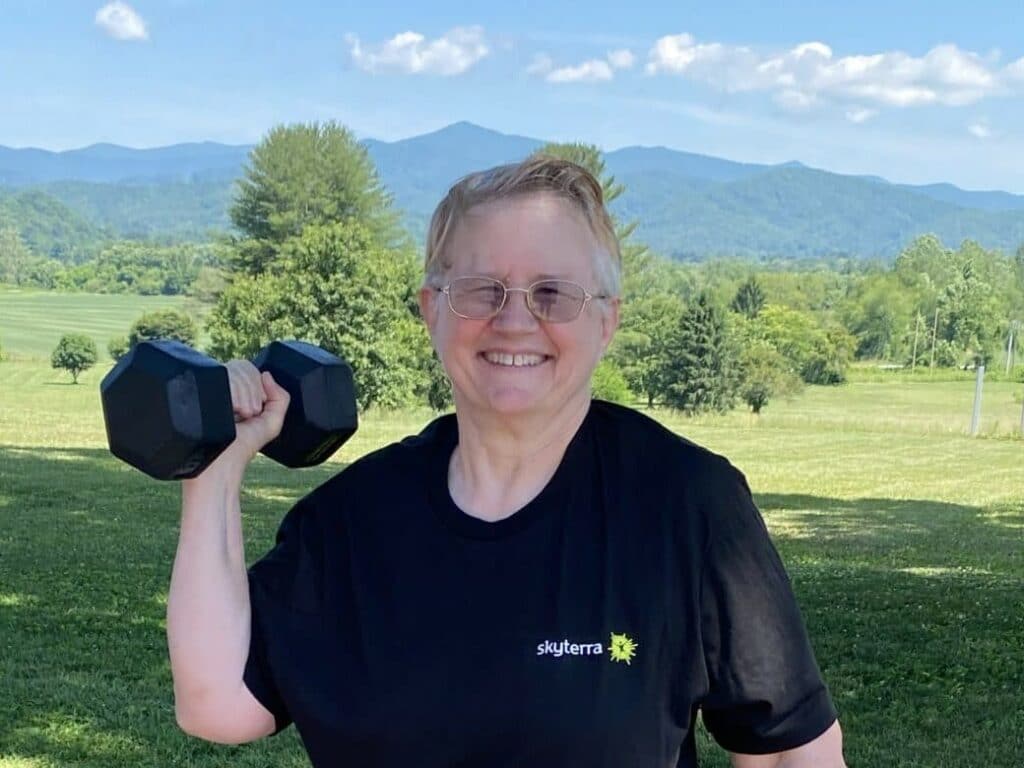 When Diane Brown first arrived at Skyterra Wellness Retreat for her LoseSmart stay, she did not know what to expect. What she did know was that she was ready to make some changes in her life.
"When the handwriting is on the wall in big flaming letters, you tend to pay attention," she says. 
For Diane, a Catholic Sister and college professor at Siena Heights University, that handwriting on the wall was clear: high blood pressure, years of stress, and type 2 diabetes.
She had her family history in mind when she scheduled her trip to Skyterra. Both her mom and her aunt died at age 64.
And she'd just turned 63.
"I had to close my life down for a month to come to Skyterra," Diane says. "I needed an immersive experience and that's what I received. I needed to drink the Kool-Aid."
In fact, Diane jokes that not only did she drink the Kool-Aid, but she bought the pitcher, mixed it up and served it to everyone else.
Momentous Changes Worth Celebrating: Fat Loss, Strength Gained
After a month in the LoseSmart program at Skyterra, Diane lost 10 pounds of fat, added two pounds of muscle, and decreased her 1-mile time by more than six minutes. She's continued that trajectory too, with an additional six pounds lost in the few weeks she's been home from Skyterra.
It's not just the numbers of which she's most proud. There are other changes too. Like going from not being able to get up off the ground to being able to do so with ease. Like being able to cross her legs in yoga class. Like dropping two clothing sizes, and being able to wear clothes she's been holding onto for years.
"The changes I made were just incredible," Diane says. "It was a combination of the terrific food, the close attention to my physical needs, the accommodations made for me in fitness classes."
Diane also mentioned the collegiality, companionship and encouragement among the other LoseSmart guests, who receive their own private exercise classes and talks. Everyone works together, everyone cheers for each other. 
"All of that sets a beautiful tone for all of the LoseSmart guests to live into those realities and encourage each other," she says.
Life After LoseSmart
Motivated by her success at Skyterra, Diane has not missed a day at the gym since returning home. 
But more importantly -- how does she feel?
"I feel so much better," Diane says. "The best happened today. It's cold here and I've been living in shorts since I left Skyterra. I had to put pants on for the first time, and I had to go to the attic to find a smaller size. I've dropped almost two sizes. Those clothes have been waiting in the attic for me for eight years."
In general, Diane says she is much happier, not only because of her LoseSmart results, but because she took time for herself. Every morning at Skyterra, she set intentions for the day, something she's continued since she returned home.
"We make time for what we value," she says. "Do you value yourself enough to take the time to make the change?"
For more information about LoseSmart, click here.