Your Skyterra Pantry: Golden Milk Recipe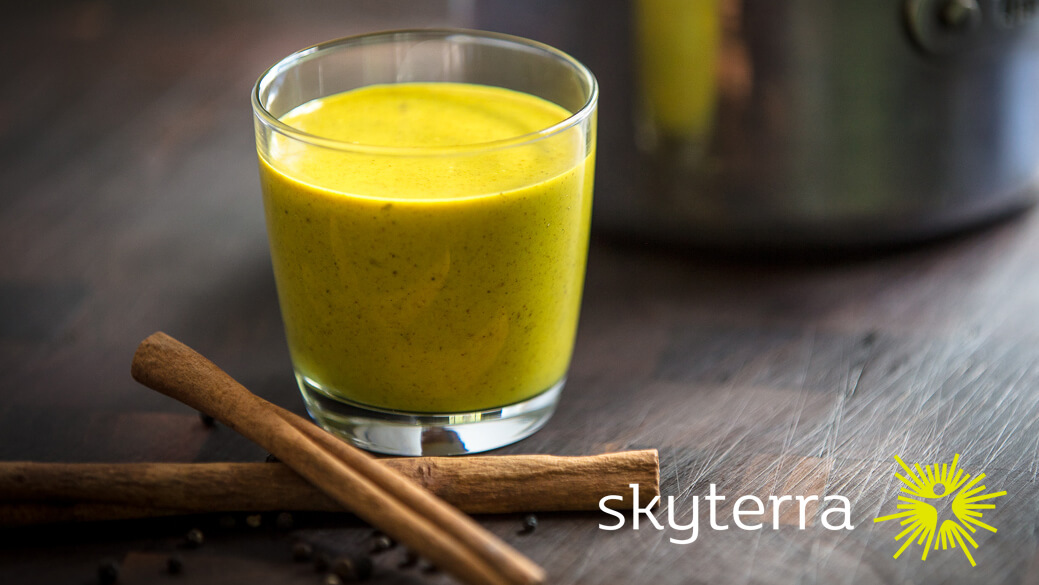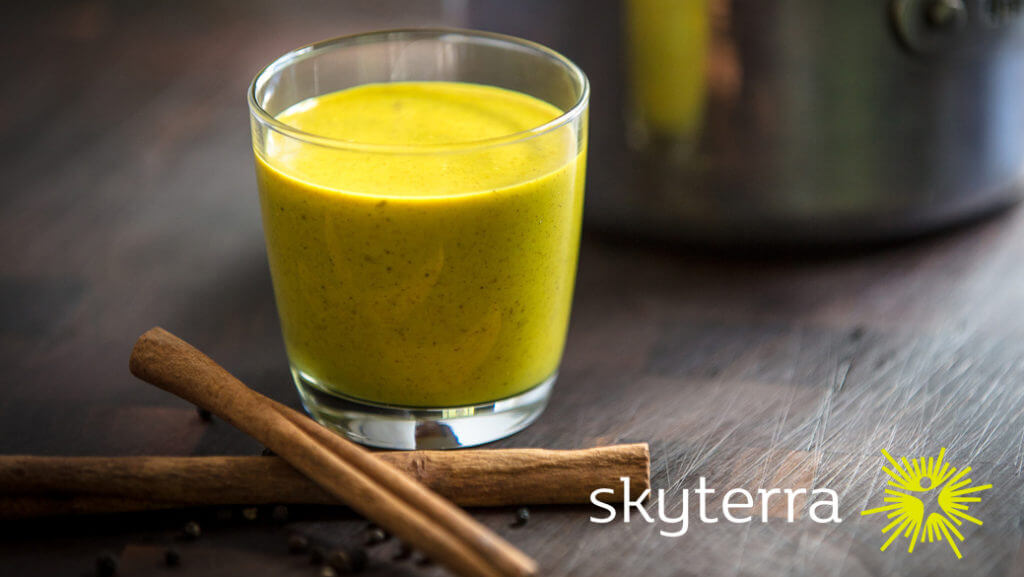 Have you heard of golden milk? This turmeric tea beverage has been increasingly popular lately thanks to its health benefits and delightful drinking experience. Here's a healthy golden milk recipe courtesy of our culinary team, so you can enjoy this tasty anti-inflammatory treat from the comfort of your own home.
There are many variations of this drink, but its key ingredient is always turmeric. Turmeric is a common spice (related to ginger) that has been used in Ayurvedic medicine for thousands of years. It is the primary ingredient in many curry blends and has a characteristic yellow-gold color.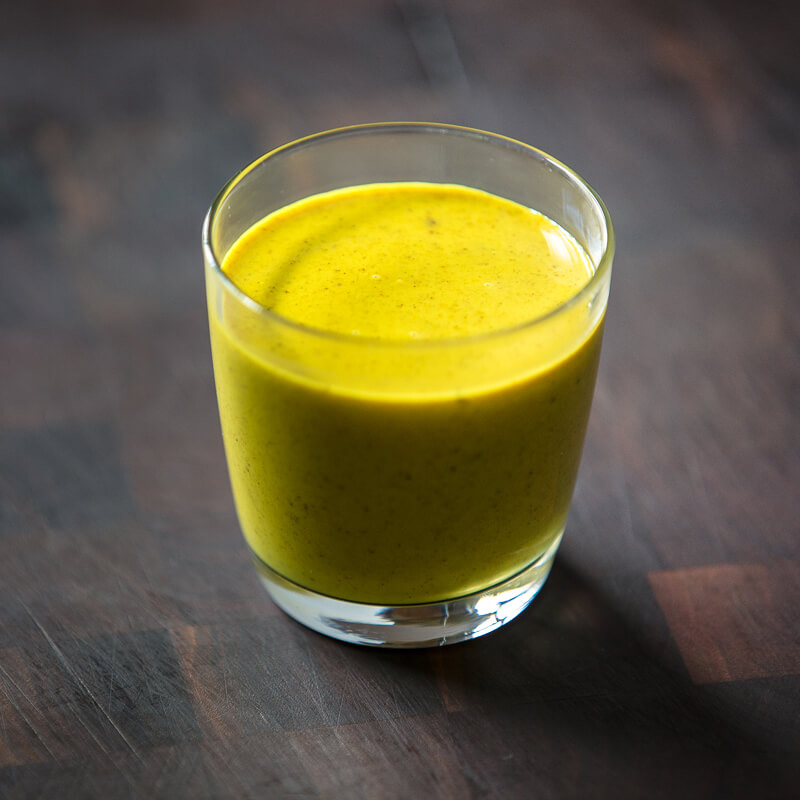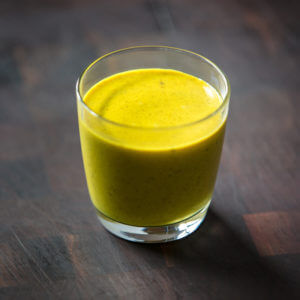 Turmeric owes its health benefits to the curcuminoids it contains. Preliminary studies indicate that curcuminoids may reduce the number of heart attacks suffered by post bypass-surgery patients, control knee pain from osteoarthritis, and reduce skin irritation associated with radiation treatment for breast cancer.
The other key ingredient in our recipe is full-fat coconut milk, a source of beneficial fats shown to improve blood pressure and cholesterol levels. Of course, it's also filling and extremely satisfying. Additional spices like cinnamon and ginger promote healthy digestion, provide essential antioxidants, and ensure that every sip of this warm, luxurious beverage is a memorable one.
Skyterra's Golden Milk Recipe
1 1/2 cups full-fat coconut milk
1 TB turmeric
3 whole cinnamon sticks (or 1 tsp ground cinnamon)
1 TB honey
1/4 ground ginger (or 1-inch cube fresh ginger root)
1 tsp whole black peppercorns
Whisk together all ingredients in a small saucepan. Simmer until heated through, stirring occasionally. Serve warm and enjoy! Makes four servings.
Make this Golden Milk Recipe Your Own
This is a terrific starter recipe, but you can dress it up as you please. Try adding vanilla – one whole bean if you have one – or use high-quality pure vanilla extract to taste. You may also appreciate other spices, such as cardamom (known as the "Queen of Spices") which adds a warm complexity to the drink.
What's your favorite way to make golden milk? Do you have another go-to comfort drink? Reach out to us via Facebook or Instagram to ask a question about golden milk preparation, nutrition facts, or health benefits.
Courtesy of our culinary team: Eleni Ottalagana, RD, and Executive Chef Michael Vess.