Soup's On: Chef Michael's Potato Leek Soup Recipe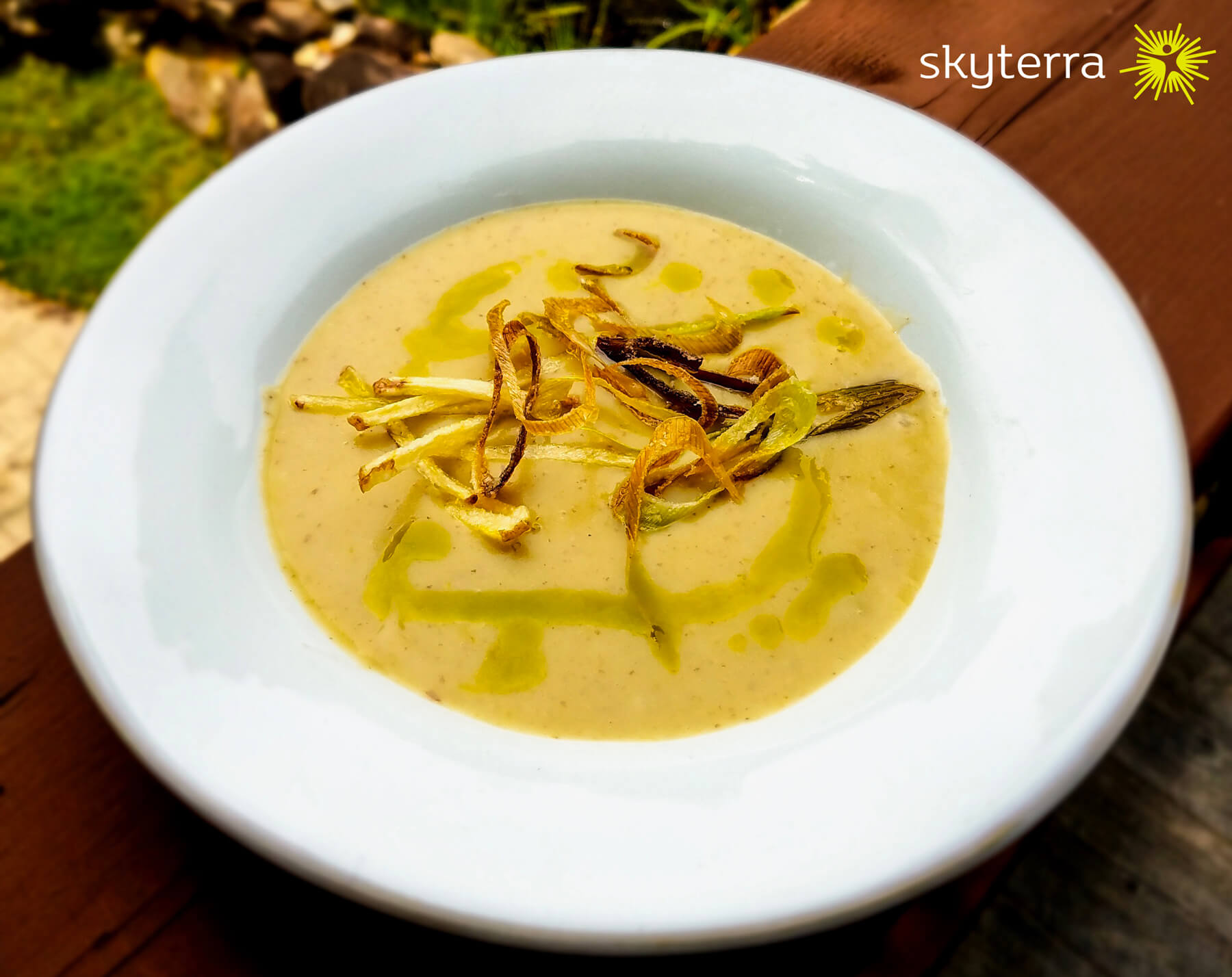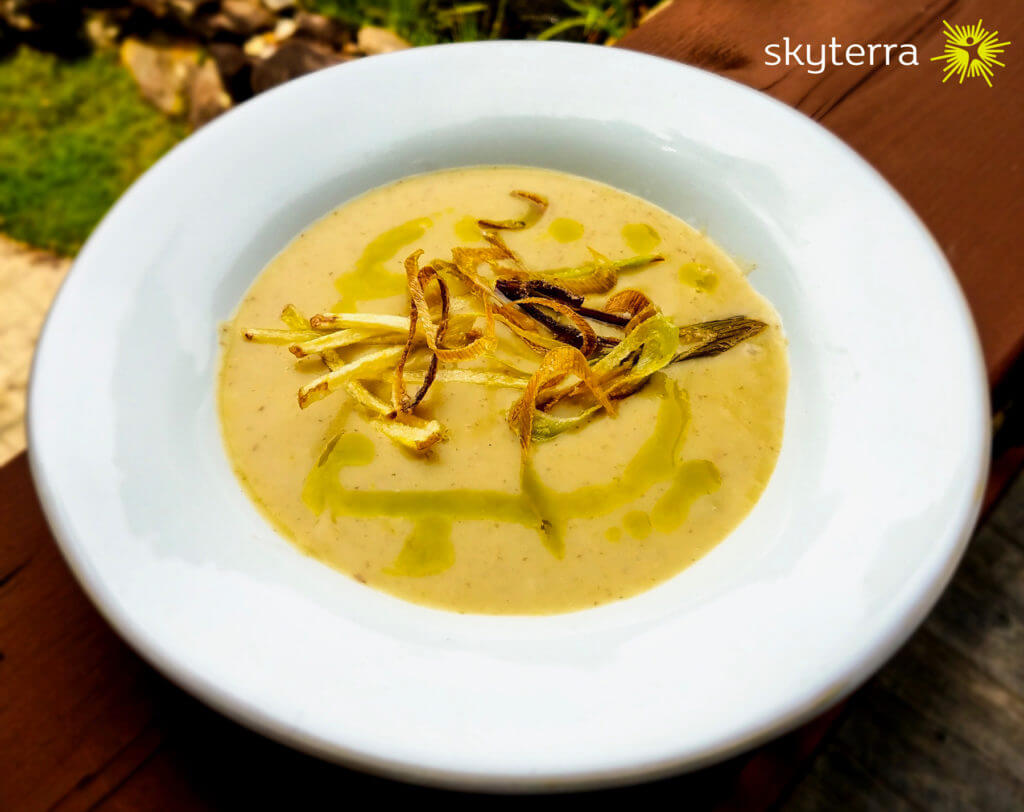 We're big soup fans here at Skyterra, and we're coming into peak soup weather! There are so many ways to make soup flavorful, healthy, and comforting. When visitors try Chef Michael's creamy soups, they're often astounded to discover they're vegan. For example, this rich-tasting potato leek soup recipe is gluten-free, dairy-free, and has only six ingredients. The trick? Blending it to velvety-smoothness.
---
Potato Leek Soup Recipe
Makes Eight Servings
8 medium red potatoes, cubed
2 leeks, washed and julienned
1 red onion, chopped
8 cloves peeled whole garlic
3 bay leaves
2 TB extra virgin olive oil
First, cook the potatoes. Add the potatoes to a large stockpot; cover with water. Add bay leaves and salt; bring to a low boil and cook until potatoes are soft. Once potatoes are cooked, remove from heat. Remove bay leaves, but retain the cooking water.
Meanwhile, saute onion, garlic, leeks, and olive oil over medium heat until the onion is translucent.
Add the sauteed vegetables to the cooked potatoes in the large stockpot. Use a handheld immersion blender to blend everything until it's smooth and creamy.
Put back onto medium-high heat; stir occasionally until heated through. Add sea salt and fresh cracked black pepper to taste. Optional: garnish with fried potato sticks and almond flour-dusted fried leeks.
---
If you don't have an immersion blender, you can achieve similar results with a regular blender. You'll just need to proceed slowly and carefully, taking a few precautions to prevent hot soup from making a mess in your kitchen.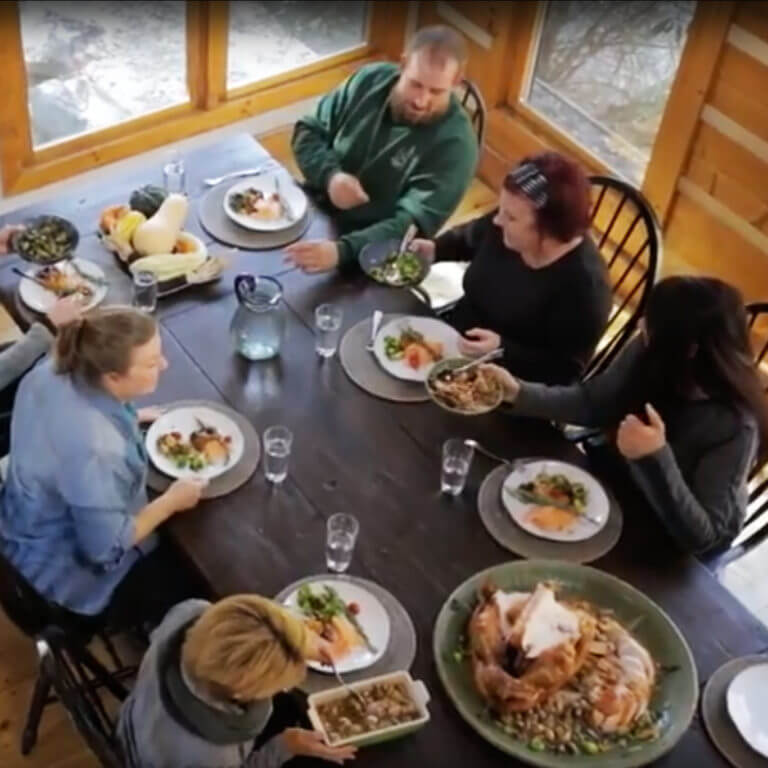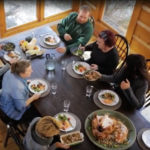 If you're using a countertop blender, blend the potato mixture in small batches at a time. Do not fill the pitcher more than halfway. When you put the lid on, remove the center portion – this prevents steam from building up and causing a mini-explosion. While blending, place a dish towel on top of the opening to prevent splatters while still allowing steam to escape.
Do you have healthy eating or cooking questions? Reach out to us on Facebook – your question could be featured next.
---
If you enjoyed this potato leek soup recipe, you may also enjoy these other seasonal food resources: