Easy Cold-Weather Recipe: Coconut Carrot Soup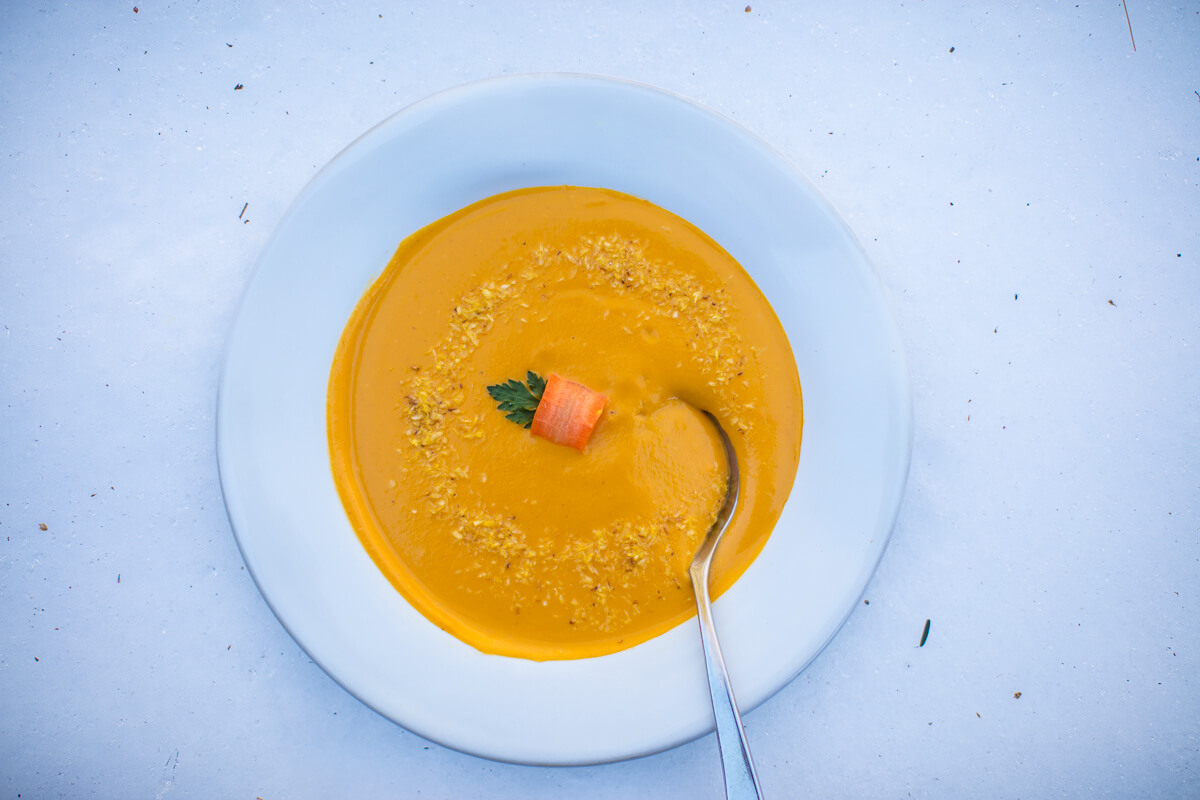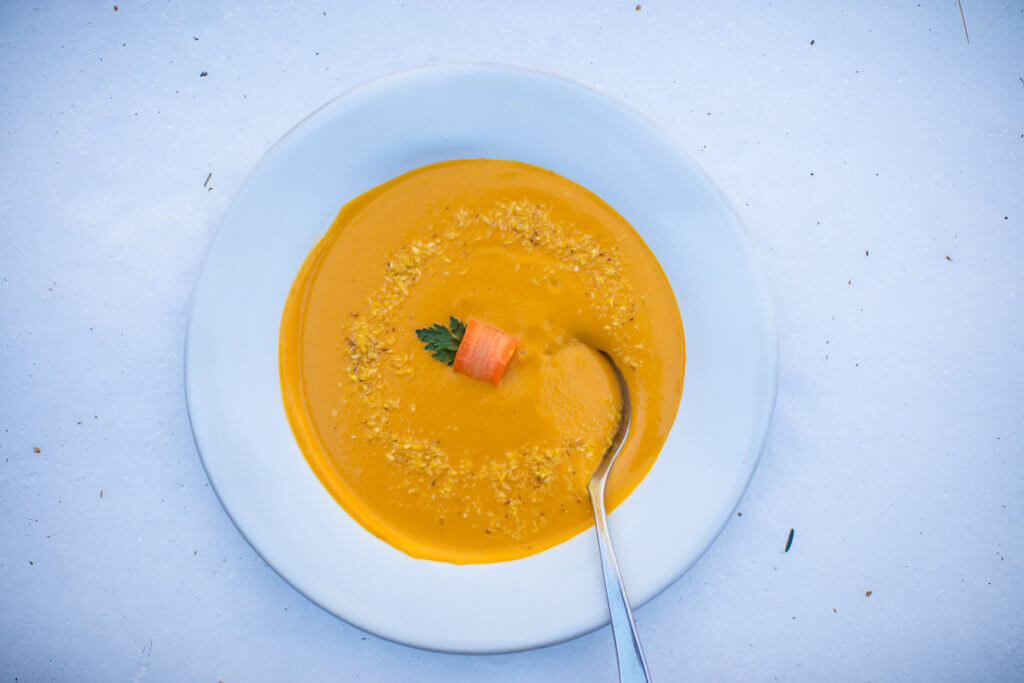 Here at Skyterra, we serve this coconut carrot soup recipe during the late fall and winter – when there is starting to be a chill in the air, and when local produce options are more limited.
At your home, this is a great option year-round. It requires only a few nourishing ingredients, and many of them are shelf-stable. You may be able to make this with items you already have stocked in your pantry.
Note that we use full-fat coconut milk, which is full of healthy fats. It also adds a rich creaminess that is excellent with the sweet earthiness of carrots. Ginger and garlic provide flavor and aroma and nourish your digestive health and immune system.
This recipe requires blending. We recommend an immersion blender, also known as a stick blender, but you can also use a standard countertop blender as well.
If you're using the latter, take a few precautions to make sure the soup stays where it belongs, and not all over your kitchen! Blend the mixture in small batches. Do not fill the pitcher more than halfway. When you put the lid on, remove the center portion. While blending, place a dish towel on top of the opening to prevent splatters while still allowing steam to escape.
---
Ingredients
Makes Eight Servings
1 lb carrots, chopped
2 cans of full-fat coconut milk (13.5 ounces each)
2 cups water
1 thumb-size piece of fresh ginger, peeled and sliced
4 peeled whole garlic cloves
2 Tbsp. coconut oil
Salt & pepper to taste
Directions
In a small stockpot over medium-high heat, saute whole garlic cloves and ginger in coconut oil until soft.
Add carrots and continue to saute, stirring occasionally, until carrots are carmelized (turning golden brown on the edges).
Add coconut milk and water and bring to a gentle boil. Boil until carrots are soft.
Remove from heat and blend until smooth. Use an immersion blender or blend in batches using a countertop blender.
Salt and pepper to taste.
Serve immediately and enjoy! We like to serve this soup with toasted coconut flakes, carrot ribbons, and fresh parsley.
---
We love seeing your take on our recipes. If you try this soup, tell us how it turns out. Share with us via email (editor@skyterrawellness.com), on Facebook, or Instagram.
Recipe Courtesy of the Skyterra Culinary Team
Skyterra Wellness Retreat is located in the Blue Ridge Mountains of western North Carolina. Our nutrition philosophy emphasizes real food, empowered portions, and intuitive eating. Join us!