Three things to look for in a boot camp class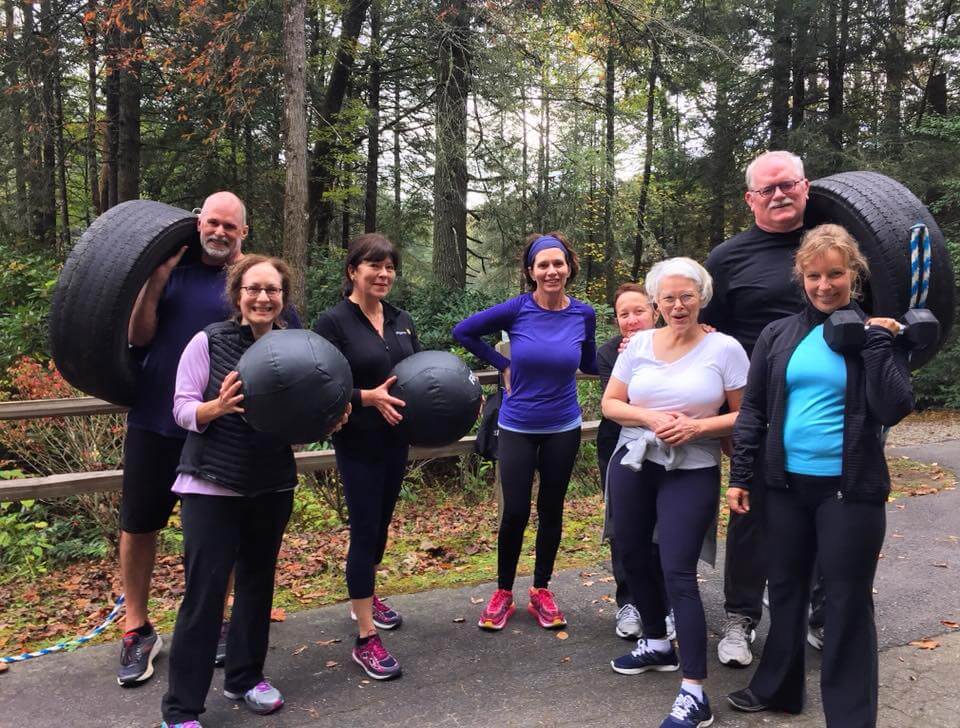 Exercise shouldn't be torture, even in a boot camp class. When looking for a boot camp, Skyterra Wellness Executive Director Jeff Ford says you want a class that will be effective, safe and fun. Here's how to evaluate your options and what to look for:
Form is king.

In a boot camp class, typically the space is packed, music is loud and movements are fast. Make sure your instructor takes time not only to explain the movement standards for each movement, but also to demonstrate and watch everyone perform a few sample reps. That way, you know you're in the hands of a capable coach who prioritizes safe movement over speed.

Intensity has purpose.

Sure, it's easy to lead a boot camp class where participants are moving fast and furious for the entire hour. But that's also an easy way to burn out participants, or worse, cause injuries. Make sure your boot camp class is purposeful about intense exercise. No one can maintain intensity for extended periods of time – fast and hard work is meant to be done in quick bursts with rest between. That's what allows you to be intense! Look for boot camp classes that incorporate rest so that you are able to work quickly when necessary.

If you're not having fun, what's the point?

Exercise shouldn't be drudgery. Find a class that's fun and instructors who are encouraging. You should enjoy what you're doing and your instructor should too. You should feel encouraged, not reprimanded. How else can you expect to return for another go-around?
If you're like most of us, you're so busy that you're not taking care of your fitness. By slowing down at Skyterra Wellness Retreat, you reset, build new fitness habits, and improve your health in our wide variety of boot camp-style and fitness classes.