LoseSmart: A Community Within a Community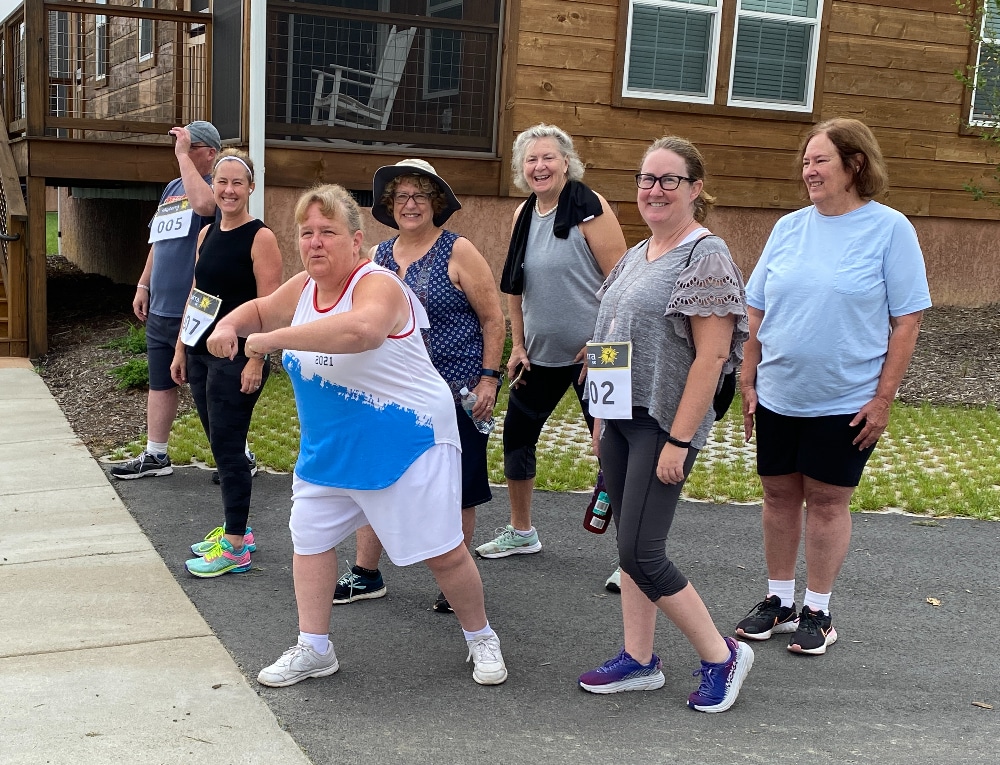 There is nothing more personal than health-related goals. Guests enrolled in Skyterra's LoseSmart program receive comprehensive support for achieving and maintaining their goals not only from staff, but also from other program participants. Part of that support includes a safe and encouraging environment where inspiration and motivation occur organically in the small group of like-minded participants.
Because LoseSmart is limited to a small group of guests at any given time, there is a strong community among participants, both at Skyterra and beyond. LoseSmart guests find the program to have a caring, family-like atmosphere that provides support and accountability far beyond the conclusion of their Skyterra stay.
Enter as Strangers, Leave as Friends
The majority of people who join LoseSmart attend the four-week program without knowing any other participants. In fact, 70 percent or more guests visit Skyterra as solo travelers. Vacationing alone allows guests to focus on themselves and their own needs. It is a great opportunity for guests to connect with and nourish themselves and to expand their comfort zones without distractions.
Weekly Huddle Proves To Be Powerful
Every Monday morning, LoseSmart guests attend a supportive group huddle led by the program director. The huddle begins with recognition of new guests and departing guests followed by a general check-in for all program participants. The weekly huddle is interactive and guests are encouraged to share and ask questions. 
During each group huddle, guests take turns sharing a shoutout and something that makes them proud of themselves. Shoutouts show recognition or appreciation to another guest or to a staff member. The following examples are from a recent huddle:
"Shoutout to the group for being so energetic and positive."

"I'm proud of myself for knocking 34 seconds off my benchmark row!"

"I'm proud of myself for signing up for the Skyterra 5k. It's unbelievable that

this

body can do so much."
Lifelong Progress, Lifelong Friendships, Lifelong Support
LoseSmart participants naturally form a unique community while at Skyterra, but the camaraderie doesn't stop after guests return home where friendships formed at Skyterra often serve as great sources of accountability and support. 
These friendships help guests to continue the progress made during LoseSmart, overcome obstacles, keep priorities straight and celebrate successes.
For more information about LoseSmart or to book your LoseSmart stay, click here.