Emotional and binge eating education to help you reset
Change your relationship with food
End yo-yo dieting • Feel better in your body • Enjoy food again
No one should be ruled by food or preoccupied with yo-yo dieting.
Stop dieting and reclaim your relationship with food. At Skyterra, we believe you should be able to feel comfortable in your body. That's why we offer an expert team of licensed therapists and registered dietitians who specialize in disordered eating patterns to help you feel confident and like yourself again. Empower yourself to leave these old habits behind for good at Skyterra Wellness Retreat. Treat compulsive overeating, also known as binge eating, stress eating, emotional eating and loss-of-control eating.
Achieve long-lasting change and wellness during your experience at Skyterra. We maintain a non-judgmental and safe environment so you can finally heal your relationship with food, exercise and your body. We offer a balanced and realistic approach to treating compulsive overeating, also known as binge eating, stress eating, emotional eating and loss-of-control eating.
Our wellness retreat is small and intimate
Here you're not just a number. You're the whole package.
We understand it's not about the food.
Reset and uncover the root of your struggle in a supportive environment and surrounded by caring experts.
Experience
A team experienced in emotional- and binge-eating education
Support
Therapists and registered dietitians who specialize in disordered eating
Success
Guests like Rachel who tell us, "The best thing about being at Skyterra is dropping the diet mentality and instead, thinking about the food that gives me energy and makes me feel good."
No matter what lifestyle change you seek, you'll be well-supported and never judged.
What our guests are saying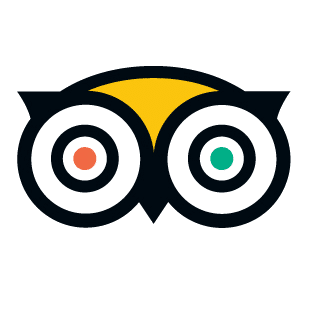 I went to Skyterra to work on my physical and emotional health in September of 2019 and completed a 4-week stay. I participated in the Freedom with Food program, as well as the LoseSmart program, and had an indescribable experience.
The classes offered for Freedom with Food were extremely informative and helped me to better understand my unhealthy eating choices, how to cope with emotional and compulsive eating and also how to deal with myself more kindly in certain situations. I began to understand why I turned to food in emotional times and was given the tools and coping skills to overcome those unhealthy actions going forward...
Lauren Allen
The diet industry doesn't have your well-being in mind. We do.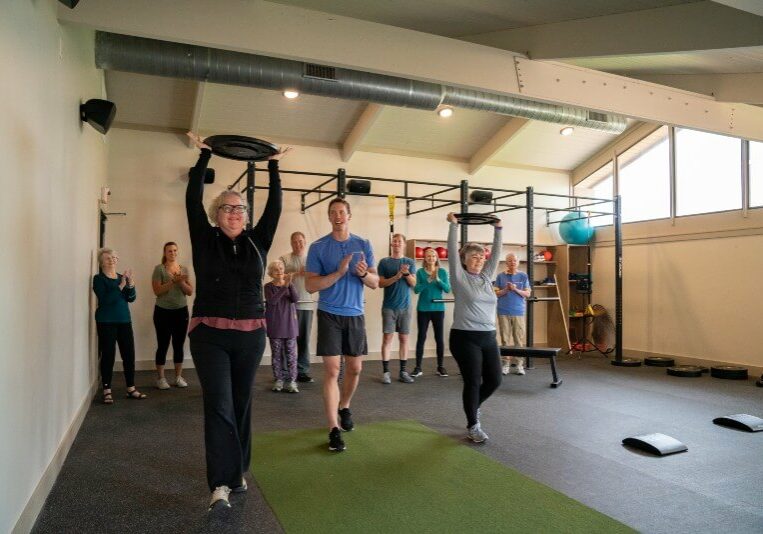 Wellness is a multidimensional process at the center of the Skyterra philosophy. It is about more than just being free of illness. An expression of mind and body, wellness happens when everything flows toward optimal health and happiness. Above all, wellness is a proactive process of becoming aware of and making choices toward a more fulfilling life. Most of us need guidance in this process from time to time.
As you'll see from our more than 150 5-star reviews on TripAdvisor, Google, and Facebook, Skyterra Wellness Retreat has helped hundreds of people lose weight and realize their wellness goals. Let Skyterra guide you in your process too. Call us for a free consultation to see how we can best help you.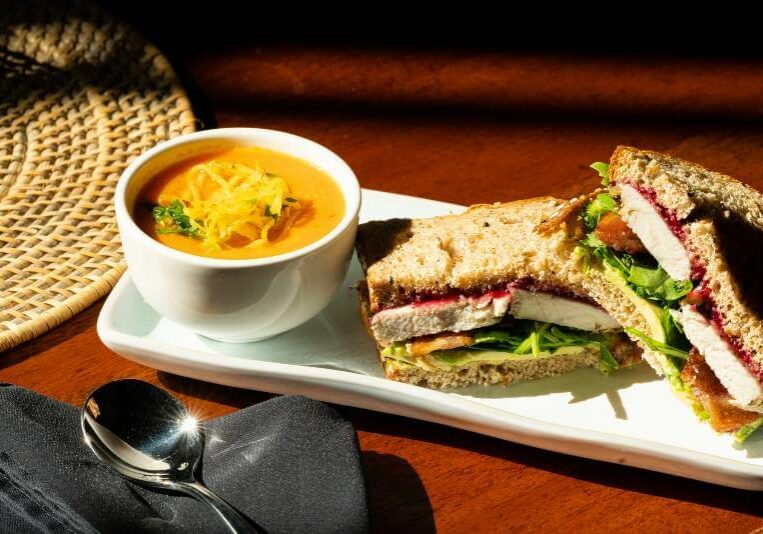 Your wellness is our mission.
At Skyterra we know you want to feel in control around food. In order to do that, you need to break the cycle of overeating. The problem is that dieting has failed you which makes you feel hopeless. We believe your life shouldn't be ruled by food. We understand knowing how to eat can be confusing in today's diet culture which is why we have an expert team of licensed therapists and registered dietitians who specialize in disordered eating patterns.
Body Image / Diet, Nutrition & Eating / Emotional Eating / Holiday Stress Management / Meditation / Mindfulness / Sleep / Stress Management / Weight Loss / Wellness
Body Image / Diabetes / Diet, Nutrition & Eating / Emotional Eating / Exercises / Fitness / Health / Injury Prevention / Intuitive Eating / Motivation / Strength / Stretches / Weight Loss / Wellness / Women
Body Image / Diabetes / Diet, Nutrition & Eating / Emotional Eating / Health / Intuitive Eating / Mindfulness / Motivation / Weight Loss / Wellness / Women
Emotional Eating / Health / Holiday Stress Management / Mindfulness / Motivation / Sleep / Stress Management / Traveling / Wellness
Lindsay Ford is a Registered Dietitian who believes in sustainable behavior change and honoring the body through nutrient-dense food choices. Lindsay aims to meet people where they are at, supporting their individual nutritional needs while working to create an environment in which food feeds both the mind and body. Lindsay has years of experience working with individuals battling eating disorders, those striving for weight loss and weight management, as well as those seeking enhanced athletic performance.
Lindsay's passion stems from being a collegiate soccer player for Ball State University while battling severe disordered eating her freshman year. Her personal wake-up calls led her to pursue an undergraduate degree in Exercise Science followed by a Master's Degree in Nutrition. Lindsay has run the Boston Marathon, prioritizes strength training, loves a good hike, enjoys cooking, and happens to be married to Jeff Ford, Skyterra's Executive Director. She is also mom to one incredible daughter.
Lindsay says: "I love working with the guests at Skyterra because I get to witness transformation on a weekly basis. The guests who come to our program teach me more than any class, seminar or degree. It is truly a special place to work. I also like to think I add a little sense of humor to our nutrition education. If someone asked me to dress up like a carrot every day for work, I would do it!"
Selected Certifications & Achievements
BS Exercise Science, Ball State University
MS Nutrition, Ball State University
ACSM Wellness Coach Training
Pursuing CEDRD certification
Member of IAEDP; International Association of Eating Disorders Professionals and WNC Chapter Committee Chair
Member of SCAN; Sports, Cardiovascular and Wellness Nutrition DPG
Binge eating is different from overeating. A binge is not eating a lot of Halloween candy. A binge is not eating a pint of ice cream. A binge eating episode may entail eating a cheeseburger and french fries followed by a jar of peanut butter and then diving into two pints of ice cream. The shame, guilt and sense of failure then takes over. The rush and "high" from the binge quickly turns into a paralyzing "low."
A binge may be pre-planned or it could pop up out of nowhere. Once the binge starts, one typically feels out of control and eats to the point of pain and discomfort. If these binge-eating episodes are happening, we strongly suggest that one seeks professional guidance. A team of a licensed therapist and a registered dietitian is an important place to start.
Binge Eating Disorder (BED), according to the National Eating Disorders Association, is a severe, life-threatening, and treatable eating disorder characterized by recurrent episodes of eating large quantities of food (often very quickly and to the point of discomfort); a feeling of a loss of control during the binge; experiencing shame, distress or guilt afterwards; and not regularly using unhealthy compensatory measures (e.g., purging) to counter the binge eating. It is the most common eating disorder in the United States.
Those with disordered food and eating behaviors, regardless of whether they fit the diagnostic criteria for an eating disorder, often feel anxiety around food. These individuals may track daily food intake down to the calorie or specific nutrients in a more obsessive manor. Those with disordered eating may exercise obsessively at the gym or avoid social situations in which food is available.
Disordered eating is present when an individual engages in abnormal eating patterns or food behaviors on a regular basis. This does not generally apply to those with specific food intolerances or health problems or those who have no choice but to adhere to a certain nutrition protocol (e.g., Celiac Disease). People who turn to disordered eating often do so to cope with uncomfortable emotions or stress. Additionally, those with disordered eating patterns may overly focus on weight and calorie intake. This can be a way to control or distract from other areas of their lives in which they feel inadequate, or with the idea that reaching their goal weight will finally make them happy.
What about stress eating?
You may not have a full-blown eating disorder. However, we hear from so many people struggling with emotional eating who say they eat to cope, and experience moments of feeling completely out of control around food.
If this is you, then guess what? You are not alone. More often than not, people are not struggling with an actual eating disorder. So, what are people struggling with? What is really going on?
Deep down…it isn't about the food. It is never about the food. Disordered eating patterns such as restricting, food deprivation, chronic dieting, bingeing, excessive exercise, exercising to only lose the inches, compulsive eating, and night-time eating are all a symptom of something else. These behaviors have served and continue to serve a deeper purpose -- to provide a coping mechanism for unmet needs or as a protective mechanism.
Is stress eating the same as emotional eating?
Possibly. It depends on the frame and the context. Emotional eating may be done in a happy state, such as baking with a loved one and consuming the fruits of your labor. Any eating borne out of shame, loneliness, anxiety or stress is the behavior we hope to help you reframe.
How do I stop binge eating?
Learning how to reflect on your relationship with the underlying feelings related to binge eating, stress eating and emotional eating is critical. At Skyterra, we not only help you understand those feelings, but we provide the tools that can help shift your focus away from food and back to your truest self. Our licensed therapists and registered dietitians specialize in disordered eating patterns. We can help you identify your needs and show you how to skillfully meet them in a variety of ways.
Building a better relationship with food can take time, which is why we recommend a minimum stay of 14 days at Skyterra. Our support doesn't stop when you leave. At the end of your stay, we'll connect you with resources at home so you're fully supported in your journey.