How to Find the Right Weight Loss Retreat for You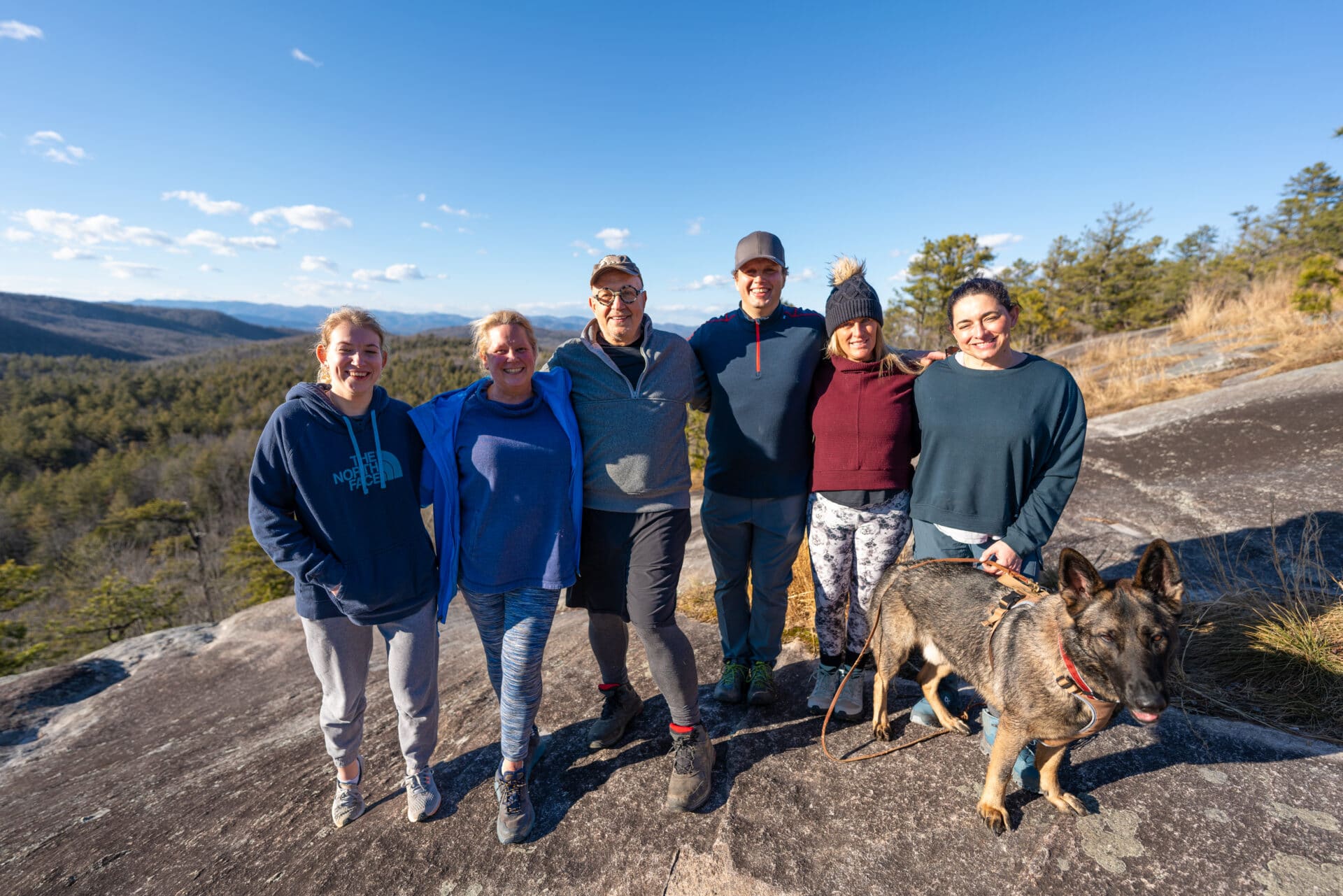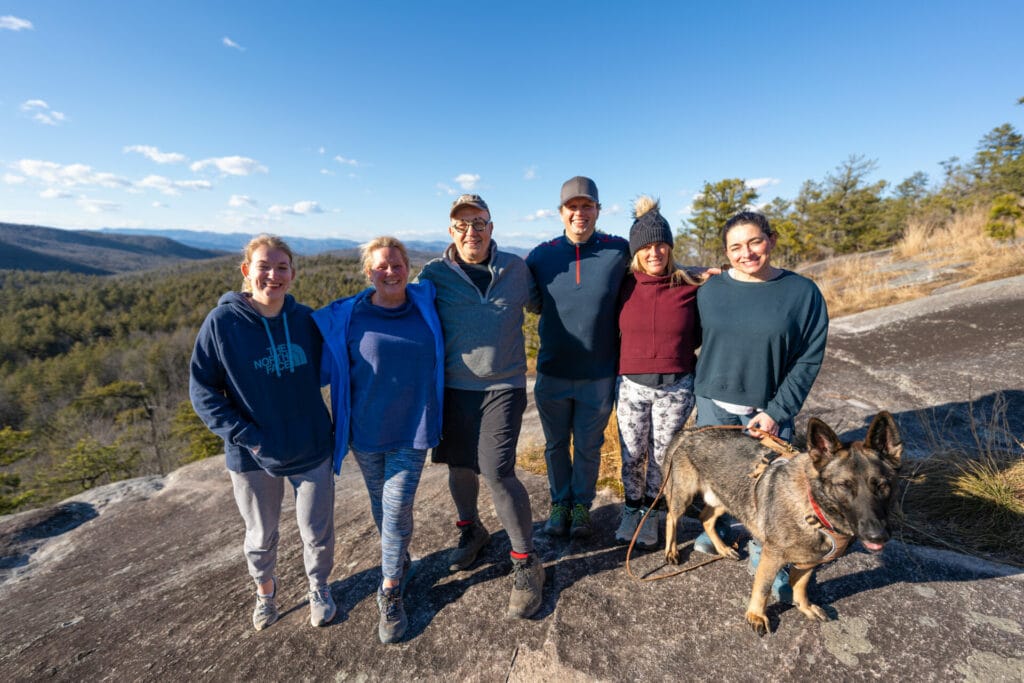 In theory, losing weight is clear cut and simple: all we have to do is move our bodies, eat our vegetables, and manage our stress. But in reality, the weight loss journey can come with all kinds of physical, mental and emotional challenges that make things more complex and not nearly as straightforward as a few healthy meals and a new gym membership. Maybe you've already concluded that you'd like to dedicate some time away from everyday life to focus on yourself, which begs an additional question: "How do I find the right weight loss retreat for me?"
Attending a weight loss retreat may be a viable option for you if you are looking for personalized guidance in a supportive environment that allows the focus to solely be on you. Wellness-based weight loss retreats allow their guests the space to cultivate better habits and put their wellbeing at the forefront of daily life with more resources and less distractions.
Weight loss retreats are becoming increasingly popular as more individuals shift their focus to personal wellness. With a growing number of options available in the United States and worldwide, knowing what to look for in a weight loss resort or retreat can be another challenge to add to the mix. Below is a curated guide to help you know what to look for when it comes to choosing the right place with the right professionals.
With three simple considerations you'll find the ideal weight loss retreat that not only meets your needs but exceeds your expectations: choose a research-based program that provides sustainable results, make sure you can customize your experience, and be sure to find the right location where you can reset and relax.
Step 1: Know the Difference Between Research-Based Weight Loss Retreats and the  "Fat Camp" Approach
One of the most important pieces to ensure you look into before choosing a weight loss retreat is the overall approach the retreat takes to help their guests lose weight. It may seem obvious, but there are many different types of weight loss retreats, all built upon unique foundations, some supported by weight-loss research and others more supported by what's currently trending. A reliable program will utilize methodology that is research-driven and will not rely on quick fixes.
Rapid weight loss comes with a price and the weight you may quickly lose is often just as fast to be regained with the diet and fitness bootcamp approach. The right wellness professionals know that weight loss is only sustainable with an anti-restriction and deprivation approach when it comes to nutrition. They know that over-exercising leads to burn-out, frustration and exhaustion, and emphasize balance and enjoyment when it comes to movement. Finally, they recognize that proper stress management, positive relationships, and quality sleep are all essential components to weight loss, often overlooked by many fat camps and companies that promise speedy weight loss through crazes and cleanses that do not work long-term.
One of the least enticing, yet most important truths when it comes to weight loss that will last a lifetime is that slow and steady wins the race. Consistent nourishment works better than restrictive eating. Dieters and fat camp attendees may be able to follow a set of rules resulting in weight loss for a little while, but as these rules are broken, the weight seems to return. Weight loss, a byproduct and bonus of living well, requires a lot less rule-following than we have always thought and a lot more intuition than we might assume. There is no miraculous diet or special pill that knows you and your body better than you do. And the same goes for movement. Listening to your body and moving in a way that sparks joy and celebrates your capabilities will always reign supreme over burning as many calories as possible.
To tell the difference between a program that utilizes rapid weight loss and one that promotes sustainable weight loss, do your research. Prior to attendance, make sure that the program you choose is not advertising under-eating and over-exercising to ensure that you will lose weight as quickly as possible.
Look for a weight loss retreat that takes a holistic approach to improving your health. The right one will help you lose weight in a safe and effective way that honors you. They'll offer mindful movement options, meals that leave you full and nourished, and education that provides you with tangible strategies to make what you learn last.
At Skyterra, our approach to weight loss is effective, affirmative and life-changing. We help our guests build muscle and increase weight loss with functional strength training, high-intensity interval training, and nutrition support. We challenge balance and joint flexibility, and strive to decrease overall pain and stiffness through mobility practice. We equip every guest with effective self-care and stress management tools and surround them with a nurturing community in a relaxing, scenic environment.
From movement to meals to mindfulness and everything in between, Skyterra's LoseSmart program is rooted in research and executed by experts that always have you and your individual needs in mind. We encourage you to pursue sustainable, research-based weight loss without all of the side chatter.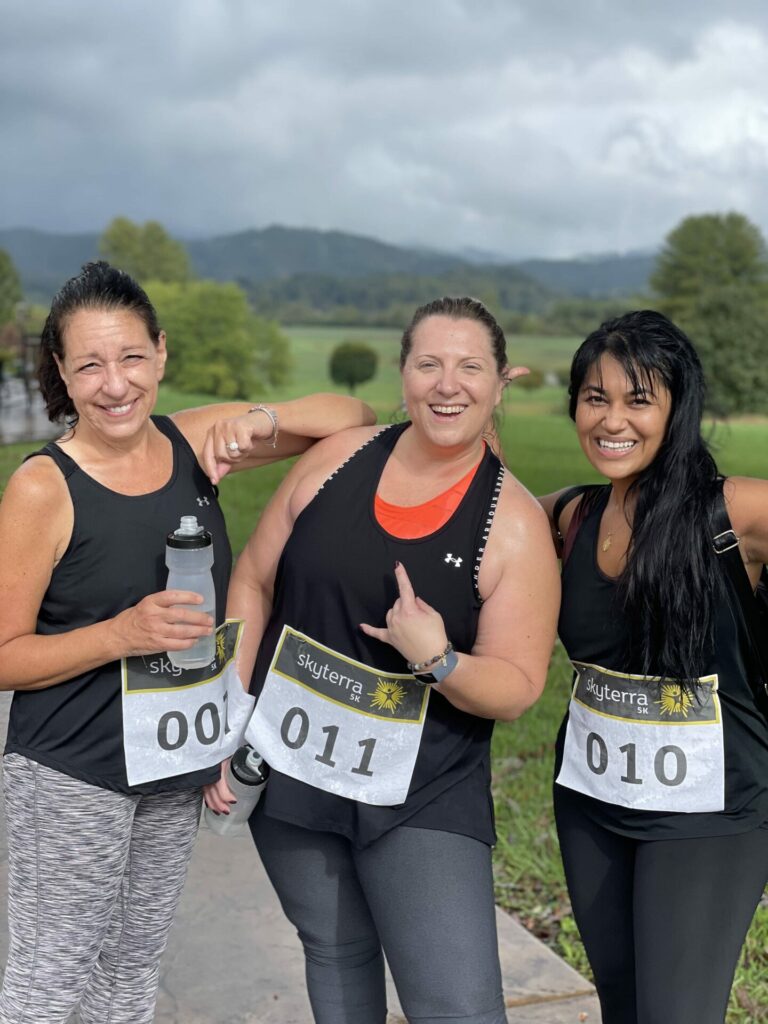 Step 2: Look for a Weight Loss Retreat that Takes Individuality into Account
The second item to consider when choosing the right weight loss retreat for you is how well the program is able to personalize what they offer in order to honor your individuality and uniqueness. This aspect is very important. Wellness is not one size fits all, and everyone's journey to become a better version of themselves looks entirely different from the next.
Though guests may possess similar barriers to weight loss and can greatly benefit from the community aspect of a retreat setting, likely personalization and customization within a program will be necessary to see long-term results.
When it comes to the typical fat-camp approach, often there is little choice in what and how much retreat-goers are advised to do fitness-wise and what and how much they are able to consume nutrition-wise. There's also limited time for rest and recovery, a necessary component to fat loss and muscle growth.
The right retreat will allow choice. You'll work with an expert team that will get to know you in order to determine the ideal approach to help you meet your goals. The program should arm you with a personalized home plan so you can continue the work you are doing upon your return. Overall, the focus should be on transforming habits that will last a lifetime rather than cramming in as much weight loss as possible in a week or month long stay.
To use our programming at Skyterra as an example, upon arrival, guests receive a personalized planning session with one of our staff members where they discuss past experiences and goals so they are set on the right course for their stay. During their stay, guests choose daily from  many different options for fitness and mobility, yoga and mindfulness, culinary and nutrition education, recreation and adventure, and self-care and stress management. Class sizes are small and intimate, and private sessions are always available. Most importantly, guests can rest easy knowing that whatever they choose, whether it's a workout or not, will be of benefit.
We encourage you to take a dive deep into program customization and how it can maximize overall experience. Meeting people where they're at in a personal way is of the utmost importance. At Skyterra, we know that every single body is unique and believe everyone deserves to feel and move better. Individualizing what we do is an essential component of our program.
Step 3: Find a Weight Loss Retreat that is You-Focused, Yet Community-Based
The final aspect to take into account when determining your best fit for a weight loss retreat is how well equipped they are to accommodate solo travel. It is important that they are able to bring elements of community, love and support to the table so you are focusing on yourself alongside like-minded individuals.
Whether it is the ability to prioritize yourself and your growth more easily, or just the escape from the stressors of everyday life, solo travel has the potential to be the ideal form of self-care for you.
For most individuals, though you can most certainly attend with loved ones, a retreat is a first opportunity for solo travel. This makes it all the most important for a retreat to be able to cater to those traveling alone. If you're looking to book a solo trip, make sure that you take into consideration both the destination you plan to visit and the intention behind the trip.
Search for a location that provides a  supportive environment for you to reconnect with nature, near or far from home. Additionally, seek a retreat that works to bring empowered people together to empower one another. Ask questions surrounding the role of community at the retreat you are pursuing.
At Skyterra, we highly value and actively take advantage of the ways in which we can bring people together. From orientation on your first day to group-based activities throughout the week to online communities you'll have access to after your stay, we know the importance of cultivating a welcoming, warm-hearted atmosphere in which you will thrive.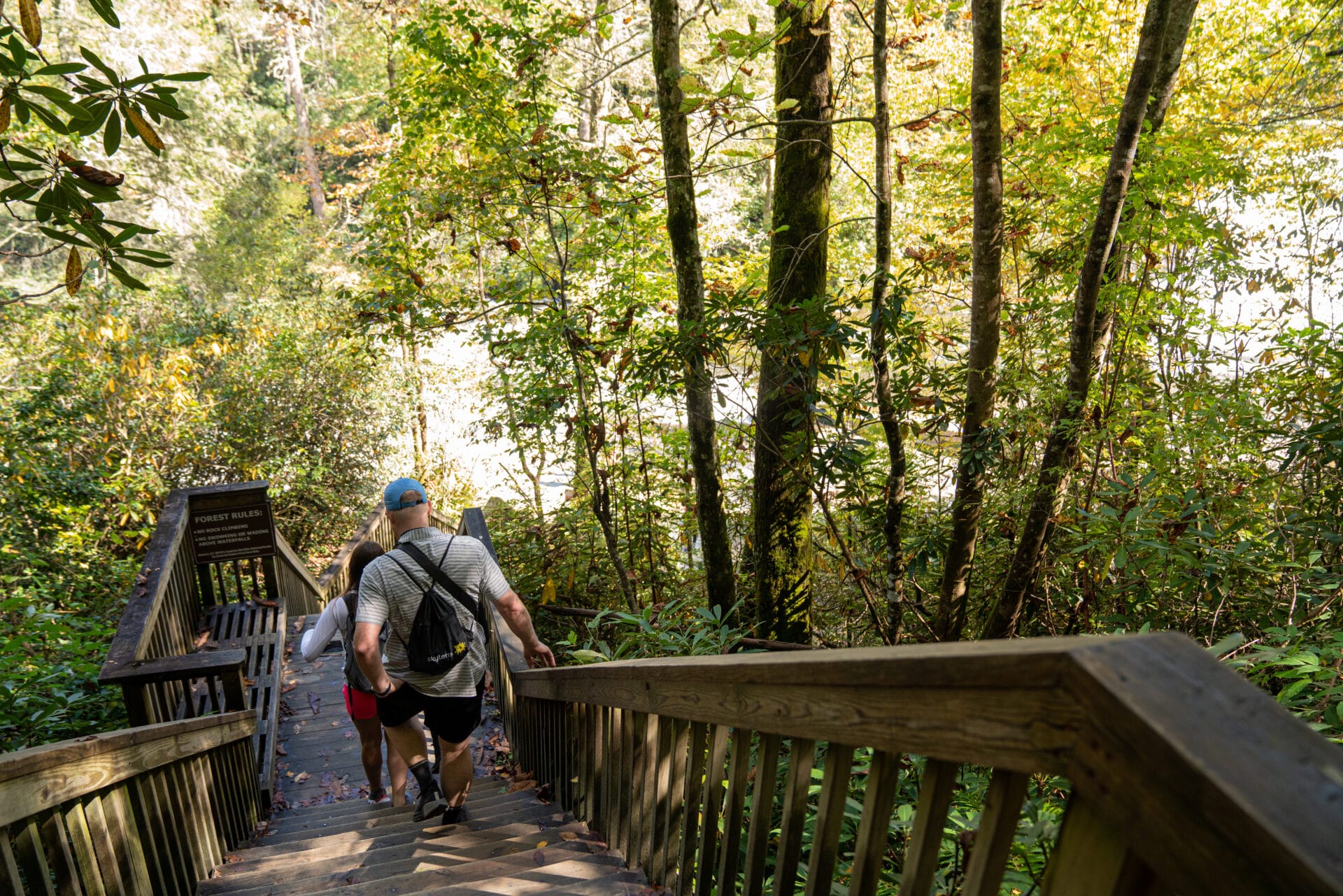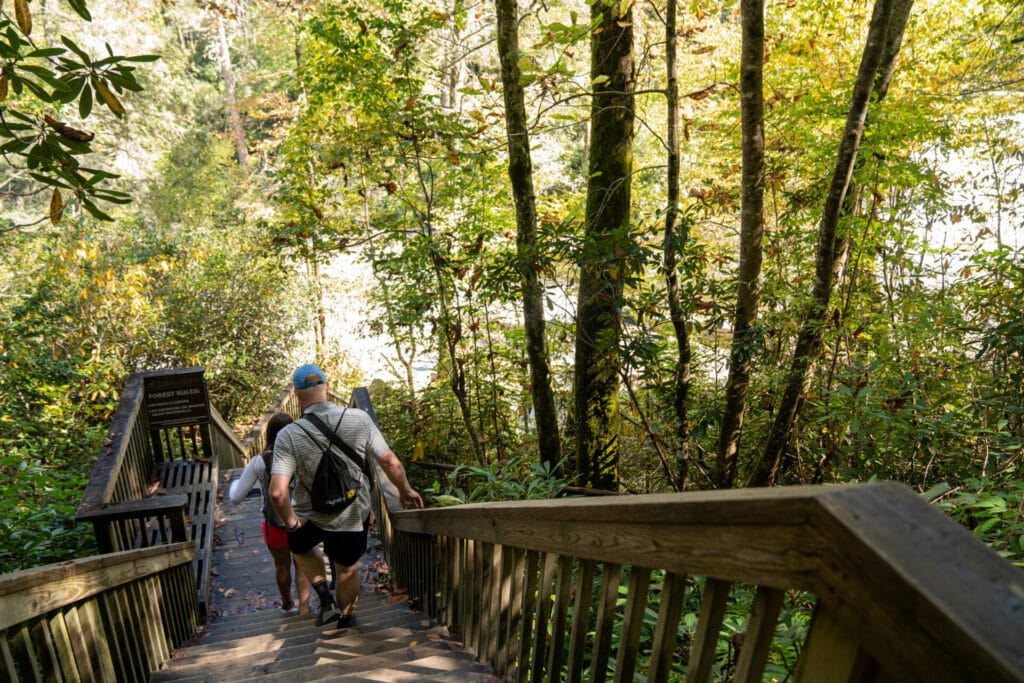 Community begins here at Skyterra as soon as you walk through our doors. It's important for our guests to feel like family and to understand that we meet them where they are. We see our guests develop and maintain relationships during and after their stay, on and off campus.
Often we book vacations from work that unintentionally leave us feeling even more exhausted after the trip, whether it be from over-indulging in food or alcohol or even just the chaos of organizing it all. If you're looking to switch up how you spend your time off, it may be worth it to explore an intentional vacation at a wellness retreat where you will learn healthy habits for home that will allow you to create a life you don't have to escape from.
One great aspect of many wellness retreats is that a weekly schedule is often already laid out for you in a way that allows you to pick the classes and activities that you feel you will benefit from the most. This freedom of choice allows for intentionality and purpose without the hassle of trying to schedule and plan a vacation. In addition, the right wellness retreat will work with you to create the perfect schedule for your goals, and does so in a collaborative way. You have the potential to truly feel fitter, stronger, and better equipped after just one week.
There are many important aspects to consider when it comes to your weight loss and wellness, and we hope these three tips can act as a tool to guide you. For more information on Skyterra's LoseSmart program about how wellness retreats can help you lose weight, click here.