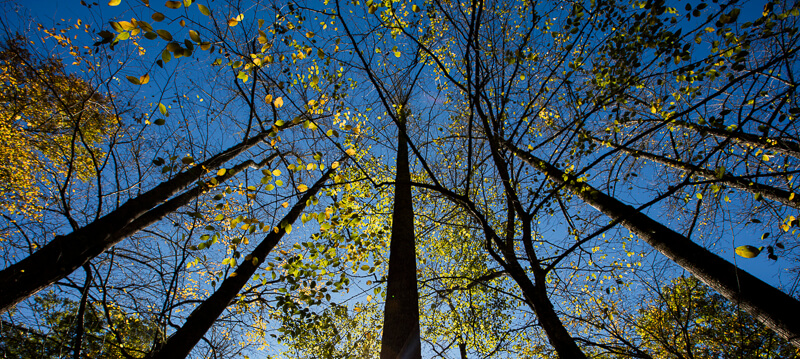 "We are young; we are old but young of heart.
We are healthy or striving to be healthy
and to make life changes that negate old fears
and bring us to a place of balance."
Advice from the Trees
Let us continue to make a commitment to view our lives (past, present and future) as powerful, insightful, and positive catalysts. Instead of setting daily intentions on restrictive goals, ones that rapidly become distant, unattained, neglected, discounted and or dismayed… this season make an inclusive commitment to YOU. Invest in YOUrself by promising to provoke more positivity on a daily basis. Pause for a moment, amidst the hustle and bustle of daily life, and honor simply just how far you have come. Then take a deep breath and enthusiastically radiate gratitude for the present moment, your daily opportunity for renewal. And finally, nonetheless, breathe into the appreciation for the ambitious sentiments that will soon be unfolded in the journey ahead.
By acknowledging the abundance in our lives, we awaken our positive energy flow. By committing to focus on the essentials for happiness we fervently sow self-compassion, joy, respect, efficacy, accomplishment and satisfaction. Understanding that we are creatures of desired bliss is necessary. Recognizing that our "energy flows where our attention goes" is rather dynamic. Fittingly, this season let's place our attention on the dynamism of just that. Let's intend to let go of the past, live more vibrantly in the present, and free ourselves of unnecessary fear by placing trust in the future. Let's, just as the mountains inspire, stand tall in our strength and majesty. Let us appreciate the positive flow and the power of now. Then as a result, we will evolve more blissfully, nurtured, happier and healthier.
Be mindful: Health is a state of mind. Encouraging a positive attitude and practicing positive thinking techniques can naturally open our beings to greater health and optimism. Optimism acknowledged as the humble roots of living a positive and fulfilling life. One of my favorite affirmations that simplistically affirms the power of the mind in the now is, "if nothing changes, nothing changes". With that being said, ascertain awareness that attitudes or perspectives account for a majority of our actions and that having an open and optimistic mind empowers accountability. If we remain accountable for good thoughts-good actions will generally be the result. In the event that a teachable moment, or an event of negative energy develops, optimism supports that out of every negative occurrence something positive is and can be learned. "After climbing a great hill, one only finds that there are many more hills to climb."- Nelson Mandela.
So, this season take accountability for YOU. Make the commitment to discovering new ways to the new you. Nourish a renewed and optimistic viewpoint. Change your attitude, change your thoughts and ultimately support your journey to improved well-being!
"If we change the way we look at things, the things we look at change."- Wayne Dyer. Therefore, energize your peace, passion, positivity and balance with these simple steps below:
Understand that the past does not equal the future. Just because you have experienced disappointment in the past, this does not suggest that everything that starts off badly will end badly. Let go of expectations and fear. For "FEAR" is simply False Experiences Appearing Real.
View yourself as a cause, not an effect. You don't have to be a product or a victim of your circumstances. Stop thinking about what is happening to you and start thinking about what YOU can make happen! If you're not happy with the way your life is currently headed, set realistic intentions and create positivity around those specified desires. Use your past negative experience/s as roots. All roots inspire growth. Nurture the ideal that we gather be

tter decision-making skills

as our journeys unfold

. 

We live, we learn.

Remember, lif

e involves taking risks 

daily.

Understand

and acknowledge that not

all of them will end positively

. Life is like photography.

We

beautifully

develop from the negatives.

Affirm to confirm

.

Use positive affirmations and or mantras. Write down short statement

s that remind you of where your energy

/flow needs to go. Put these affirmations

in places where you'

ll see them every day. I.e. o

n your bathroom mirror, the inside of your kitchen cabinet (one that you open daily), on your computer monitor, or

even taped to your shower wall. S

ome affirmative

examples

are

as follows

:  "

I open my heart fully to living

",

"I am safe at the center of my being

",

"I always have a choice and I choose to live on th

e positive side of life"

, "I am strong", "I am

…

"

Keep clo

se to heart that life is s

hort

.

When you feel pessimism clouding your judgment

s

or

actions

remind yourself that every moment

counts.

Any time spent on the negative guarantees less time enjoying life's positive gift

s

–

especially

the gift

called the present.

Try to avoid negative energ

y

.

If you can't avoid it

, learn how to

mindfully

d

etach

.

Remember YOU are in control of YOUR em

otions, thoughts, actions and RE

-actions.

Ultimately, r

espect the process and progress

.

Everyon

e has his or her times of weakness.

Be open to being vulnerable. Y

ou may

fa

ll seven times, but

stand-

up

eight

.
Finally, as the mountain energy implies- take the advice from the trees.
Stand tall and proud. Sink your roots into the earth. Be content with your natural beauty.

Go out on a limb. Drink plenty of water. Remember your roots.
Enjoy the view!
Hoping to see you in our mountains in 2017!
In Health and Light,
Amber Shadwick