The 5 Obvious Reasons Wellness Retreats Are Replacing Vacations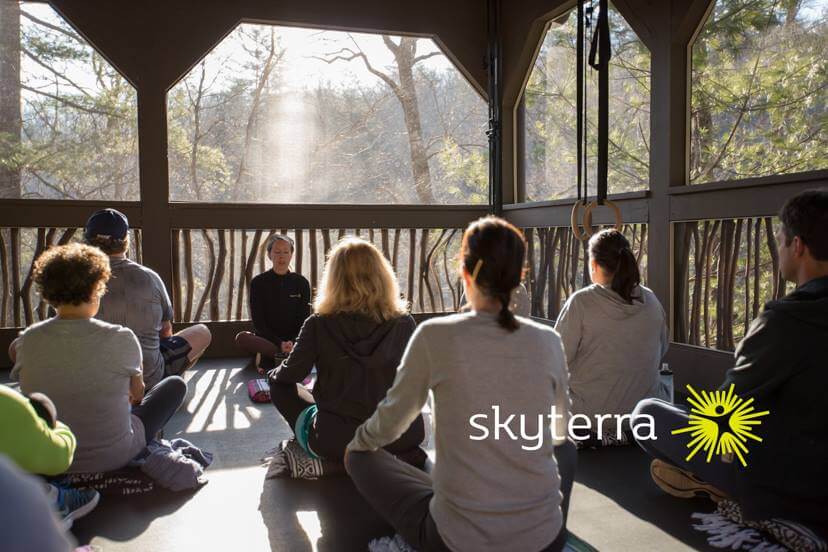 One of the biggest travel trends right now is wellness retreats – vacations turned into opportunities for growth and self-improvement. It is a new and innovative way to use your vacation time
Celebrities like Julia Roberts, David Beckham, and Oprah Winfrey are disappearing for weeks, sometimes months, at a time to tackle self-care goals such as weight loss, stress management, and increased mindfulness. Wellness retreats offer you the beauty and relaxation desired from a vacation while adding an opportunity to become a better version of yourself. They are more than luxurious vacations – they are catalysts for an improved life.
The Importance of Making Time for Self-Care
Most days it feels like there isn't enough time to accomplish everything you want, especially those important lifestyle changes you've been meaning to implement. You're motivated, but for some reason it just isn't clicking.
You start most weeks well-intentioned enough. You think of the things you want to do to improve your life beyond the menial daily tasks.
You're determined to exercise regularly, eat healthily, and find time for yoga or meditation. But when the weekend comes, and you realize that yet another week has slipped by without you squeezing these new practices in.
Incorporating a new practice into your daily routine can seem like a mammoth undertaking. That's because it's really hard to change habits and patterns. Scientists have found that it can take your brain up to 66 days to rewire for a new habit.
This is why wellness retreats are becoming so popular.
They offer an opportunity to work on yourself, to become a better person. No matter what your goals are – eating better, recharging, gaining perspective, losing weight, exercising more or taking a moment for deep introspection – wellness retreats offer time and professional guidance for self-improvement.
1 – Breaking Old Habits and Starting Anew
There's no better time to rewire your brain for better habits than when you remove yourself from your daily influences, which have thousands of associations in your subconscious. By taking a vacation with the intention of focusing on goals you've been thinking about for months, maybe years, you'll have the chance to remove yourself from your established routine.
Studies have proven that if you want to break a habit or start a new routine, one of the most successful ways you can do this is on vacation. Wellness retreats combine the power of shaking up your daily routine with professional programs intentionally designed to help you implement new behaviors into your life.
2 – Wellness Retreats Are Personalized
Wellness retreats are vacations that have customizable programs, meaning you can focus on your exact goals. The offer personalized strategies let you gain maximum benefits from your getaway.
Maybe you think you eat fairly well but want to incorporate mindfulness into your day. Or you know your diet needs a change but aren't sure how to incorporate a healthy and delicious nutritional plan into you're your busy life. Wellness retreats give you the opportunity to hand-select your desired outcomes.
No matter what area of your life needs an adjustment, wellness retreats offer personalized getaways so you can return home a better version of yourself. Unlike a normal vacation, that's often one-size-fits all or glorifies sitting around all day, wellness retreats focus on taking self-improvement to a new level.
3 – A Vacation That's Actually Rejuvenating
Strangely enough, many people come back from traditional vacations feeling drained. We often use vacation as an excuse to stay up late, eat junk food, drink too much alcohol, and lay around. Add family stress and a vacation can quickly become exhausting.
You know that stress is terrible for you, in fact it can make you sick, and yet somehow it's hard to find the time for relaxing techniques. Mindfulness experts teach you new methods for opening your mind in stress-reducing ways at wellness retreats.
When choosing a wellness retreat consider selecting one that focuses on mindfulness through meditation, yoga, and other methods. Because mindfulness techniques have proven to improve focus, memory, relationship satisfaction, while reducing stress, rumination, and emotional reactivity. These are vacation options that will truly rejuvenate the mind, body, and soul.
4 – Enjoying Luxurious Wellness
This is a vacation after all. Opting for a wellness retreat over a regular vacation lets you relax and enjoy your time away while also improving yourself. You have the freedom to indulge and recharge when you choose a wellness retreat.
Usually enjoyed on your own or with your partner, wellness retreats allow you to experience new places in magnificent settings. With wellness retreats for singles/couples alike, you can choose different locations, focuses, and levels to find exactly what you're looking for. High-quality food, accommodations, and beautiful scenery contribute to the luxury and self-care benefits found in the best wellness retreats.
5 – Using Wellness Retreats to Clear Your Head
Using wellness retreats to find yourself again is gaining popularity, and for good reason. Reconnecting with your inner thoughts and feelings is one of the most common reasons people choose wellness retreats over standard vacations. We tend to fill our daily lives with hectic, time-eating activities that increase stress level and don't allow time for reflection.
At wellness retreats you'll have time and professional guidance in contemplating the brevity of life. Exercises in mindfulness often declutter thoughts and bring clarity to important life decisions. By using wellness retreats to clear your head, you can get insight into life decisions and come away better focus.
Health and Wellness Retreats for 2017
Wellness retreats are often the jumpstart people need to make a commitment to a healthier life or to get back on track. As opposed to a regular vacation, wellness retreats have the capability to turn hopes and intentions into real life achievements.
Make a commitment to yourself. When choosing your next vacation opt for a getaway that works for you and that takes you one step closer to being the best version of yourself.
Skyterra is a health and wellness retreat on the east coast nestled into the beautiful Blue Ridge mountains. It offers personalized, goal-focused programs for weight loss, stress management, and mindfulness. With expert guidance, you can develop the tools you need to incorporate healthy habits you can take home with you and reap the benefits of for years to come.